SOUTH SHORE — In the wake of the fatal shooting by police of a South Shore man, protesters again took to the streets Sunday night as police quickly released body cam footage to try to dispel rumors that the man was unarmed.
Some 200 people gathered in South Shore Sunday night to demonstrate, marching as police watched nearby. They marched up Jeffery Avenue, closing it down from 71st to 73rd, before moving to Stony Island.
The protest drew a smaller crowd than the night before. On Saturday night, protests hours after the shooting turned violent as demonstrators threw bottles and urine and police used batons.
The body cam footage of Saturday afternoon's shooting death of Harith Augustus, 37, was ordered released by Police Supt. Eddie Johnson Sunday in hopes of quelling more confrontations.
At a press conference Sunday, Johnson said it was not the typical protocol to release body cam footage so quickly, but he made clear he wanted people to see what happened to make their own judgments.
He said at about 5:30 p.m. in the 2000 block of East 71st Street, foot patrol officers police saw a man who appeared to have a gun and holster under his shirt. 
WARNING: DISTURBING CONTENT
"Officers go to question him when a confrontation ensues and he is shot," Chicago Police spokesman Anthony Guglielmi said. "The man was fatally wounded. A weapon recovered on scene."
The man was identified as Augustus, of the 7000 block of South Merrill Ave., according to a spokesman for the Cook County Medical Examiner's office.
The video released shows officers trying to grab Augustus on the street but he pulls away and runs between two parked cars. He then turns around and his shirt rises up. At that point, the video is paused to show what Johnson said is a holstered gun on the man's right hip.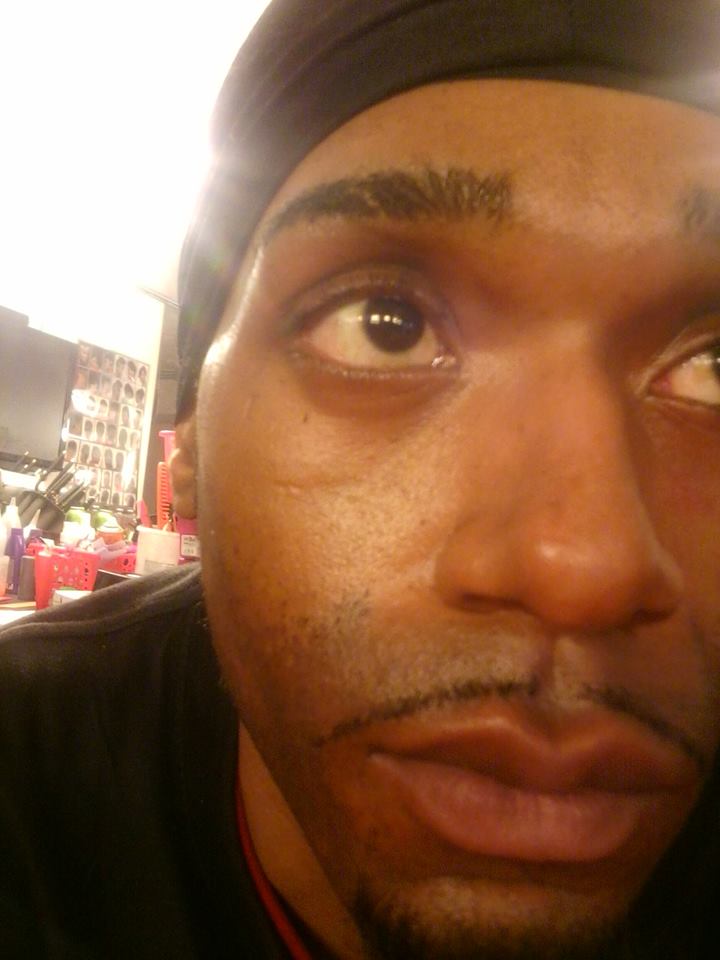 The barber, who went by Snoop, had just left work to get ready for a friend's bachelor party when the shooting occurred, the Tribune reports. 
Neighbors gathered on the scene quickly demanding to know why the barber was killed, and Johnson said the video was released so quickly in response to a lot of false information being circulated in the community. He added that many people believed Augustus was unarmed, which led to a lot of outrage.
During Saturday protests, a Sun-Times reporter as well as many activists were thrown to the ground by police as the crowd swelled.
Rachel Williams, who was at the scene, described the chaos.
"We were barricaded in. We could not run. One of the organizers of Fearless Leaders of the Youth was hit to the point she started vomiting. She was hit over there by that Subway," she said.
"They had no plan as to who they were hitting. They were just picking and yanking folks. When they hit that reporter from the Sun-Times I looked like 'Ok, they are not playing game.' Because if they have no discretion to a dude that says he has a press badge that's when I knew everything was going left."
RELATED: Barber Killed By Police In South Shore Shooting, Prompting Neighborhood Outrage (VIDEO) 

Citing bottles and urine being thrown at police officers, Johnson said "we can't have another night like that."
"The community needs some answers and need them now," he added.
The video shows officers approaching Augustus and as he takes out his wallet and talks to one officer, a female officer approaches from behind and attempts to grab at him.

Johnson said Augustus did not have a concealed carry permit, but he did have a valid FOID card, which allows him to own a weapon but not carry it in public.
There's "tons of video" involved with the shooting, but Johnson wanted to make at least some available early. 
"If we don't get in front of certain things, then the narrative will spin totally out of control," he said. 
"The narrative that was out there was that there was no gun … this was not an unarmed individual, this individual was armed," he said.
The male officer who opened fire was a "probationary" police officer, he said, adding that he had completed training but still new to the force.
The Civilian Office Of Police Accountability is investigating the shooting, talking to witnesses and reviewing video.
"I understand and empathize with the community's concerns and want to assure the public that we are committed to conducting a fair, thorough, impartial and objective investigation," COPA Chief Adminstrator Sydney Roberts said.
"I am asking for patience and cooperation to give COPA the opportunity to do the job we are tasked to do, to conduct our investigation and render a finding based exclusively on the facts."
Latoya Dunn, manager of the Jeffery Market at 2016 E. 71st, outside of which the shooting took place, did not witness the incident. But she called for accountability.
"Police should get the same treatment as everyone else," Dunn said. "They should be held accountable. There shouldn't any special treatment. Justice is justice whether you are police or not."
Johnson said community leaders and elected officials in the area had asked Chicago Police for more officers in the area prior to the shooting because of previous violence.
"We put foot patrols to try to decrease some of that violence," he said.
Augustus was not a documented gang member, Guglielmi said, and he had no criminal history since 2007, when he was charged with battery. Before then, Augustus had several "minor arrests," Guglielmi said.
Before protesters marched Sunday night, Johnson urged calm.
"What I would say to those people is: Calm down," the superintendent said. "I know everyone is emotionally hyped. I get that. I get that. But at the same time we have a process in place. And if we have to hold individuals accountable, we will. But we have to do it and respect the process."
Breanna Champion, an organizer with Black Youth Project 100, said the group's message is bigger than this weekend's tragedy. 
"A general message we want to send to the city is that police do not keep us safe and they never have and they never will …situations like this are just examples of that," Champion said.