PILSEN — Construction is well underway on a Taco Bell restaurant that is set to open between two of Chicago's largest majority-Latino neighborhoods.
Western Bell Inc. plans to open a Taco Bell restaurant at West 24th Street and South Western Avenue on the border of Pilsen and Little Village, two predominantly Mexican-American neighborhoods, after a zoning change was approved by City Council last year.
Peter Spyropoulos, president at Devon Realty, the firm that owns the site, said construction has begun on the Taco Bell location but a specific opening date has not been announced. 
Western Bell Inc. is footing the bill to construct the one-story Taco Bell with a drive-thru lane at 2400-2412 S. Western Ave., Spyropoulos said.
Spyropoulos said they had not received any complaints about the Tex-Mex chain building in the predominately Latino neighborhoods, but said "they just own the land," which has sat vacant for at least six years.
Last year, some Pilsen neighbors said adding the Tex-Mex fast food chain to a neighborhood known for its authentic Mexican restaurants was "an insult." 
"Why would you put a Taco Bell in a neighborhood known for its authentic Mexican restaurants?" neighbor Aaron Pylinski said at the time. "It's not real Mexican, and it's an insult to the authentic Mexican restaurants in this neighborhood."
When approached about the idea to bring Taco Bell to the neighborhood, Ald. Danny Solis (25th) said he asked owners whether the group thought they would be able to bring in enough clientele, especially with an abundance of "real Mexican restaurants" in the neighborhood.
"They said they did their research, and were wanting to try it out," the alderman said.
Solis, who is Mexican-American, said he has seen some social media complaints regarding the Taco Bell, but pointed to other chains like McDonald's and pizza shops that have opened in the area that haven't received the same backlash.
"It's not that I support it, but I can't tell a business they can't come into the neighborhood because they aren't Mexican enough," Solis said.
"I'm not a king, I'm a city councilman for the city of Chicago. I try my best to preserve the culture and ethnicity of the neighborhoods I serve, but ultimately I can't tell people they can't come in because they aren't Mexican enough, Greek enough or Chinese enough," he added. 
Pilsen is home to other fast food restaurants, including a Subway and Dunkin Donuts. A Giordano's location opened on 18th Street in 2015 and a Gino's East location with a Mexican inspired menu opened on 21st Street in 2016.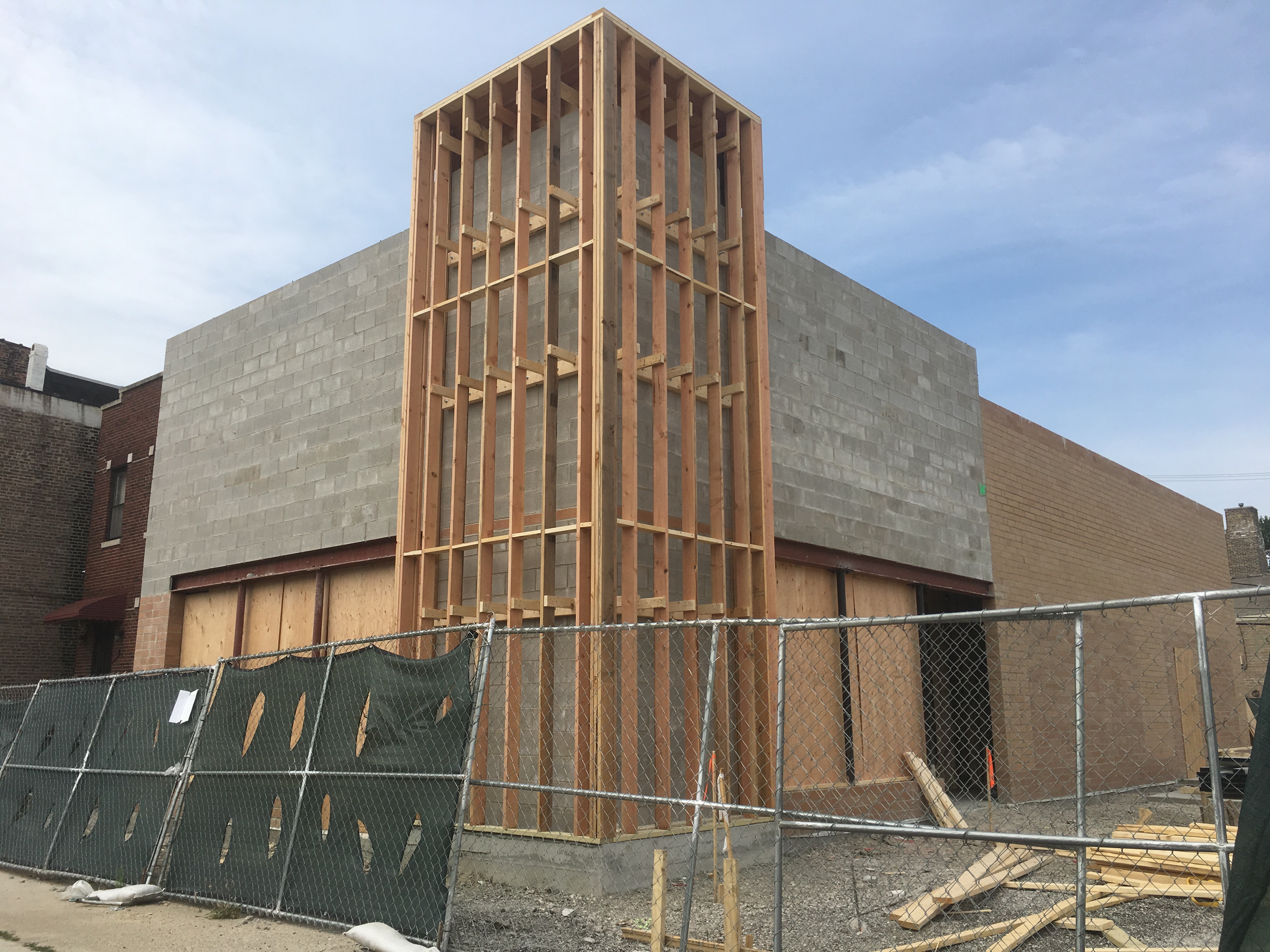 Afzal Lokhandwala, president of Western Bell Inc., could not be reached Thursday.
Lokhandwala, who also operates KFC restaurants in the Chicago area, sued the KFC after the corporation said his franchise couldn't make religious claims about the chain's food. In January, a federal judge said KFC had "the absolute right" to approve or deny store advertising, according to a report by the Chicago Tribune.
Pedro Almaraz, the owner of Taqueria Tayahua, which sits across from the Taco Bell site, said he noticed construction on the work on the Taco Bell about a month ago.
Almaraz, who has been operating his restaurant at 2411 S. Western for 26 years, said he doesn't think the chain-restaurant will affect the taqueria's business too much because they serve "different types of food." But he acknowledged that he wouldn't know for sure how his "business will be impacted until [the Taco Bell] opens."
"We will have to wait and see what happens,"Almaraz said.
The new Taco Bell location is planned as residents grow increasingly concerned they are getting priced out of Pilsen, a historic port of entry for Mexican immigrants.