LOGAN SQUARE — Merchant, the restaurant replacing the former Dunlay's on the Square, opens Saturday.
Folks can expect an American food menu that draws inspiration from cultures around the world, featuring dishes like broccoli gratin, fried rice Arancini, and chorizo ravioli.
"Our food is seasonal, regional, and made from scratch. It's modern American food that we all grew up eating," co-owner Chris Huizar said in a press release.
"At first glance, our menu items sound traditional, like ravioli, but the food is anything but traditional. There's enough tradition that you recognize it, but twists that set us apart from other places."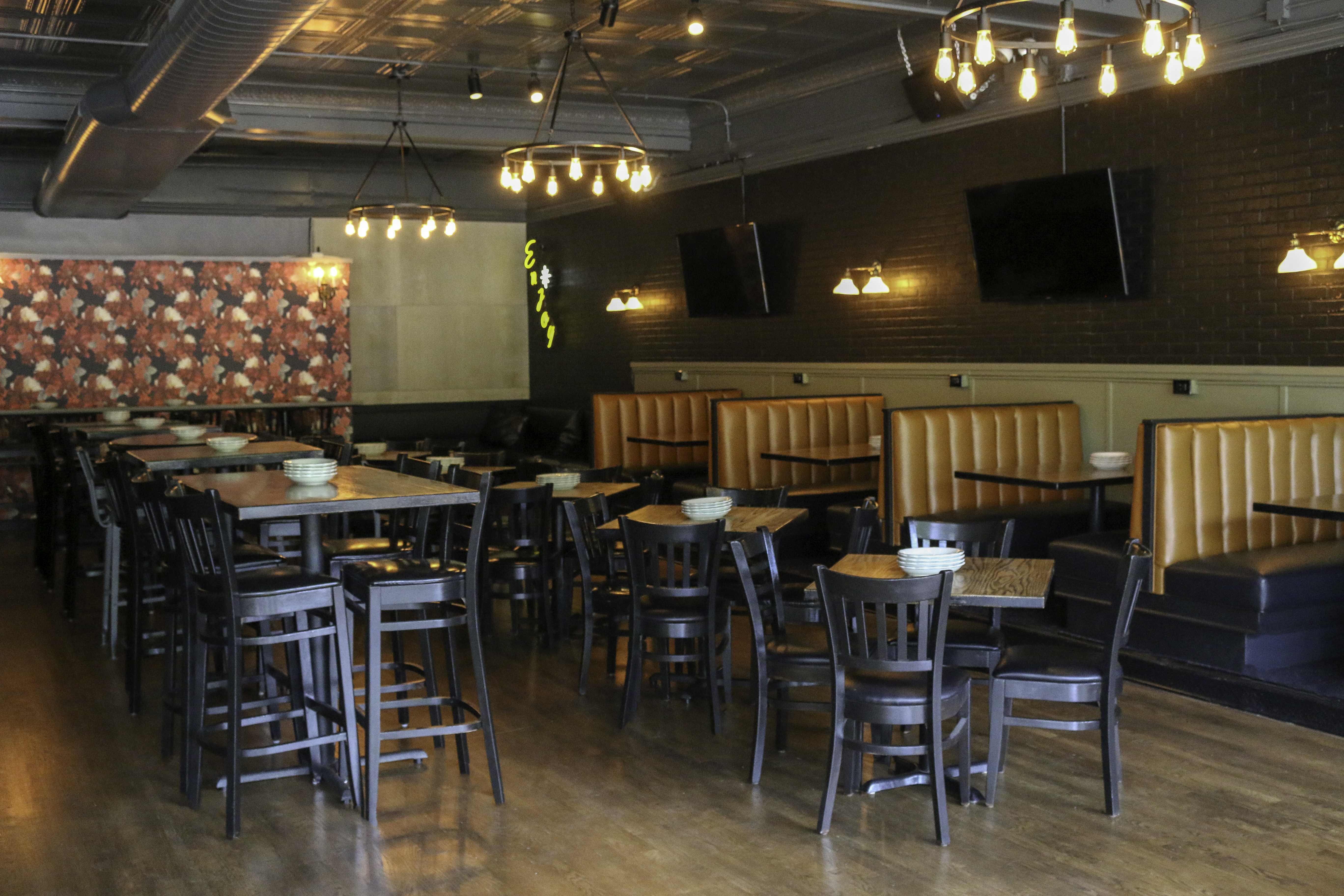 Huizar teamed up with Nick Barone and chef Matt Skolarus to open Merchant at 3137 W. Logan Blvd.
Skolarus, who has cooked everywhere from Japonais and Ruxbin to Girl & the Goat, said "everything [he's] ever done or experienced" has been leading up to his chef gig at Merchant.
"Inspiration for Merchant's menu comes from every restaurant I've worked at, but my mom is easily my biggest inspiration and foundation for cooking," Skolarus said in the release.
Cocktails and beer will also be served.
The owners said they're hoping to create a "Cheers"-like atmosphere, where both the conversations and the drinks are flowing each night.
"We're technically a new bar, but if we do our jobs right, it will feel like we've been here for 10 years," Barone said in the release.
Dunlay's closed in March after 13 years of business. At the time, a spokeswoman told Block Club Chicago that the owners — who run 4 Star Restaurant Group — closed the Logan Square restaurant so they could focus on other projects. The restaurant group runs several other establishments, including Smoke Daddy, Ella Elli and The Windsor, to name a few. The second Dunlay's outpost in Lincoln Park remains open.
Earlier this summer, then-empty Dunlay's got a lot of buzz when local artist Derek Erdman affixed one of his "eternally empty storefront" posters to the vacant restaurant's window. The poster prompted folks to question whether gentrification played a role in the closure.
Merchant opens at 9 a.m. Saturday and Sunday. Next week, the restaurant will open at 5 p.m. each day for dinner service.
Normal hours will begin July 21: 10 a.m. – 2 a.m. Monday – Friday, 8:30 a.m. – 3 a.m. Saturdays and 8:30 a.m. – 2 a.m. Sundays.