IRVING PARK — A Friday night beer festival will kick off the two-day Horner Fest at Horner Park this weekend.

Tonight the park will have craft beer, local food trucks and live music by funk band Bumpus. This is the second year the park hosts a four-hour beer festival. Doors open at 6 p.m. and general admission tickets, which include a tasting glass, are $40 and only for attendees that are at least 21-years-old. However designated driver tickets are priced at $10.
Nearly 40 craft beers will be on tap from breweries like Argus Brewery, Dovetail Brewery, Half Acre Beer Company, Old Irving Brewing and ERIS Brewery and Cider House. Additionally food trucks from Cafe Tola, Chicago Lunch Box, and Boo Coo Roux will be lined up around the park.

Last year the beer festival's proceeds went towards the Horner Park Advisory Council's ongoing protection of the park's ash trees from the emerald ash borer.

"We're the only park left in the city with healthy ash trees," said John Friedmann, vice president of the council. "This year the money is not only going towards that, but also towards improvements along our new riverfront trail. The one that's opening up this fall."

These riverfront improvements creating a trail and installing seating for activities like fishing and installing signs.

"The Park District is doing some basic things, but there will be a lot that we have to do just to make it more suitable for public use," Friedmann said. "It's kind of like raw space at this point, and there's only so much they're going to do, so we have to kind of pick up where they leave off, basically."
With an estimated 600 attendees this year, Friedmann expects the fest to sell out. Last year, 400 tickets were sold, he said.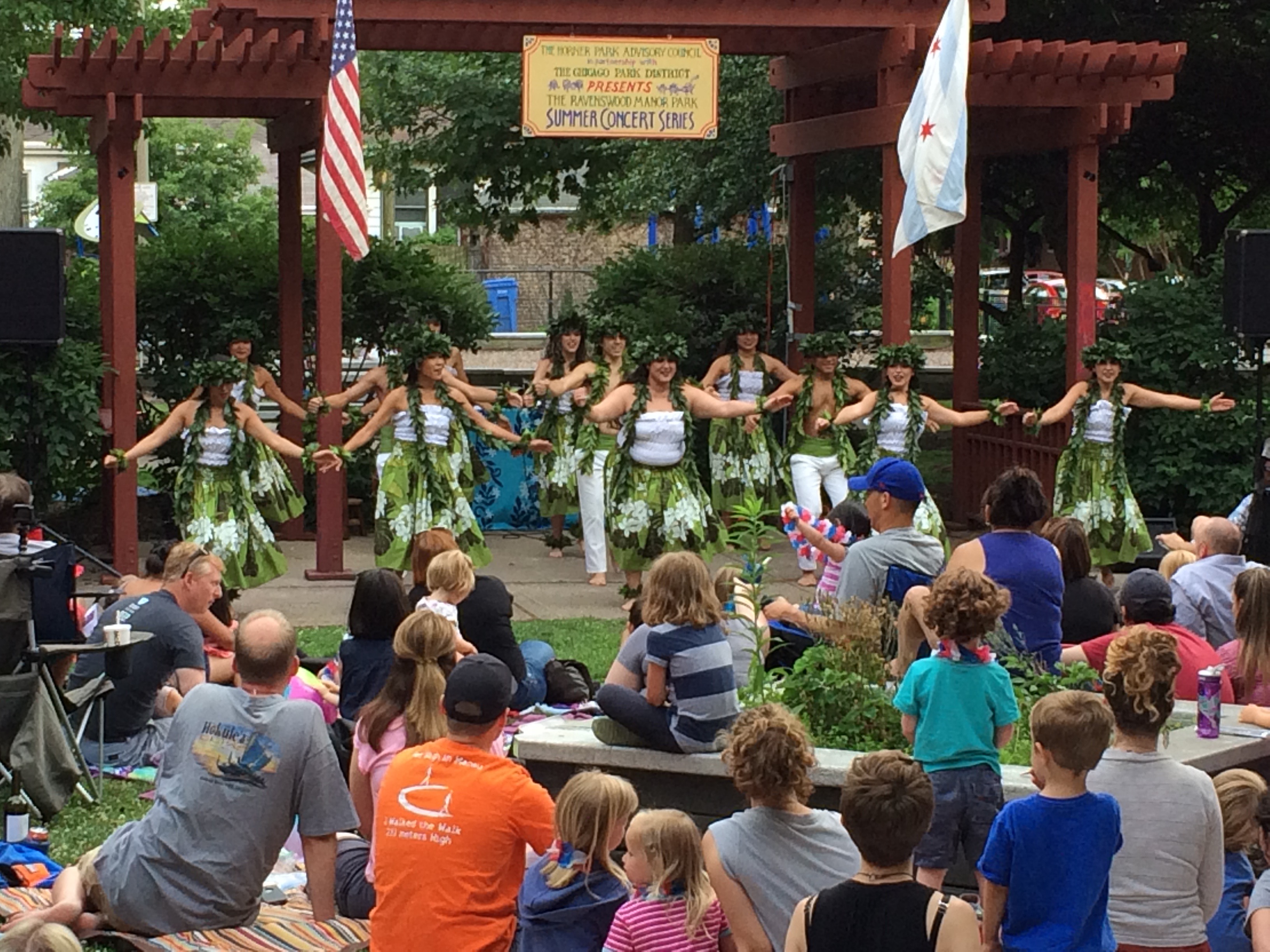 On Saturday, the park's family-friendly programming starts at 8 a.m. with a hiking tour of the riverfront.

"We're actually having park officials do guided tours, and they're by botanists who talk about the plants," Friedmann said.

The Saturday event will also include two inflatable bouncy houses, dancers from the Hōkūle'a Academy of Polynesian Arts and a pizza eating contest before ending with a screening of "Back to the Future" in the park.
"We will have a beer garden on Saturday too. But it won't only have craft beer, it'll also have a selection of wines provided by Angelo's Wine Bar," Friedmann said. "We'll also have a frozen rosé machine that can pour a frozé." 
A full schedule of Saturday's programing can be found below.