SOUTH SHORE  — Despite the many options offered at the Taste of Chicago, food allergies made it impossible for Betty Alper to enjoy the annual festival of feasting.
But now,  the owner and baker of the Betty BOT shop located at 7100 S. South Shore Dr. in South Shore can finally feast — at her very own Taste pop-up booth.
Alper's bakery only serves food that is vegan, gluten-free, corn-free and nightshade-free (nightshades are chemicals contained in tomatoes, white potatoes, peppers).
"I only like to make things that I can eat,"Alper said. "I'll just make all of my stuff and present myself to the city of Chicago."
Alper's Betty BOT pop-up is happening Friday at the Taste in Grant Park, 337 E. Randolph St.
In an Instagram post, the 36-year-old explained how difficult it is to find food options at the Taste for herself and said she was "honored" when the Department of Cultural Affairs and Special Events invited her to show what she can do at such a huge festival. 

Betty BOT typically serves traditional baked goods like cookies, cakes, brownies and pies. Alper's menu for the Taste will have a "Chicago-y" feel to it, she said. It includes Chicago Blues Velvet Cake, brownies and a raw cracker with cashew-almond cheese topped with local micro-greens.
The operation at Betty BOT shop is a total family affair. Alper's  mother, Eileen, works two days a week as a baker. Her father, Josh, and her cousin, Johnny, are also on board.
She gets a good portion of her ingredients from local farmers like American Pride MicroFarm. In addition to the Taste, Alper plans to sell her goods at the 61st Street Farmers Market and the Logan Square Farmers Market this summer.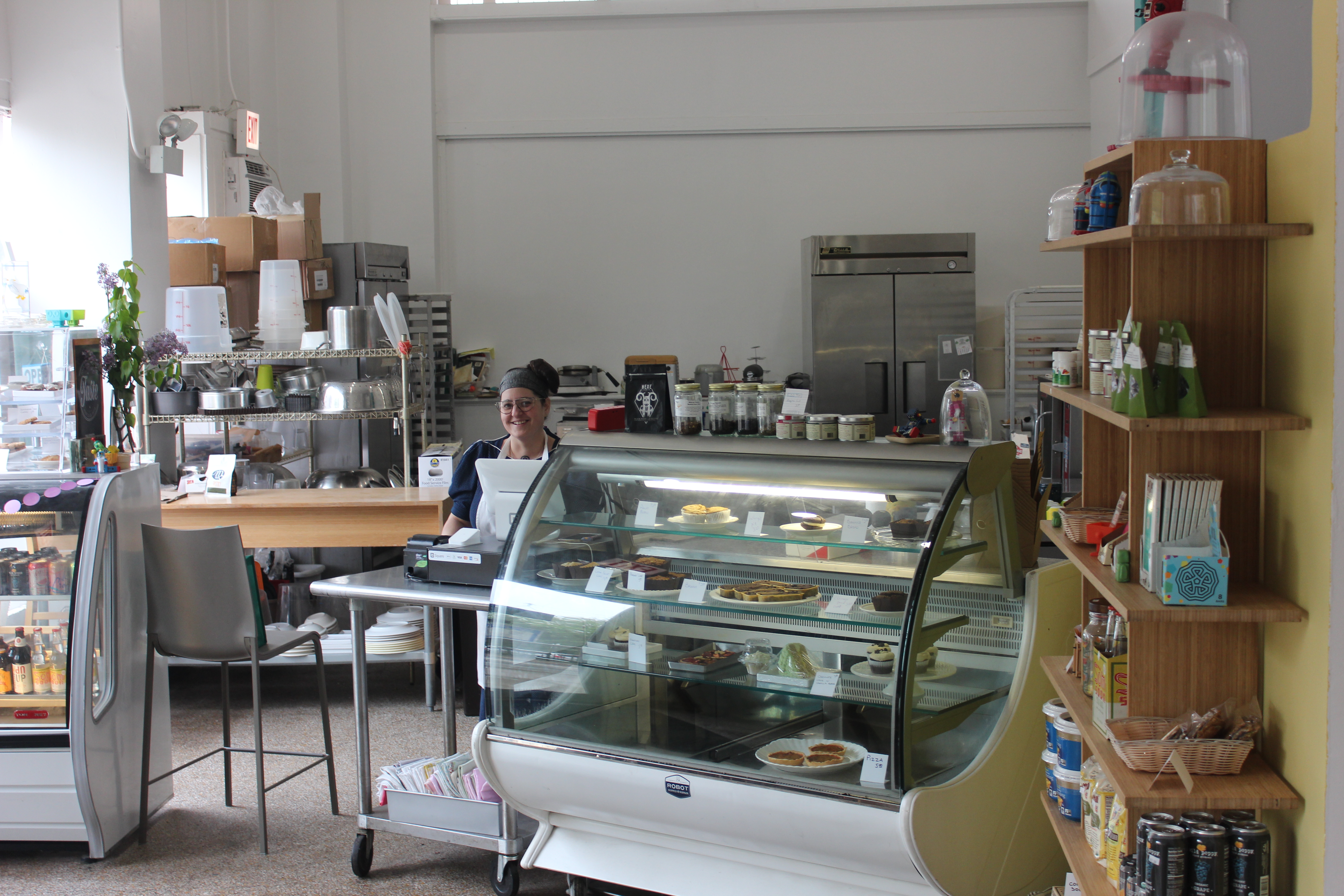 A self-described "slow grower," Alper said she hopes the increased exposure at the Taste will help build her wholesale client list.
Alper opened her storefront in August last year but has been in business for 10 years. Prior to establishing her shop, she drove more than an hour to Michigan to bake her products.
She "loves" working in South Shore and said the bakery allows her to work in a 100 percent gluten-free kitchen space.
"Because I've been in business for 10 years, I have existing customers that have been slowly coming from around the city and checking it out, which has been nice because most of those people haven't necessarily been to South Shore before," she said. "It's like exposing them to a different area of the city they haven't been in before."
The Taste of Chicago will be held at Grant Park from July 11-15.