LOGAN SQUARE — For the third year in a row, Miko's is serving up serviceberry ice made with berries picked from The 606's Bloomingdale Trail.
Head to any Miko's location Wednesday, from noon to 10 p.m., or until supplies last, to get the summer treat, which range in size from small ($3) to large ($6.50).
All profits will benefit the Friends of the Bloomingdale Trail, a nonprofit group that helps to organize and advocate for communities along the 2.7-mile elevated path.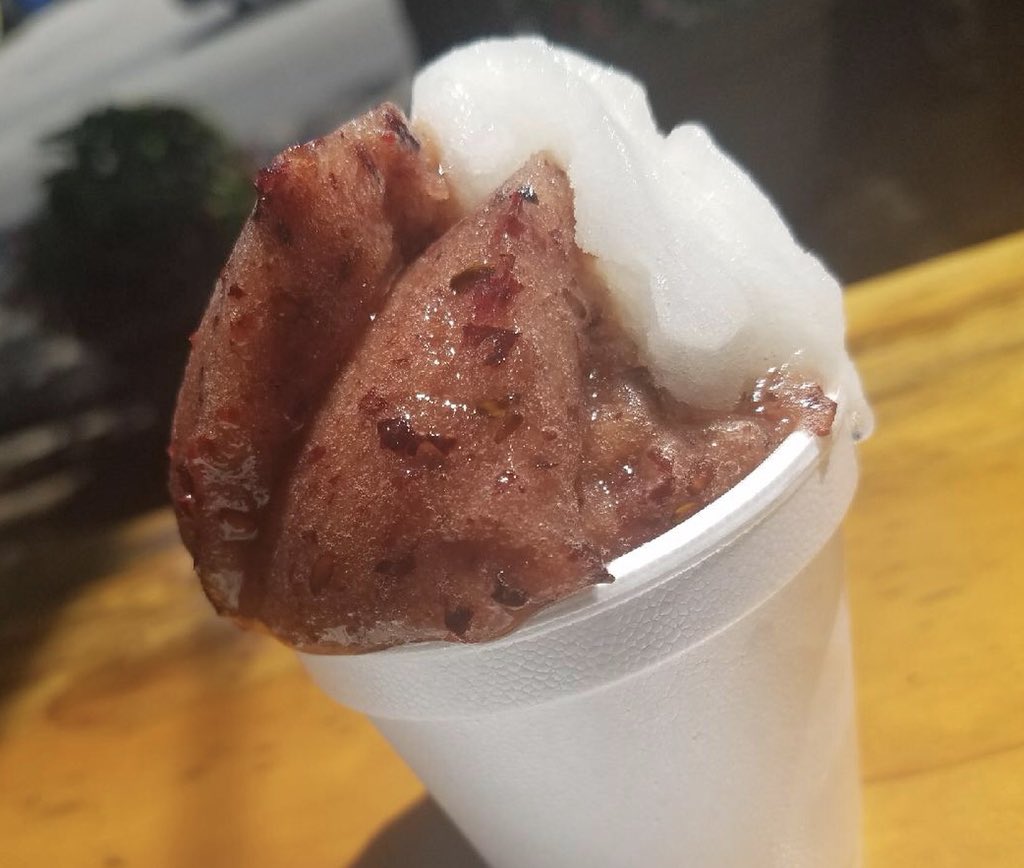 Also known by the name juneberry, the serviceberry tastes like a mild blueberry and is slightly nutty and sweet, according to Benjamin Helphand, president of the Friends of the Bloomingdale Trail's Board of Directors.
The berries are ripe only for a few short weeks in early summer.
Helphand said the group arranged for a native fruit expert to help volunteers pick berries this year, which boosted interest; more than a dozen people volunteered, way up from the four or five that came out in previous years.
Even after running the event for three years, Helphand said people still come up to him and say, "I used to think those were poisonous. Now I love picking berries."
"That's the real spirit of Berries for Bloomingdale — turning something forgotten and overlooked into something useful and fun, just like the Bloomingdale Trail," Helphand said.
All three locations are selling the ice: Logan Square, 2236 N. Sacramento Ave., Bucktown, 1846 N. Damen Ave., and Irving Park, 4125 N. Kimball Ave.
For more information, visit the Facebook event page.