WICKER PARK —  In a case of art imitating life, a 28-foot-tall sculpture of a tree — topped off by a crown of stainless steel ribbons and wire rope that'll hang like weeping willow leaves—  is headed to Wicker Park's namesake park.
Set for a July 23 arrival, the stainless steel "Wicker Tree" by Chicago-based sculptor Mike Helbing will rise among the real trees in the northwest corner of the park, 1425 N. Damen Ave.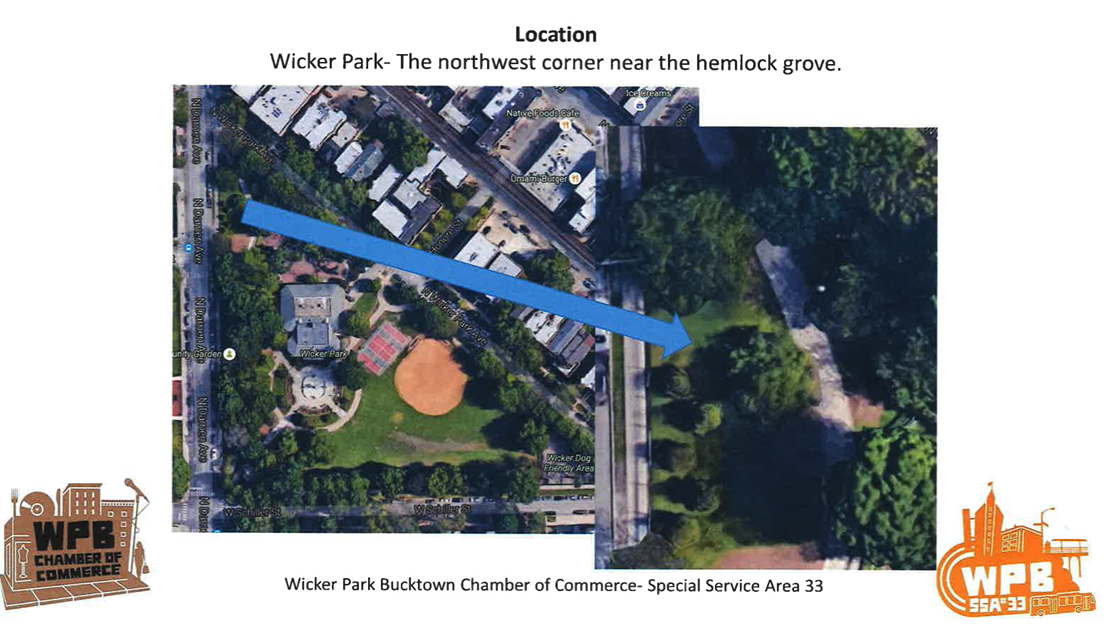 The sculpture — scheduled for a 5-year stay — was commissioned for $30,000 by the Wicker Park Bucktown Special Service Area No. 33, a taxpayer district which brands itself as "WPB."
"Wicker Tree" celebrates the "urban forest" in Wicker Park and Bucktown, officials said in a news release. During the winter, LED lights will be focused on the tree to celebrate its movement and "give the sculpture a festive seasonal look."
A past participant in the Lakefront Sculpture Exhibit and the Chicago Sculpture Exhibit, Helbing also previously worked as the production manager for famed Chicago sculptor Richard Hunt.
The group put out a request for proposals for public art last year and selected Helbing's tree piece through a juried process, according to arts committee chairman David Ginople.
"Maintaining and planting trees in the neighborhood has been a major priority for us over the years along with supporting local artists. We are proud to 'grow' the urban forest of Wicker Park with Mike Helbing's striking new sculpture, which is a whimsical reminder of the importance of trees throughout Wicker Park and Bucktown," Ginople said in a written statement.
According to Wicker Park Bucktown SSA No. 33,  the group paid for the planting of more than 130 new trees in 2016-17, as well as mulching and caring for nearly 900 tree pits.
Ginople told Block Club that "Wicker Tree" will be anchored to the ground with "earth anchors," which are long screws designed to do as little as possible damage to the ground.
Unlike a real tree, "Wicker Tree" will be structured to ensure it's not climbable by children and adults.  
A spokeswoman for the commission said on Tuesday they've spent $109,208 on public art in 2018, including five sculptures installed in May (on loan for a year as part of this year's Chicago Sculpture Exhibit) and a forthcoming "Workers Cottage Parklet" underway at the Milwaukee and Wood intersection.
One of 50 districts citywide, Wicker Park Bucktown SSA No. 33 is a "special service area" in which property taxes are levied for communal services such as snow removal, landscaping, sidewalk cleaning and graffiti removal. In addition to public art, the group has also used money from its $1.2 million yearly budget on flower planters to create a buffer between cyclists, pedestrians and cars and to reimburse business owners who hire private security guards.