CHICAGO — Someone vandalized a Chinatown mural just two days after the artists finished painting it.
Artist Andy Bellomo, who created the mural at Ping Tom Memorial Park with artists Chester Chow and Anna Murphy, said the three finished the floral, blue-and-white piece on Friday. They had worked on it since December.
By Sunday, someone had scrawled "XXXTENTACION" — a chart-topping rapper from Florida slain in June — in silver paint over the mural. The letters went 12 feet across and 2 feet tall, Bellomo estimated.
"I was disappointed, obviously …," Bellomo said. "I was mostly sad for the community because we've been working together."
A GoFundMe campaign was set up Monday to pay for repairs to the mural. The campaign quickly raised more than $2,200 with a goal of hitting $2,500.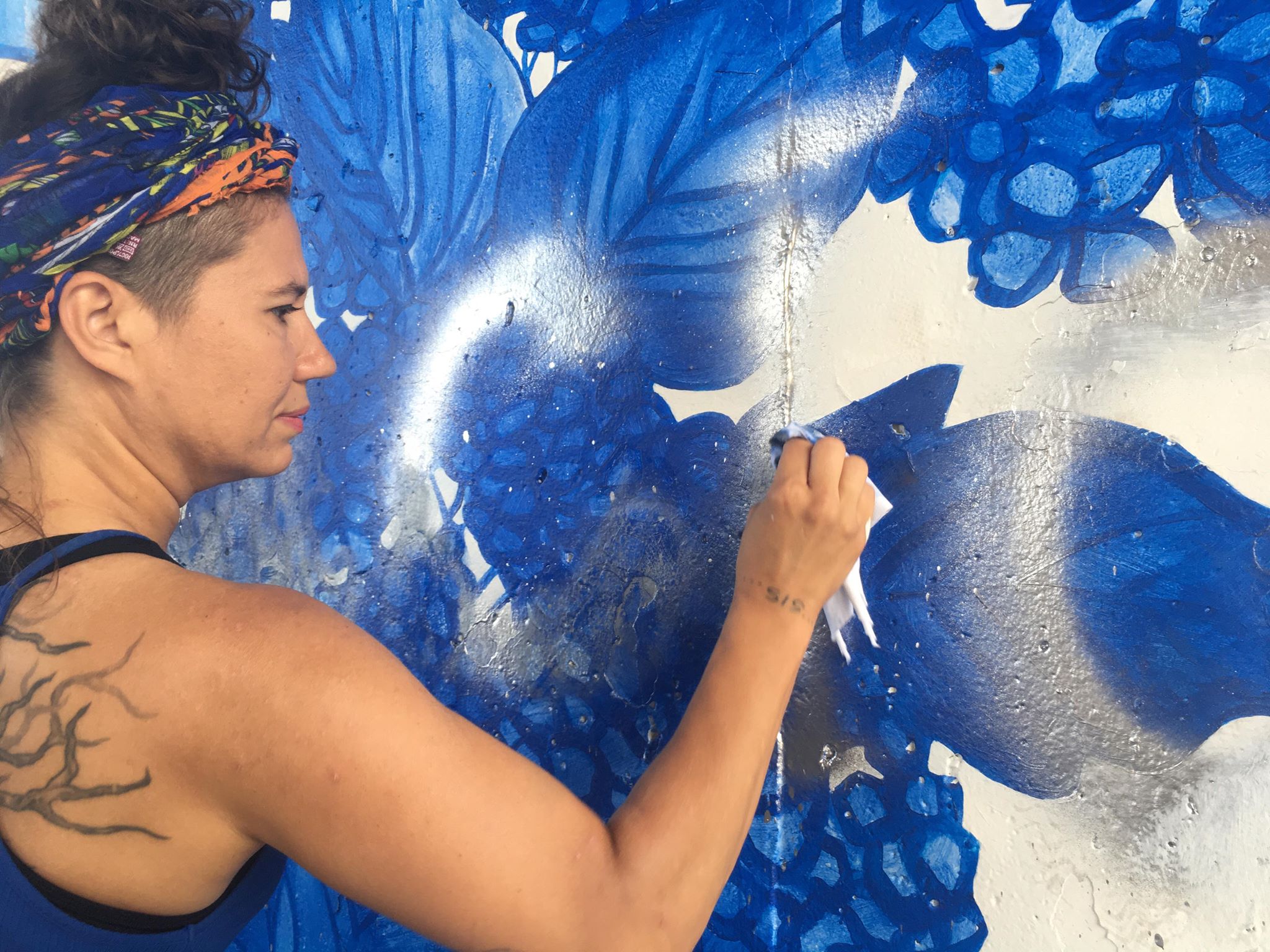 Bellomo and her fellow artists used the money for paint and labor to repair the mural on Tuesday. They'll also use the money to apply a sealant to the mural so any future vandalism can simply be washed off. The sealant application must be done by a professional using a special lift.
"I was a bit shocked, honestly, because within six hours we had enough money for the paint to fix it," Bellomo said. "Just a few hours more [and] we had enough money for the sealant."
The quick fundraising made Bellomo proud of the Chinatown community, where she's worked for years, but it also reminded her how passionate people are about public art.
"It's not just some pretty thing to look at," Bellomo said. "It really brings communities together. It opens up conversations about race, ethnicity, conversations about gender."
The mural will be unveiled 1 p.m. July 28.