SOUTH SHORE — Aiming to create connections between local residents and police officers, LaVonte Stewart, founder of nonprofit Lost Boyz, Inc., launched Beyond The Badge in South Shore last year.
The free event, now in its second year, will bring cops and neighbors together at 3 p.m. Monday, July 16 at Rosenblum Park, 7547 S. Euclid Ave. Illinois Treasurer Mike Frerichs will serve as keynote speaker and WCIU's The Jam reporter Brandon Pope will serve as the event's host.
The afternoon of fun includes  Rosemoore Showcase softball and baseball games, BBQ from Real Men Cook, an inflatable hockey rink courtesy of the Chicago Blackhawks, a raffle, a live DJ, bouncy house and face painting.
The officers slated to attend hail from the Chicago Police Department's Grand Crossing (3rd) and South Chicago (4th) districts. The districts both include parts of the South Shore neighborhood.
At last year's Beyond The Badge event, kids and police exchanged small gifts. Officers received goodie bags filled with items the kids hoped would make officers' job easier, like hand sanitizer, gum, and pens. In return, the kids got plastic "honorary officer" badges.

"We wanted to address this very, very strained relationship between the black community and law enforcement," Stewart said.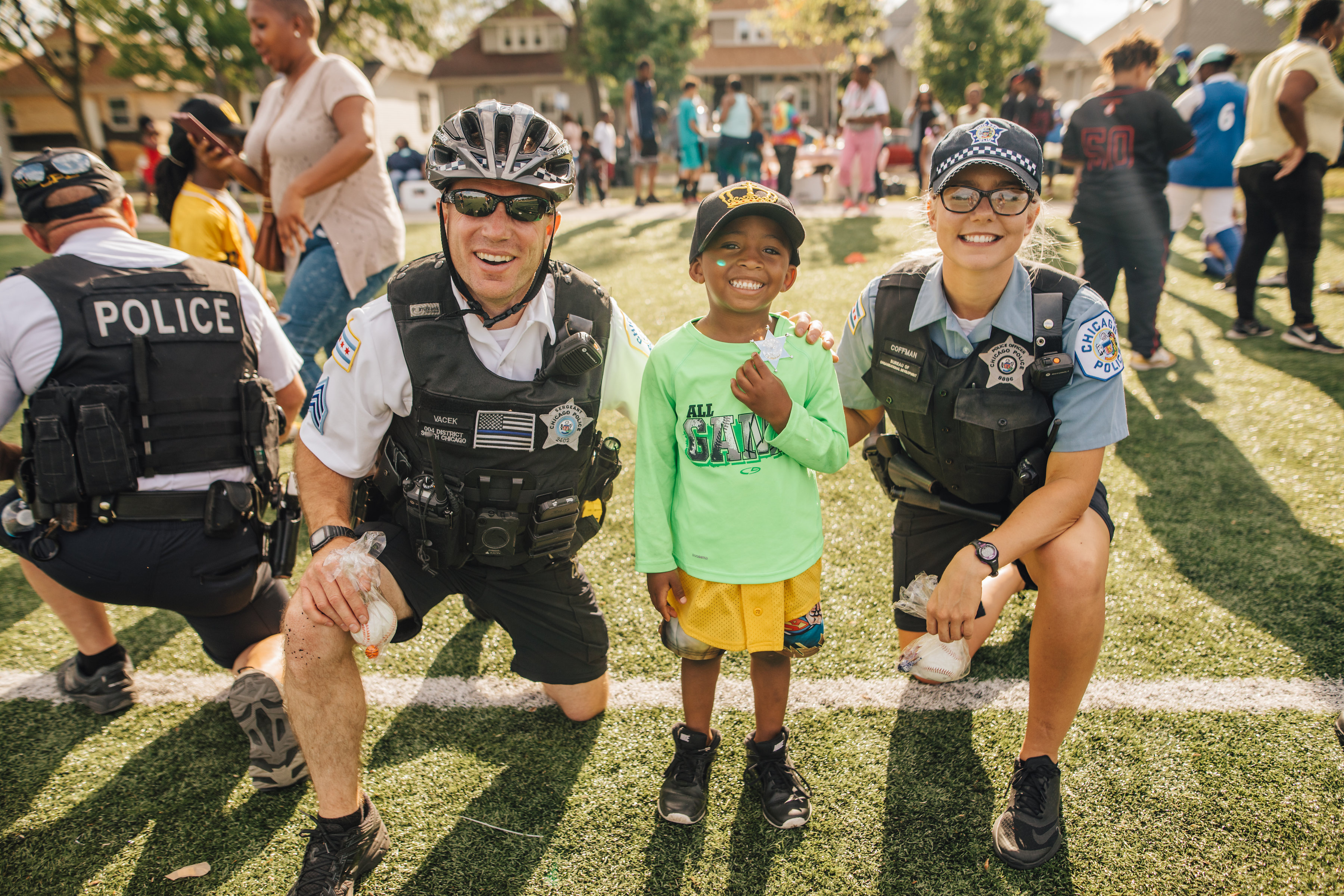 South Chicago CAPS officer Eric Davis said the event helps youth and police officers connect on a different level "so they can see us not as authority but as human beings."
Stewart agreed.
"This is the type of stuff we need for healing because otherwise we aren't going to heal and we are always going to have this gap between us," he said.