BUCKTOWN — The 14th annual Bucktown Garden Walk will offer more than gardens this year, as volunteers ramp up the two-day sstroll to include a block party, food trucks and children's fest.
"We really wanted to go back to what a community event should feel like without a big production company and we are very excited with the results," said Garden Walk co-chairwoman Meredith Flagstad. 
Greenery lovers can tour 95 private and public Bucktown gardens on the self-guided stroll from 11 a.m.- 5 p.m. Saturday, July 14 and Sunday, July 15. Headquartered in Churchill Park, 1825 N. Damen Ave., the walk is free but a guide book and map costs $10. A trolley will also make stops along the 1-mile route.
The event is produced by volunteers from the Bucktown Community Organization and proceeds will be reinvested in the neighborhood.
The two-day block party runs from 10 a.m.-6 p.m. Saturday, July 14 and Sunday, July 15 in the 1800 block of Winchester Street adjacent to the park. The block party will feature live music, food trucks and a "rosé garden" sponsored by forthcoming Wicker Park restaurant etta. Attendees will be asked to give an optional $5 donation at the block party's entrance. 
A children's fest in Churchill Park will be open from 10 a.m.- 1 p.m. on both days of the event. The free fest will include music, life size puppets, yoga, crafts, magicians and more revelry.
In addition to the children's fest, Lottie's Pub, 1925 W. Cortland St., will host a free petting zoo (a popular attraction at past garden walks) from 1-5 p.m. on both fest days.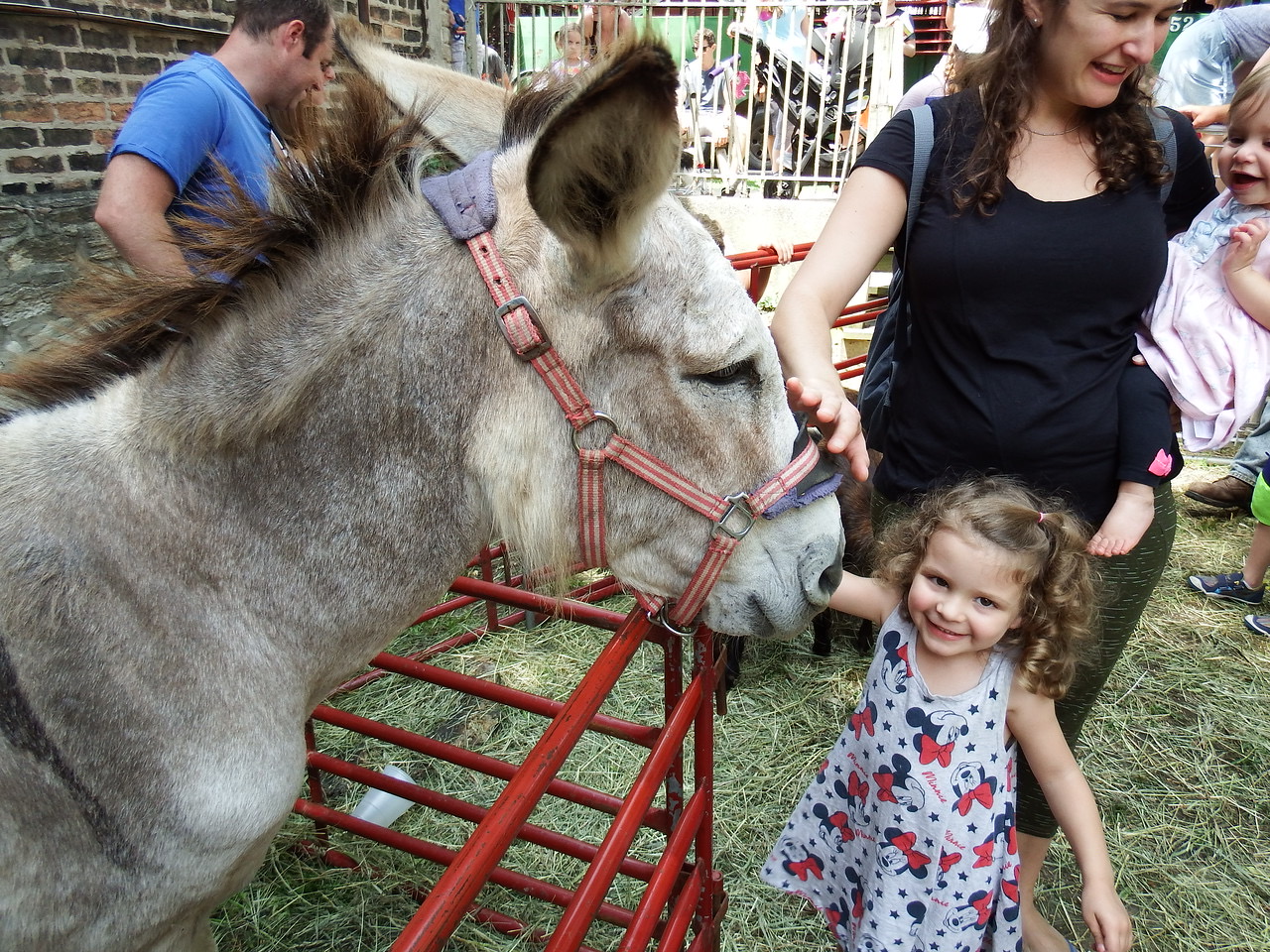 Garden Walk co-chairwomen Flagstad and Olivia Belmonti took over the longtime walk two years ago and say crowds have almost doubled in size.
"We expect this year to be bigger," Flagstad said in an email. "We worked with the Alderman, Chicago Park District, City of Chicago Department of Special Events and the Chicago Police Department to be able to close down Churchill Park and adjacent Winchester Avenue to give the once-sleepy garden walk a fun central headquarters and turned it into something really festive for the neighborhood and raise money." 
Last year, the Bucktown Community Organization used proceeds from the walk to buy new parkway trees to replace trees lost by ash borer infestations and build a garden behind the library in collaboration with Children's Leaning Place. 
The organization, which aims to raise more than $15,000 from the event, plans to implement a grant application process that would benefit local schools like CPS' Burr, Drummond and Pulaski. Local residents and nonprifts who have ideas for beautification projects will be able to submit grant applications, too.  
Flagstad said the group has always intended to start a grant program administered by the Bucktown Community Organization.
"This year we will finally have the scale and funds to officially put that [grant program] in place and start helping schools and local nonprofit organizations in the neighborhood with additional funding," she said.