AUBURN GRESHAM — A controversial march led by St. Sabina Rev. Michael Pfleger that aims to shut down a stretch of the Dan Ryan Expressway Saturday will proceed despite warnings from State Police, church leaders confirmed.
Flanked by Rev. Jesse Jackson Sr. and local pastors at St. Sabina Tuesday, Pfleger was steadfast in his call for the Saturday march that is expected to shut down the northbound lanes of the Dan Ryan from 79th Street to 67th Street. The march aims to call attention to the crisis of violence some Chicago residents endure on the city's South and West Sides. 
Pfleger hopes the march, which will be a "non-violent demonstration in the legacy of Dr. [Martin Luther] King, Jr. and Rev. Jesse Jackson," will persuade elected officials to push for policies that will address the city's violence problem, he said. Pfleger is pushing for an assault weapons ban in Illinois and for more resources in underserved areas of the city, he said.
An estimated 1,000 people are expected to attend the march, according to Pfleger.
State Police have warned protesters any pedestrians who enter the expressway will be arrested and prosecuted. Marching on the expressway puts their lives at risk and will endanger neighborhoods along the expressway, State Police Commander Major David Byrd said in a news release.  

"Shutting down and marching on the expressway recklessly places lives in danger by cutting off emergency services to those around the city who need it most," Byrd said. "Furthermore, it endangers all communities by backing up traffic onto other arterial routes, creating extremely hazardous conditions for motorists, which are likely to cause crashes resulting in serious injury and fatalities."
Byrd said he spoke with Pfleger twice, urging him to cancel the march.
In the event that arrests are made, Pfleger said local attorneys and law firms, some of whom will provide their services pro-bono, will lend their expertise to protesters 

"This is a Chicago problem," he said.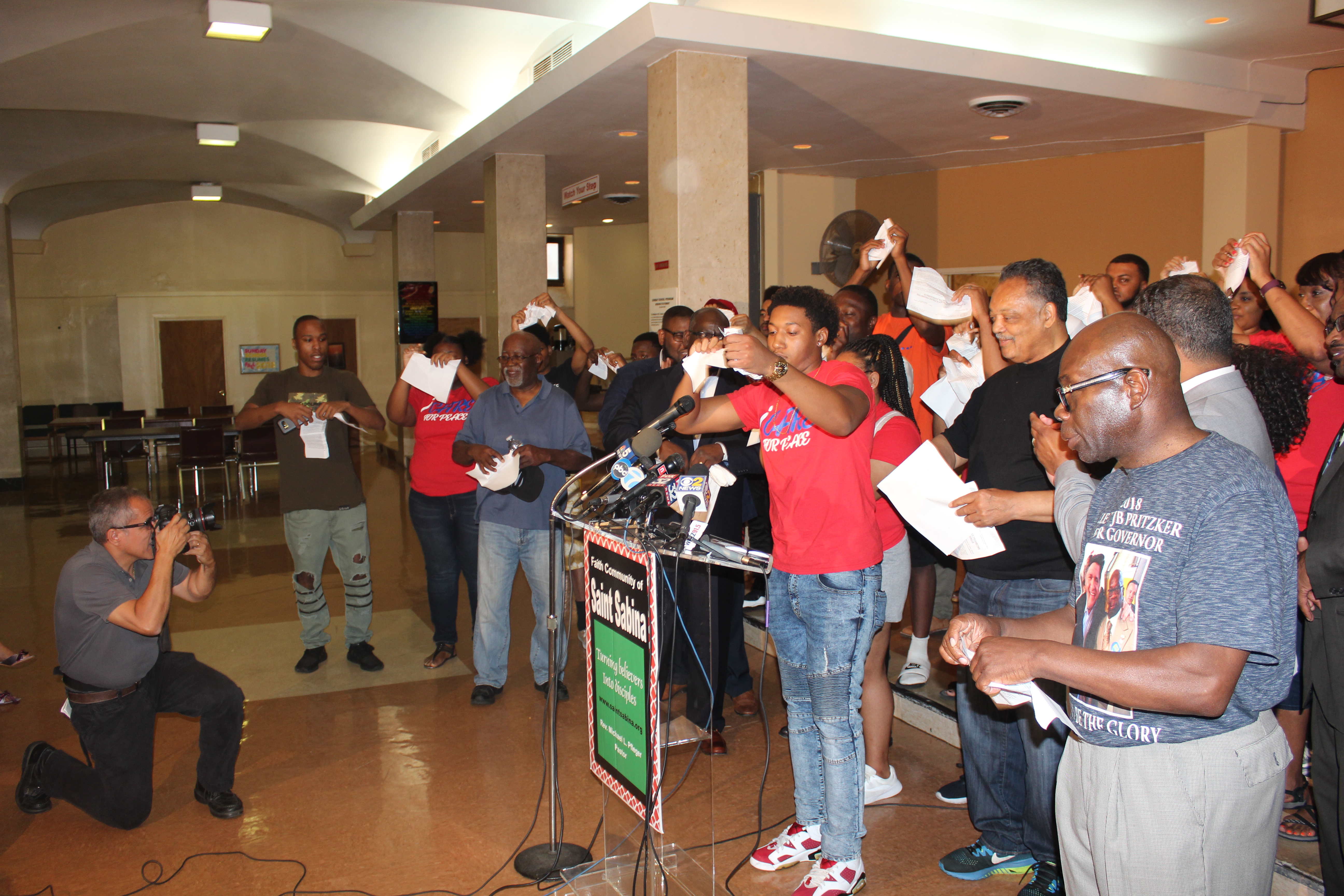 Marchers are slated to assemble 9:45 a.m. Saturday in a vacant lot owned by Carter Temple C.M.E. Church, 7841 S. Wabash Ave.
Starting at 10 a.m., the marchers will proceed to the northbound lanes of the Dan Ryan from 79th Street to 67th Street. 
We "will shut it down for a period of time to let them know we are not going just going to roll over and ignore what's going on," he said.

For more information on the march call St. Sabina Church at 773-483-4300.