HUMBOLDT PARK—  About 2,500 cyclists joined Tour de Fat on Saturday in Humboldt Park — and several said they were glad the annual celebration of bikes and beer had returned to its local roots.
Now in its 19th year, New Belgium Brewery's Tour de Fat initially started at Palmer Square Park in Logan Square but the fest was staged at Northerly Island last year. This year, organizers decided to move the fest to Humboldt Park's namesake park. 
"I'm glad Humboldt Park got this, and hope various other fests like Riot Fest come back," said Humboldt Park resident and cyclist Robert Teinowitz shortly before a pre-fest bike parade kicked off around 11 a.m. Saturday. 
About 250 people took part in the 4-mile bike parade through neighborhood streets, including many families with young children. Some Divvy bikes were spotted in the mix, along with a rickshaw blaring festive music.
Since temperatures were in the 90s, volunteers riding bikes sprayed cyclists with water guns during the journey and many folks kept their dogs at home. 
"I am so freaking over the moon and so overjoyed it's back. It's a festival. Last year, it was a concert," said Coralee Montes, business manager for West Town Bikes. "This event has always been family friendly and fun. We lost our [bike] parade last year. It was low attendance, many were boycotting it. I am happy it's in Humboldt Park, our backyard." 
West Town Bikes, located just a few blocks from the park at 2459 W. Division St., is the beneficiary of the beer sale profits from the Tour de Fat. The nonprofit organization promotes bicycle riding across the city by providing affordable bikes to under-served communities. It also has youth programs such as Earn a Bike, which allows kids to learn bike mechanics by helping fix up bikes until they put in enough shop time to build their own bike for free.
The amount of money raised by the fest was not immediately available, said Steve Navas, New Belgium Brewery's brand activation manager. Previous Tour de Fats, such as 2015 when more than 1,500 people participated in the bike parade and 8,000 joined the fun in Palmer Square, have raised upwards of $50,000.
"This year was about resetting and rebuilding what we had built in the community. We're happy to see people back enjoying what Tour de Fat was meant to be," Navas said.
Though many in the crowd said they lived near Humboldt Park, some biked in from the suburbs like Dan Murphy.
"It's hard to do big things for the cycling community and beat the goofiness of Tour de Fat with philanthropy—  and the beers are great," said Murphy, a Park Forest resident. It was Murphy's third Tour de Fat. Murphy said he did not go to Tour de Fat when it was at Northerly Island last year.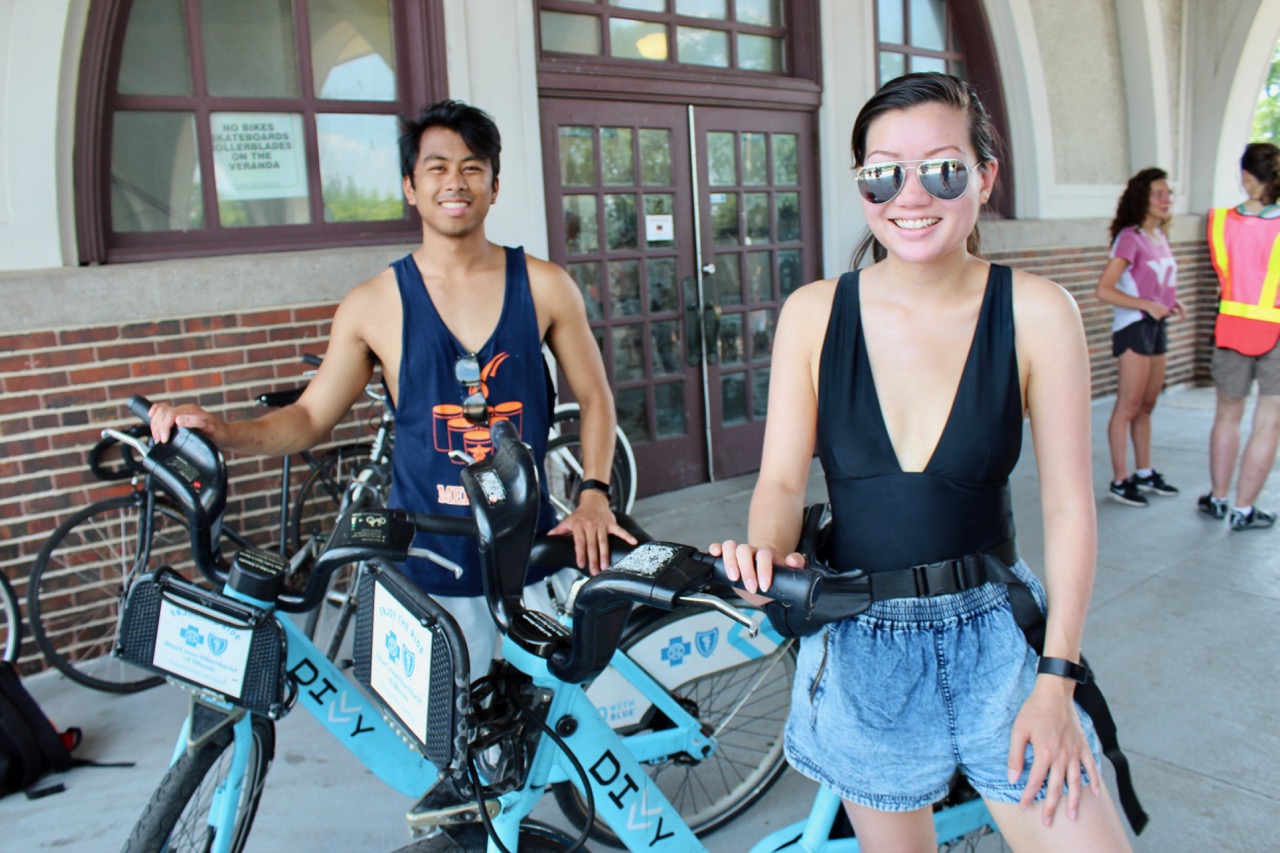 Check out social media highlights from the Tour de Fat: