FULTON MARKET — With high temps on the horizon, Chicagoans looking to beat the heat have one more rooftop to add to their list starting Friday. 
Ballast Point Brewpub's much-anticipated fourth floor rooftop will open at 4 p.m. Friday at 212 N. Green St., the brewery's team announced. 
The new 4,000-square-foot rooftop features a full bar pouring 50 tap lines and a dedicated kitchen serving small bites and sandwiches. With scenic views of Fulton Market, the rooftop has seating for 150 people.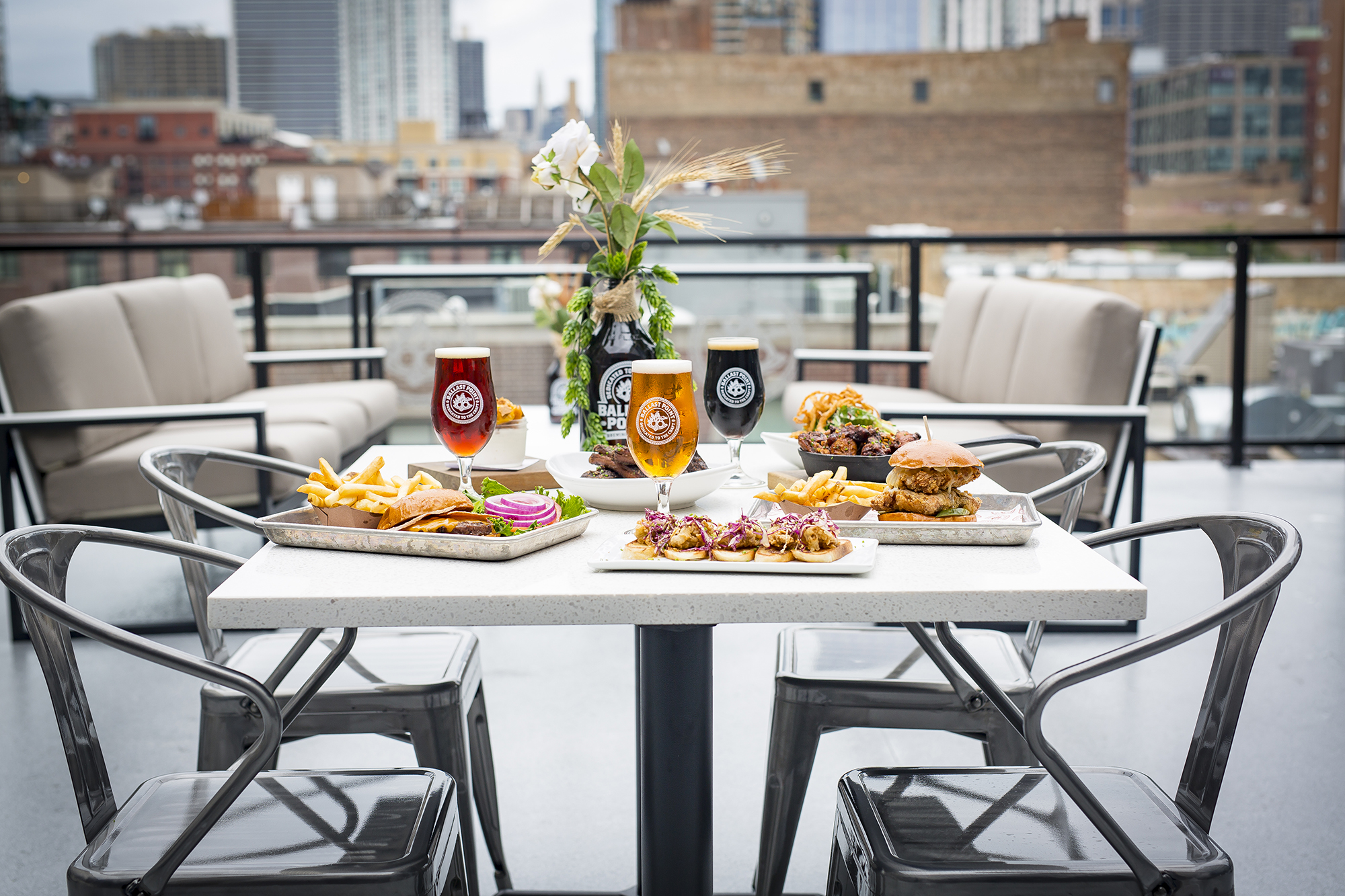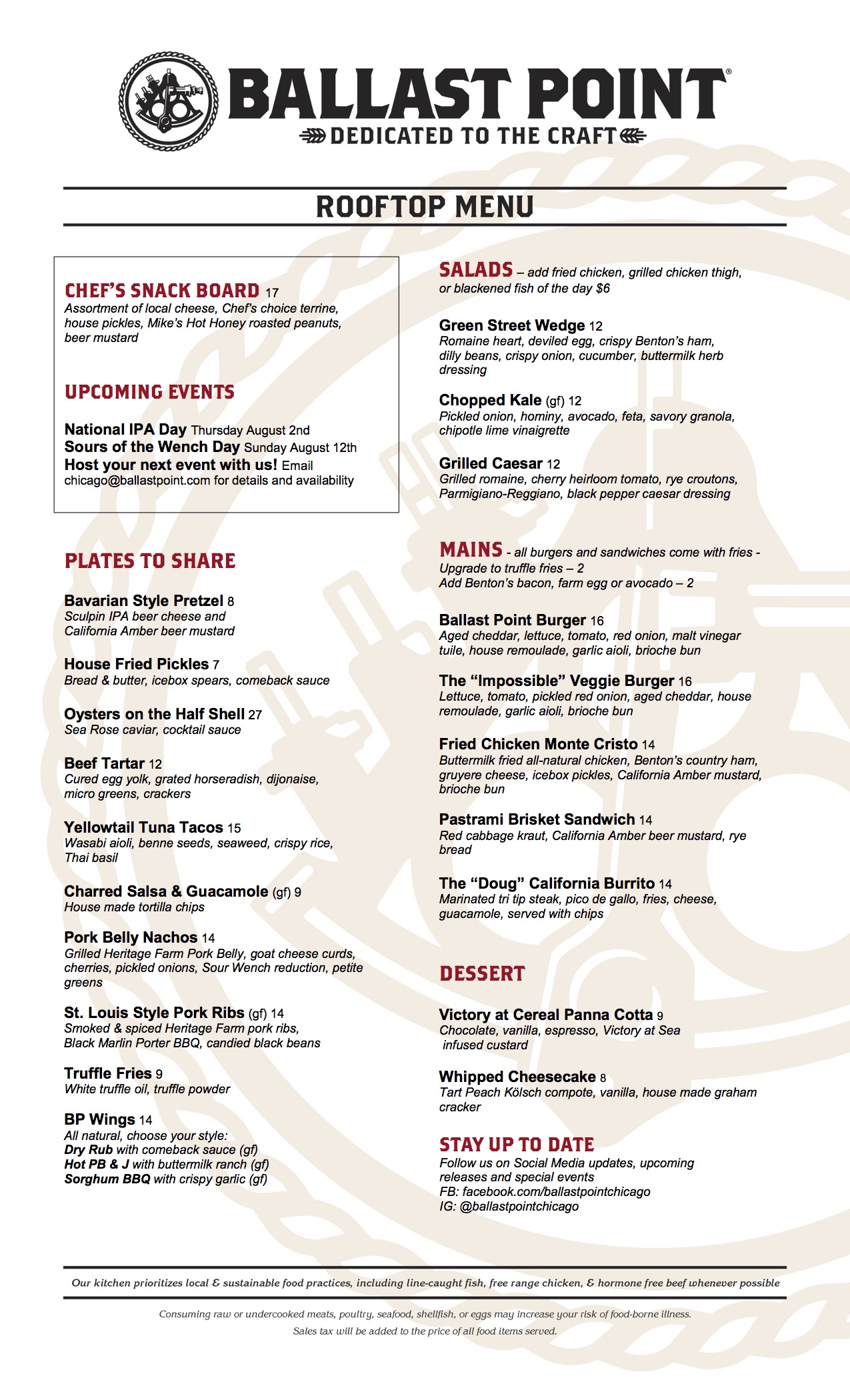 Ben Dollard, president of Ballast Point, said the rooftop is "the perfect space to soak up the sun" and sample Ballast Point brews.
"We know Chicagoans love to make the most of summer, so we wanted to bring the best of our brewpub experience to the outdoors," Dollard said.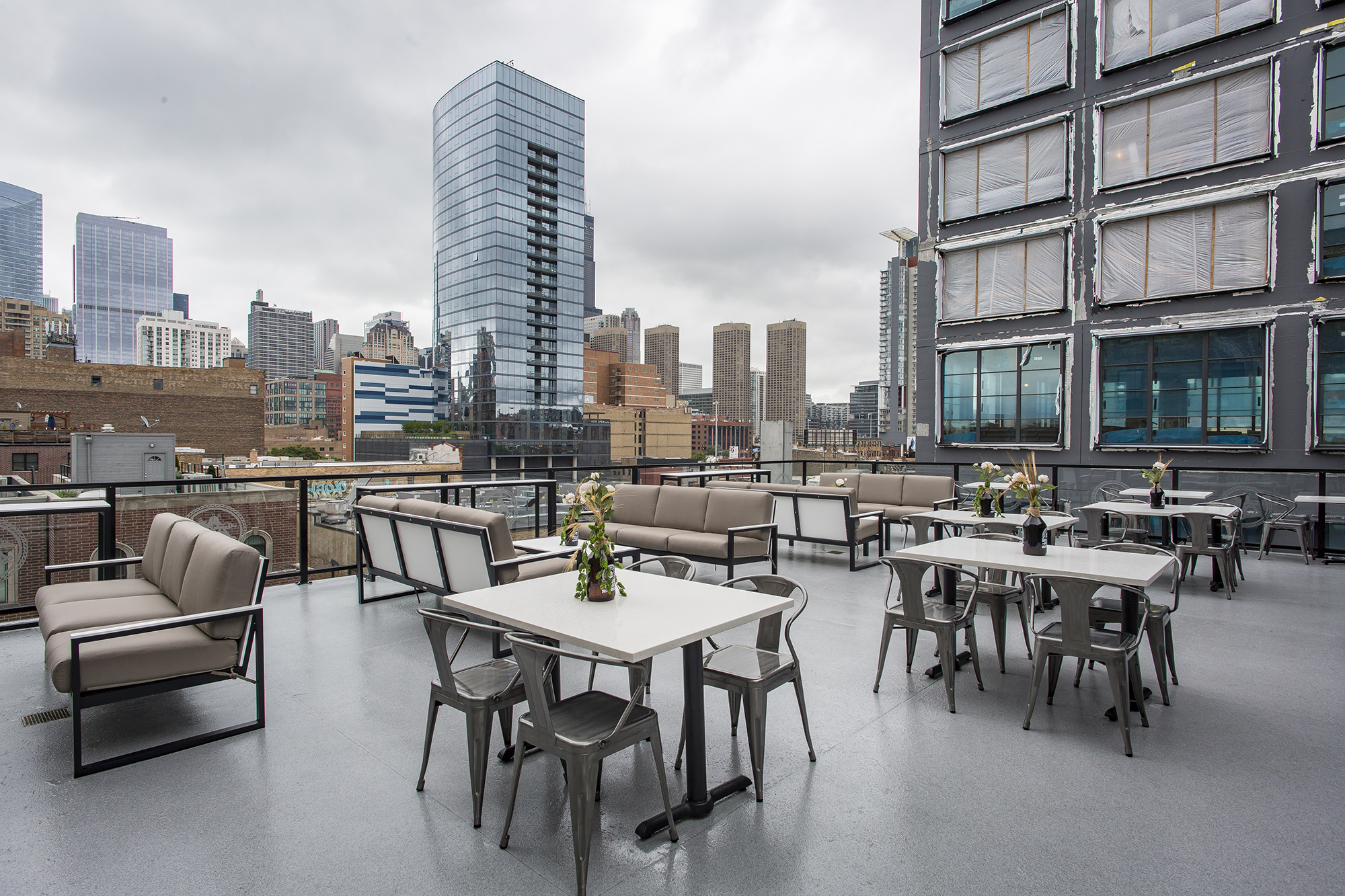 The rooftop will be open from 4-11 p.m. Monday-Wednesday and 11 a.m.-11 p.m. Thursday-Sunday. 
The new rooftop will be available to rent for private and semi-private parties. 
Ballast Point's 12,000-square-foot brewpub opened in May at Lake and Green streets in the booming West Loop.