CHICAGO — The Holiday Club owner whose controversial Facebook posts led to calls of a boycott of the bar will be "completely" out of the club, his co-owner said.
Holiday Club co-owner Benjamin Greene said he and his business partner, Sonny Domingo, already owned 66.6 percent of the corporation and will buy out co-owner Peter Malek's remaining portion of the company. Greene said the two partners immediately demanded Malek's resignation after learning about his posts.
"His views just simply ceased to align with ours," Greene said. "Sonny and I will be buying out his shares and completely severing ties with Peter. While that process is taking place, Peter will not be receiving any profits or proceeds or [participating] in operations in any way."
But Greene is still concerned for the bar's future, saying they were being attacked by people online who had never even visited it before and didn't know it's a place of "acceptance for all."
The incident started when Malek shared a post on his Facebook page showing a Mexican flag and a woman holding an infant. "'I don't want you to take away my child,'" the post says. At the bottom, it says, "Well then, don't become an illegal alien sneaking across our border."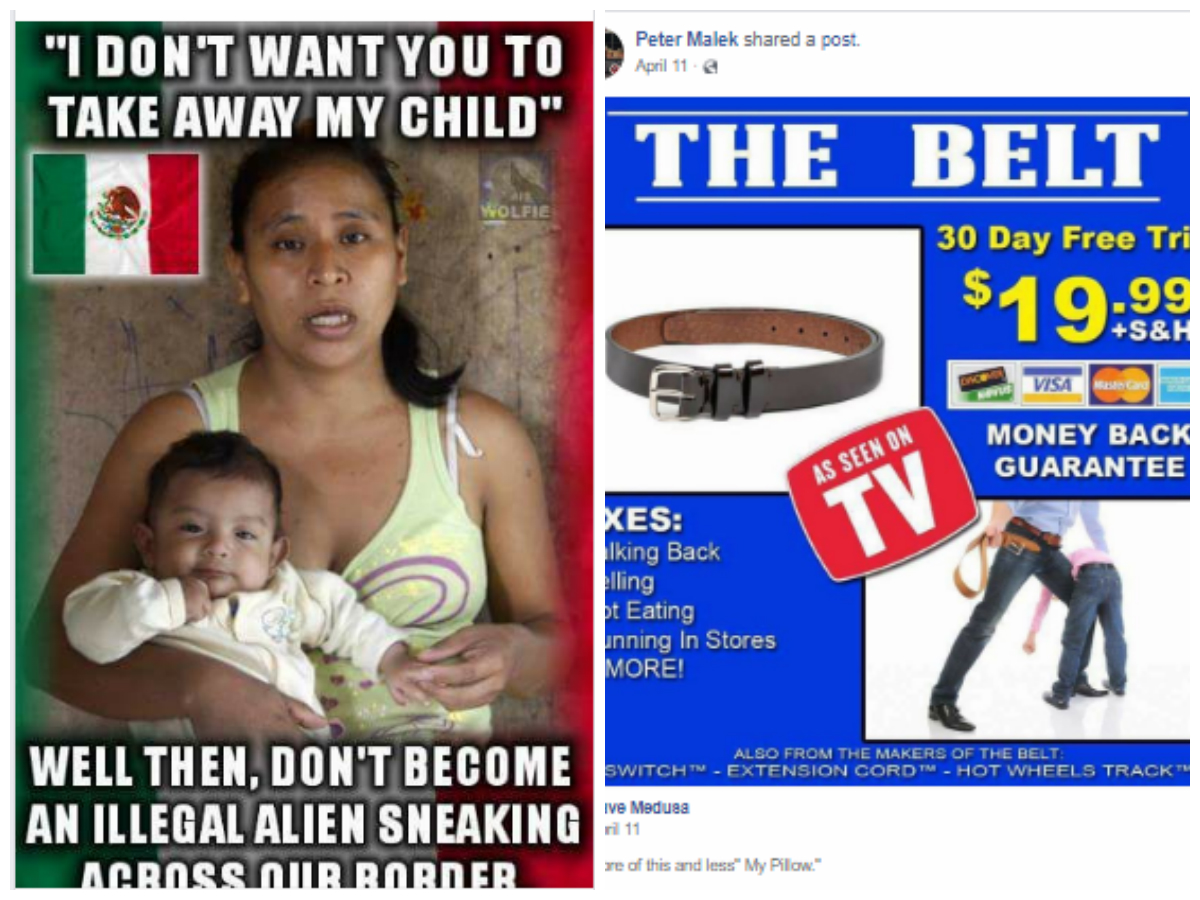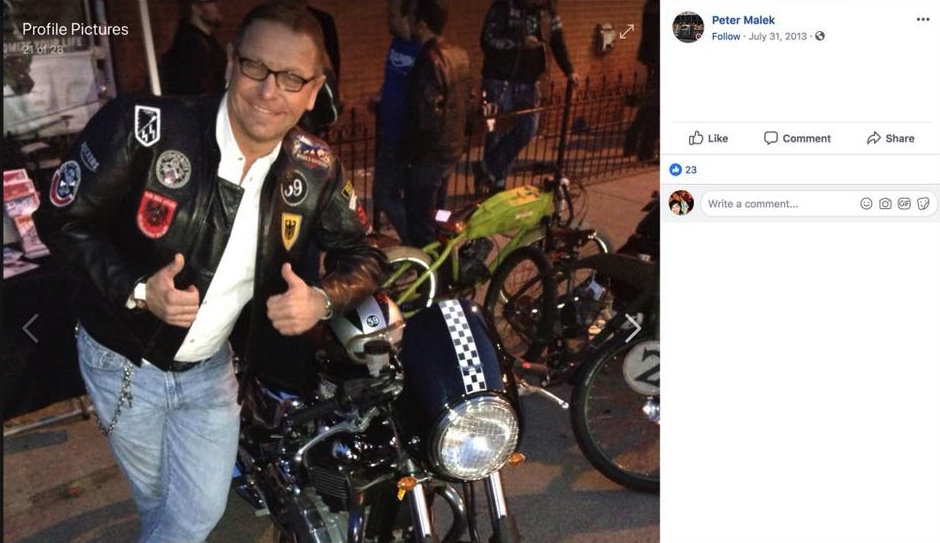 The post and others from Malek were widely shared on social media Tuesday, as were photos of Malek in a motorcycle jacket with a patch that appears to show the Nazi SS bolts. The patch is sold on white supremacist sites.
Holiday Club, 4000 N. Sheridan Road, was inundated with negative reviews on Facebook and Yelp and many said they would no longer go there. The club responded with several Facebook posts where the writers said the bar was committed to "strength through diversity" and would separate from Malek.
Malek confirmed he would leave the Holiday Club, telling Block Club Chicago he didn't wants the bar and its staff to suffer the fallout from his personal posts.
"I'm hoping by apologizing and stepping down and not being part of Holiday Club … hopefully people will hate me, not the bar," he said. "… It was my thought and my comment. It wasn't the comment of my partners, my employees, coworkers and Holiday Club overall.
"Everything that I posted was on my Facebook page. I didn't think at all, at all, that Holiday Club would somehow be brought into it. It wasn't my intention."
But the bar continued to be slammed Wednesday by critics who asked for proof Malek will no longer be part of the Holiday Club. Some said they will boycott the club until they know Malek has disinvested and won't profit from their attendance.
"I appreciate this, but were you honestly, truly unaware of what type of person he is?" one person commented on the Holiday Club's apology. "You didn't honestly know he had an SS patch on his biker jacket?"
"Once the shares are sold and he's no longer an owner you can post proof of that," another person wrote. "Til then, your business profits support white supremacy."
Greene said he and Domingo's response was "swift and just," but he's concerned they and the bar's staff will continue to suffer from Malek's posts even after once he's bought out.
"We are getting threats," Greene said. "Some are losing shifts due to entertainment vendors abandoning us under pressure from masses of social media users who have never even stepped foot in Holiday.
"The social media outcry for the destruction of Holiday is misguided and misdirected."
Malek deleted the controversial post along with his Facebook profile as criticism of his post heightened Tuesday.
Posts critical of the bar remained online, though, and it had hundreds of one-star reviews on Facebook and Yelp. The Ton Up Club, a motorcycle group that hosted events at the Holiday Club, also announced it would no longer work with the bar.
Greene said the response has been "disheartening," noting he and Domingo are people of color who were themselves upset by Malek's posts.
"If they only knew Holiday Club or ever stepped foot in Holiday Club, they would find a culture of acceptance for all," Greene said. The bar's regulars "will tell you the real story — stories of fun, belonging and inclusivity."
Some of the Facebook and Yelp reviews after Malek's post: