DOWNTOWN — An impromptu memorial for a man who became a beloved figure in the Loop has been set up near the man's go-to spot at State and Randolph.
That's where the man, Raymond Ferguson, would warmly greet every passerby, tossing out jokes, giving directions to those in need and sending everyone warm wishes. Ferguson, who was homeless, was in that area nearly every day for years before dying June 18. He was 55.
"Have a nice day, guys," Raymond would tell the strangers — who became his friends — as they went by. "God is good."
Jonathan Boyden, a street ambassador for the Chicago Loop Alliance, spoke to Raymond every day for years while walking the streets. Boyden's job focuses on reaching out to people who are experiencing homelessness like Raymond did, helping them connect with resources that can help them.
The two met in 2014, and Boyden was struck by Raymond's warmth and "large presence," Boyden said.
"He always had a joke or two here and there. That's one way that he continued to keep his spirits up and [be] as resilient as he was," Boyden said. "He had a really good sense of humor about him."
Once, Boyden was walking alone — he typically works with another ambassador — and Raymond called out, "Hey, where's your partner, man?"
Boyden explained he was without a partner for the day, and Raymond offered to walk him down the street.
"'You look a little lonely,'" Boyden remembered Raymond saying to him.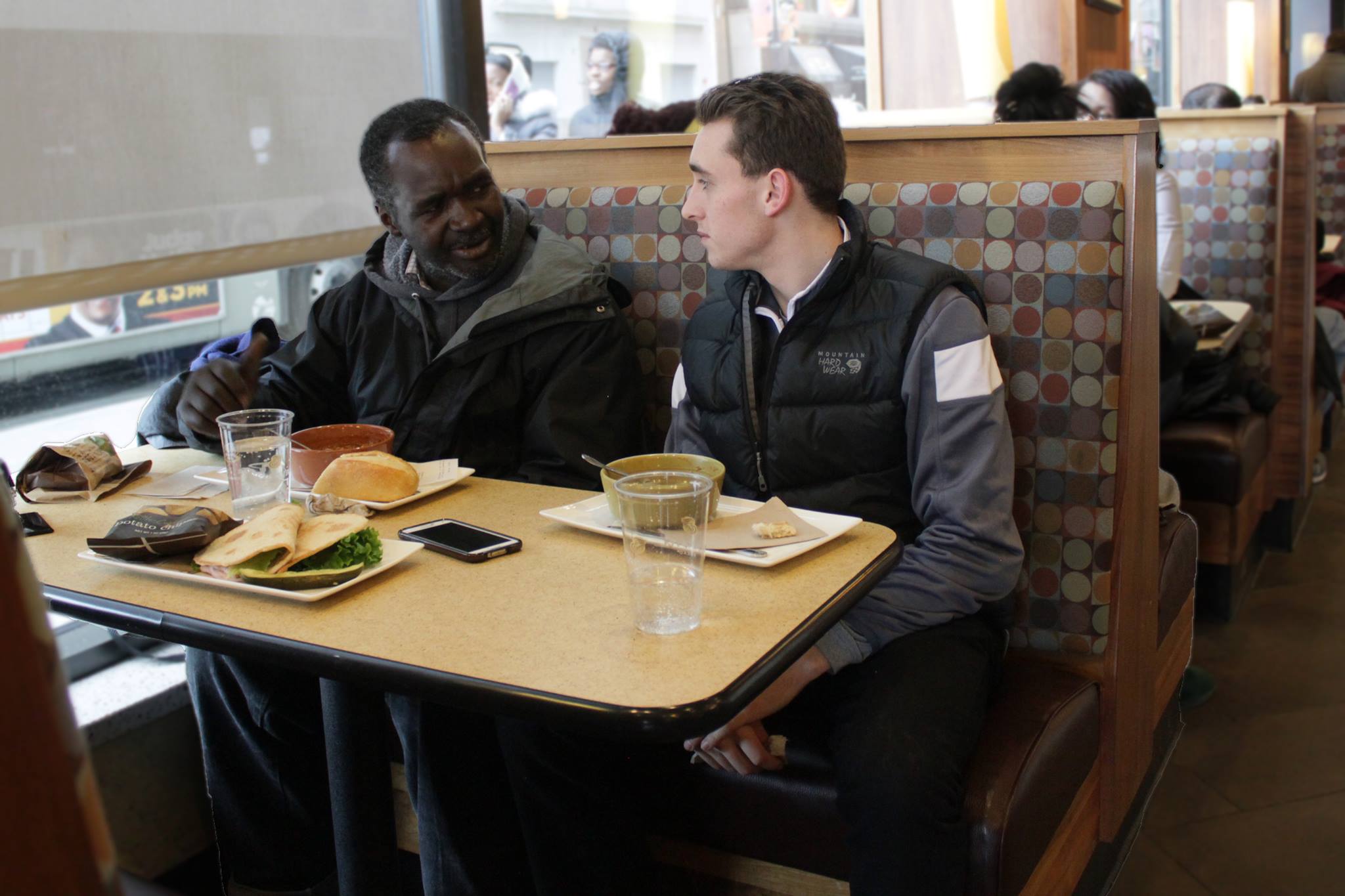 That's who Raymond was, Boyden said: funny, kind and with a deep love of other human beings.
"He just had a witty twist about things," Boyden said. "The great thing about Raymond was that he had this undertone of love that oozed out of him no matter what the interaction was … . He just had this huge love that poured out of his heart for humanity."
As time passed, Raymond grew to trust Boyden more and they talked about Raymond's life: He spent most of his time at State and Randolph, but he'd sleep on the Blue Line or near federal buildings Downtown. He had friends who would occasionally let him sleep int heir homes.
Raymond is survived by a son and a daughter, according to Boyden.
Raymond's impact on the area was "oh my God, huge," Boyden said. A Chicago Loop Alliance employee started the memorial for Raymond this week by leaving out a sign and candle to bring awareness to Raymond's loss. Others laid out flowers for the beloved figure.
Even as Boyden stood outside on Wednesday, looking at the memorial, people who work in the area stopped to ask him what had happened to Raymond. The loss has left Raymond's many friends "shaken up" and "heartbroken," Boyden said, and he thinks people will miss Raymond's "jolly, giant" spirit bringing joy to the corner.
"… He put such a fingerprint of love and positivity into the atmosphere where he was," Boyden said. "When you passed that corner, you were entering Raymond's world … and the atmosphere of that world consisted of kindness, love, positivity and selflessness.
"I don't think people will ever forget that."