HUMBOLDT PARK — In just a few short months, Whitney Currier and Lora Miller have gone from occasional friends to best friends and business partners — all thanks to a temporarily missing cat.
Back in April, Currier called Miller with an exciting proposition. After months of searching, Currier had finally found the perfect storefront for the performance/event space she'd been dreaming of opening. Despite the fact that she didn't know Miller very well outside of the few theater jobs they had teamed up on, Currier "lady-boss proposed," as Miller put it.
"To be asked to be an equal partner in that and help her be successful was the biggest compliment," Miller said.
Then, as they were hashing out the details, Currier's cat got out, and rather than wishing her "good luck" and hanging up as a new friend might do, Miller sprang into action. She rushed over to Currier's apartment and the two of them searched the neighborhood, shaking bowls of cat food at bushes until they finally found the cat. That's when Currier knew she made the right choice.
"In that moment, [Miller] proved to me that she was the perfect person [to partner with]," Currier said. 
Currier, 31, and Miller, 28, have been a dynamic duo ever since. Over the weekend, the business partners celebrated the grand opening of their performance venue, The Martin, 2515 W. North Ave., with a visual art show showcasing the work of several women artists. It's the first of many shows Currier and Miller have planned for the venue, which they opened to give artists the respect they deserve.
"It's about treating artists not just as a hired hand, not just as another name you can tag in your [social media] posts," said Currier, a native of St. Louis, Mo. who has been actively involved in Chicago's storefront theater scene for nine years.
All too often, folks who run performance spaces in Chicago — DIY and otherwise — treat shows like a transaction rather than a partnership with the artists, according to the pair.
With The Martin, the women aim to give artists a comfortable place to showcase their work — an experience that doesn't end with an awkward conversation about money.
"We don't expect our community to provide our rent. We are the ones figuring out the rent," Miller said. "We wouldn't let someone walk away from the space if we couldn't find an agreement. We'd rather figure out how to make it possible, rather than being like, 'We can't make our rent so we can't do it.'"
At The Martin, the rates are individualized. The pair is open to payment plans and deposits — whatever it takes to make artists feel comfortable. To make it work financially, they plan to host regular events and corporate events. Both women have full-time jobs on top of running the space.
Originally from California, Miller moved to Chicago five years ago and went on to spend most of her time outside of work putting on shows in attics and basements as part of the city's DIY performance scene and helping launch Wild Atlas Theatre Collective. Meanwhile, Currier was trying to get her theater company, Wirehouse Co., off the ground, also while holding down a full-time job.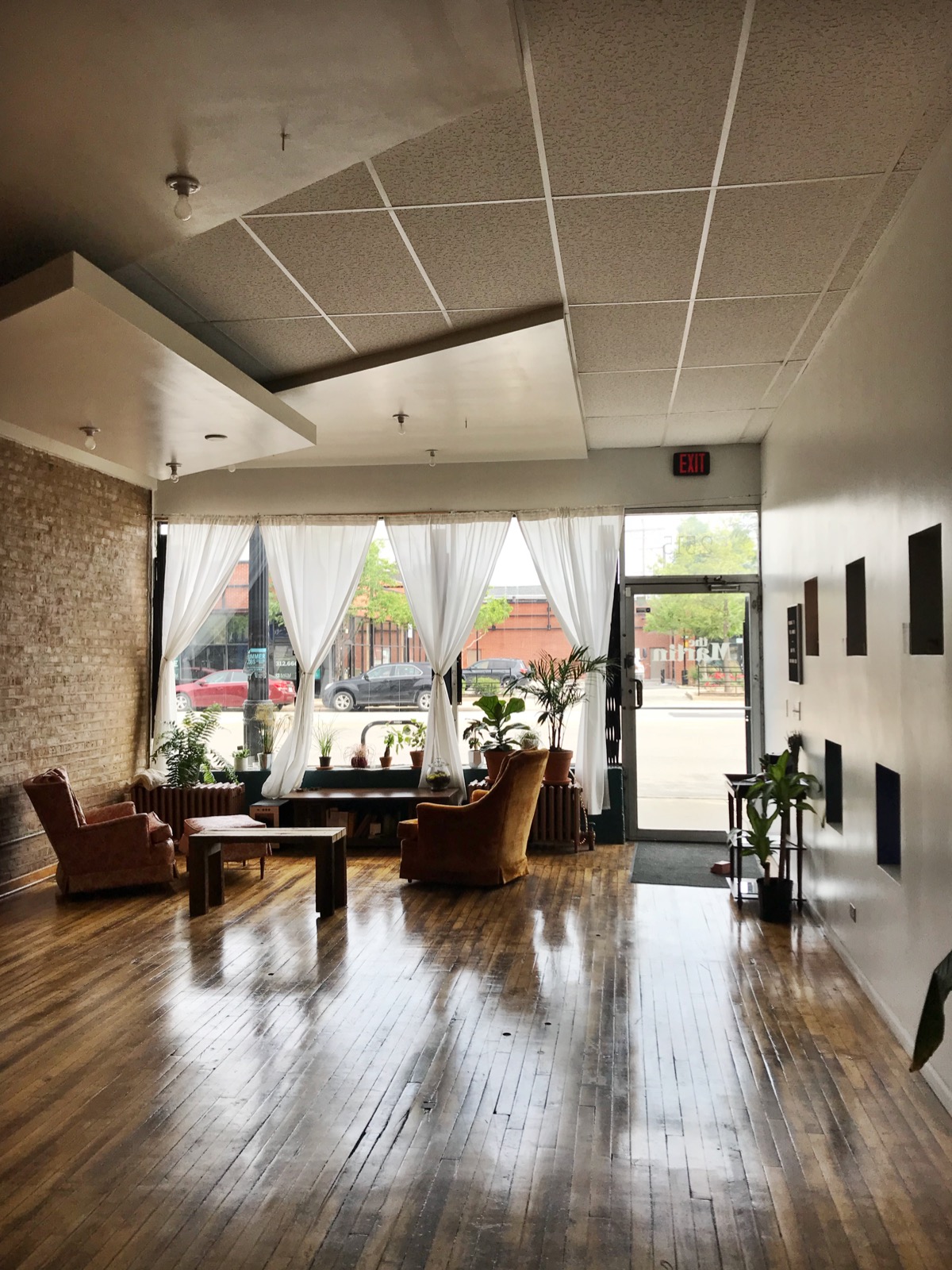 When the two first met, about two years before the "lady-boss" proposal, they were both feeling unsure where they fit into Chicago's theater scene. That, coupled with the subpar hospitality, was weighing on them.
"It was lot of floundering," Currier said.
"I kind of always felt like the kid who was like, 'Pick me for the kickball team!' And they were like 'You're so fun to have around, but we already have a team.' That's what it felt like over and over and over again for forever," she said. "Opening night was always fun, but everything else was torture."
The women teamed up on a show called "Young Lungs," in which they showcased artists' works in progress in an intimate space.  They kept in touch, helping each other out on various projects, but it wasn't until April that their partnership really blossomed.
Now, after years of trying to get on other peoples' calendars, they have their own calendar to fill. The pair plans to host all manner of events, from plays and poetry slams to birthday parties and gallery shows. They also plan to bring back the "Young Lungs" series — this time, on their own terms.
"After years of being actors and producers, with as great as you are and as much value as you can provide, you get a lot of doors slammed in your face. We were tired of waiting," Miller said.
Currier initially named the space after her late dad, whose middle name was Martin. The name took on even more meaning when she and Miller made a wine-fueled discovery that Purple Martin is also a type of bird — a little purple Swallow.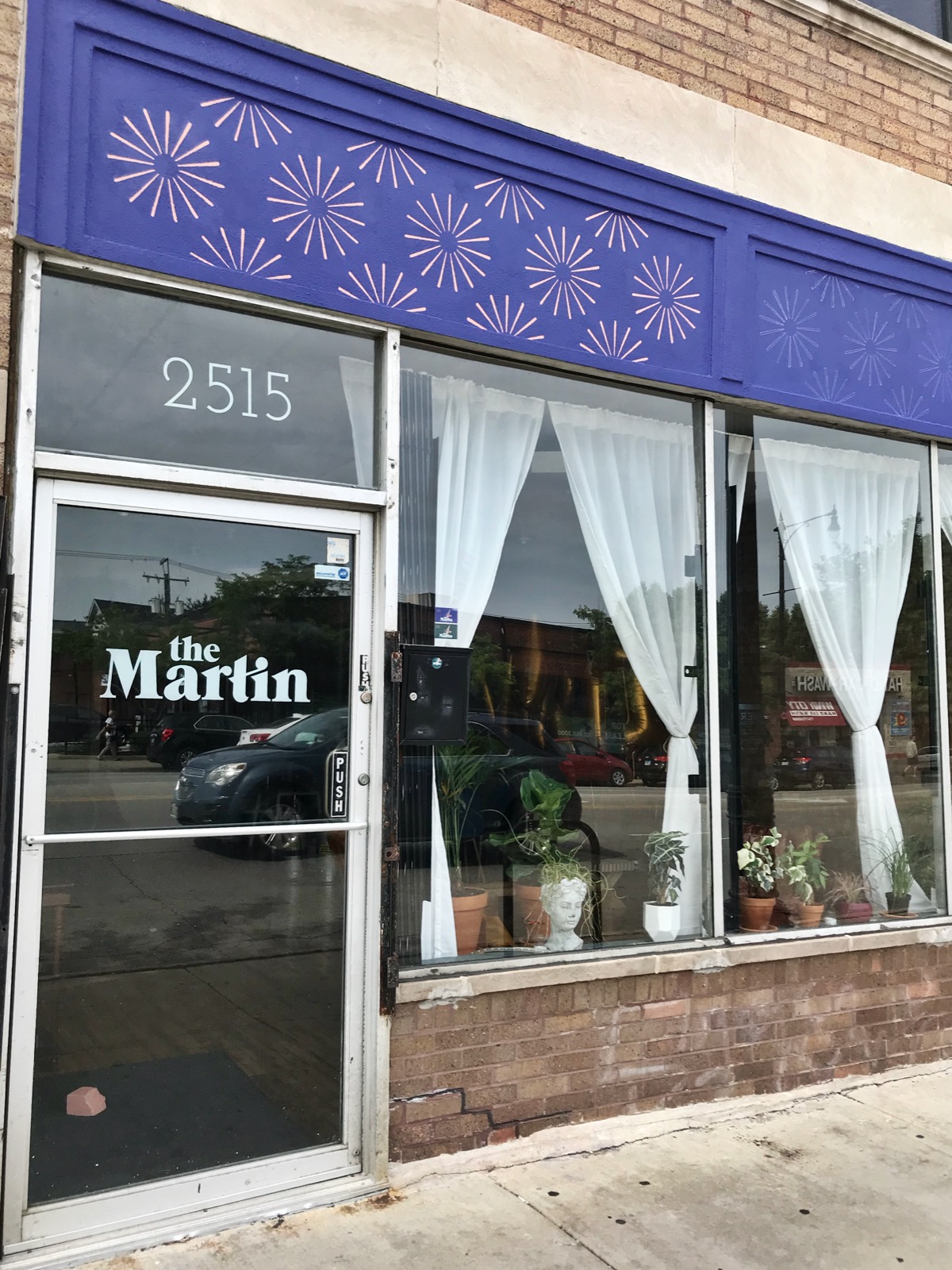 Historically, sailors see the birds as good luck, a good omen for those who are lost at sea. Miller was struck by the relevance.
"We want to provide a place for people to go when they're lost. We want to be a good omen for those who are lost at sea," she said.
The discovery inspired the "Good Omen Club," a subscription that will get you into workshops and other events for $5 a month. It comes with a "Good Omen" pin.
"Yes, it's an art space. Yes, it's hip-looking. But at the end of the day, it's family and it's home. And I know she knows that 'cause we're in it together," Currier said of Miller.
For more information on The Martin, visit the venue's Facebook and Instagram pages. To contact the owners directly, visit their website, which is currently under construction.