This story has been updated.
CHICAGO — Uptown's Holiday Club has faced a torrent of online criticism and calls for a boycott after a controversial post from one of its owners went viral.
Now, co-owner Peter Malek, who shared the controversial post, has apologized and said he will resign. He hopes the move will help people see the post should reflect only on himself and not on Holiday Club or the people who work there.
"I'm hoping by apologizing and stepping down and not being part of Holiday Club … hopefully people will hate me, not the bar," he said. "… It was my thought and my comment. It wasn't the comment of my partners, my employees, coworkers and Holiday Club overall.
"Everything that I posted was on my Facebook page. I didn't think at all, at all, that Holiday Club would somehow be brought into it. It wasn't my intention."
The post shows a Mexican flag and a woman holding an infant. "'I don't want you to take away my child,'" the post says. At the bottom, it says, "Well then, don't become an illegal alien sneaking across our border."
People who saw the post from Malek shared it on social media Tuesday morning and called for others to stop visiting the bar and restaurant at 4000 N. Sheridan Road. The posts spread, with others pointing to older messages on Malek's Facebook account that they said were problematic. Comments criticizing the Holiday Club flooded Facebook and Yelp.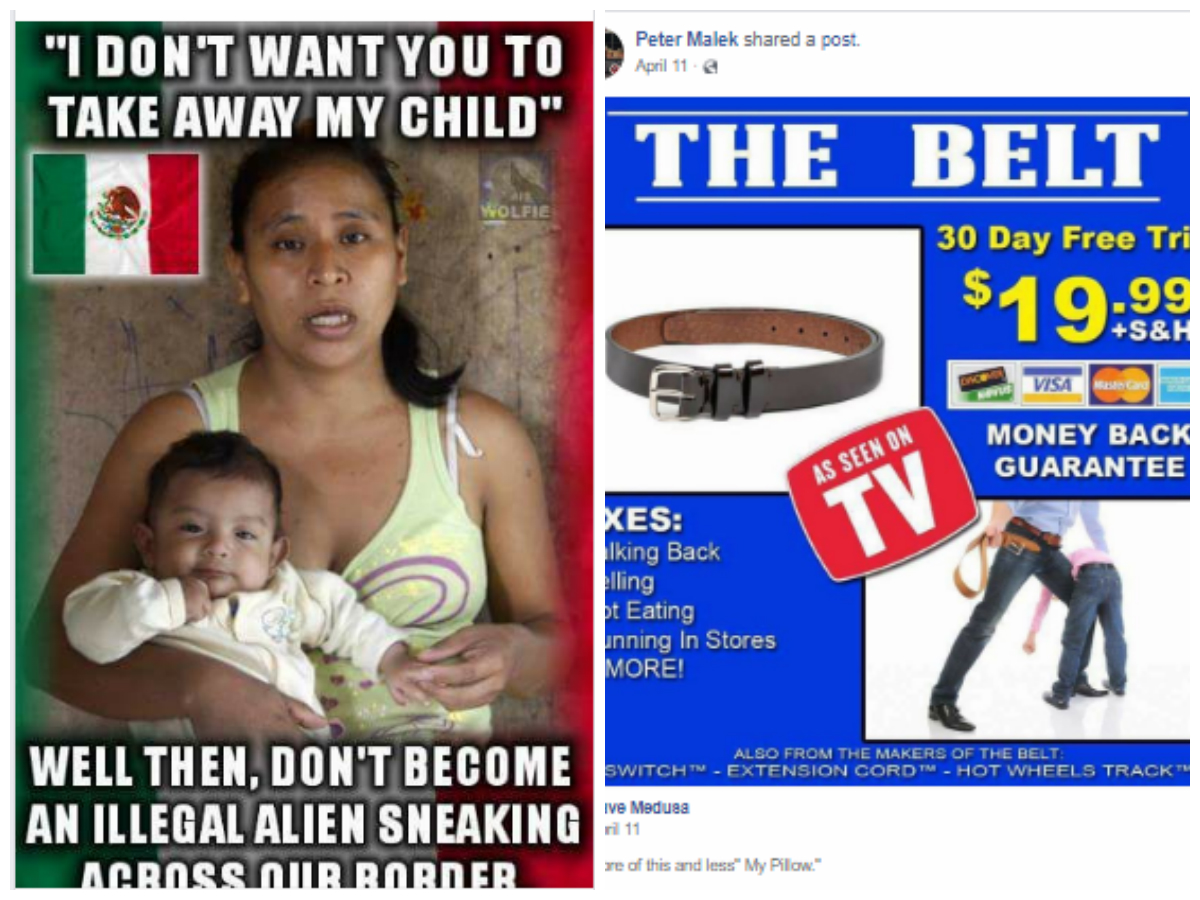 A photo of Malek that he shared on his Facebook page also shows him wearing a motorcycle jacket with what appears to be an SS eagle head patch. The patch is sold on white supremacist sites and bears the SS bolts, which were used by the Nazis.
"It was a photo that was taken a long time ago, and the jacket belonged to someone else, and I don't know what to do about that," Malek said of the photo, which was posted online in 2013. "Me wearing that jacket a long time ago, I didn't know that picture still existed. I love motorcycles. I know a lot of guys, and different cultures, and it doesn't mean that I believe what they believe in."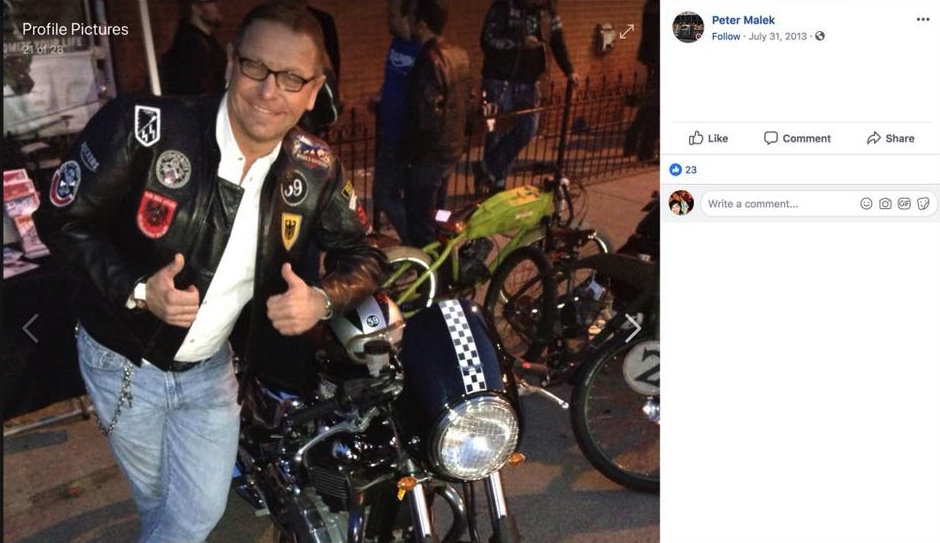 Amid mounting criticism, the Holiday Club wrote on its Facebook page that Malek would be leaving the bar.
"Please rest assured that the Holiday Club and the majority of its ownership does not support the postings of Peter Malek," the bar wrote on Facebook. "It was with great shock to us to learn and see this horrid opinion aired.
"We are working diligently to resolve the issue at hand and the resignation and separation of Peter Malek from Holiday Club is forthcoming."
Ald. Carlos Ramirez-Rosa (35th) took to Twitter to criticize Malek, writing that his "racist & bigoted sentiments … are an affront to every Chicagoan & our values."
"Chicago was built by immigrants & migrants, people that left their countries of origin or the American South to pursue a better life," Ramirez-Rosa tweeted.
Griff Baron, who met his wife at the Holiday Club and who works for a non-profit that helps immigrants and refugees, said Malek's post was "disheartening."
"This rampant culture of bigotry that's rearing its ugly head makes me sick to my stomach," he said. "Where I work [Centro Romero] is a place where I see people learn ESL, get GEDs, leave with their citizenship (and come back and cook food for the entire agency as a thank you).
"It's an incredible culture here and to see people just throw them all away as 'illegals' is obnoxious."
Baron and his wife used to go to the Holiday Club several times a year and celebrate their anniversary there; Baron's wedding band is even inscribed with the latitude and longitude of the Holiday Club chair where he first spoke with his wife.
"I'd love to see him apologize," Baron said of Malek. "I'd love to see him understand the plight that these people go through."
The Holiday Club did not respond to a request for comment, but in a comment on Facebook it said Malek was not the only owner of the club.
Malek "most definitely doesn't speak for the bar itself, the staff or the other owners — none of whom support these racist and inhuman policies of the white nationalist president," the club wrote.
"Please do not judge one of the most inclusive bars in Chicago by the misguided personal post of one of the peripheral owners who does not speak for the others that have worked hard creating a place for everyone at Holiday Club," the club wrote.
Malek deleted the controversial post along with his profile as criticism of his post heightened. Posts critical of the bar remained online, though, and it had hundreds of one-star reviews on Facebook and more than 75 on Yelp.
"Enjoy the [loss] of revenue," one person wrote on the Holiday Club's Facebook page. "Keep your sorry!!!"
"Owner posts racist memes then blocks the review section. Seems like an A+ establishment," another person wrote. "Don't support this place."
The Ton Up Club, a motorcycle group that hosted events at the Holiday Club, announced it would no longer work with the bar.
"We are inclusive and we celebrate every single person's creed, color, sexual and gender orientation," the group wrote in a Facebook post. "Not one person should ever be shamed for who they are. The Ton Up Club Chicago refuses to be associated with such racist, hateful and inappropriate imagery and language."
Some of the Facebook and Yelp reviews after Malek's post: