NEAR WEST SIDE — A fire that destroyed a playground outside the Chicago Housing Authority's ABLA Brooks Homes in University Village Wednesday afternoon was set by a juvenile, fire officials believe.
Resident Tony Parker, 48, thought someone was barbecuing nearby Wednesday until he looked out his window and saw the playground at the public housing unit engulfed in flames. He alerted his family and watched as the playground burned and dark clouds billowed upward.
"I don't know why anyone would do that," he said. "Young babies play there."
Chicago Fire Department spokesman Larry Langford said the fire in the 1300 block of South Throop Street was started by a juvenile, and an accelerant may have been used.
No was hurt, Langford said. But neighbors say children at the public housing complex are now without a place to play. 
A spokesperson for Ald. Danny Solis' 25th Ward office said the playground fire was started by a minor playing with matches. The office will work with the Chicago Housing Authority to restore the playground, officials said. 
A CHA spokeswoman also said the department does "expect to replace the equipment that was damaged in the fire."
Chicago Reader first reported on the fire, featuring a drone video capturing blaze by Robert Gigliotti at RRG Photography.
Residents shook their heads last week as they walked by the destroyed equipment.
"Parents need to keep a closer eye on their kids," said Mark Grier, 46, adding that kids in the complex use the playground year round.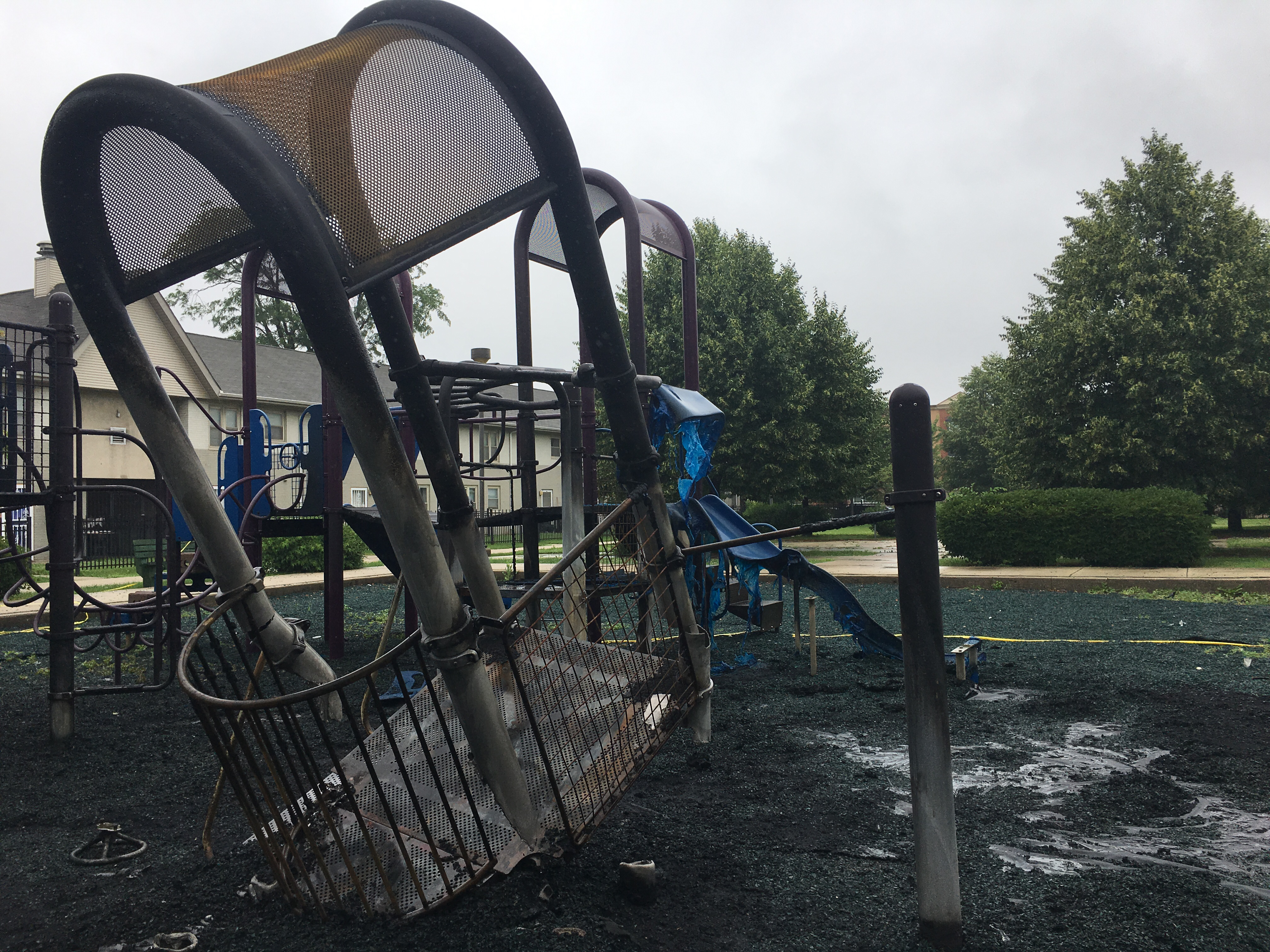 "[I'm] puzzled by what would prompt anyone to burn the playground," he said.  "Families use this all the time, especially on the weekends. You see parents sit on the benches and watch their kids play."
While there's an accessible playground across the street, Parker said that's mostly geared toward older kids.
"It's disheartening because the younger kids don't have too much to play within the area," Parker said. "It will surely be missed until it's replaced."