ENGLEWOOD — After decades of helping parents and kids out of a tiny space in an Englewood church, the owner of a longtime daycare center is getting a space of her own to expand services. 
Nashone Greer-Adams, owner of Little Angels Learning Center in Englewood, bought two lots for $1 each, and through a little help from neighbors – and a lot of financial support from the city – plans to break ground on a new two-story facility at 6704-6710 S. Emerald Ave. that aims to serve more than 150 neighborhood children. 
The daycare would double as a community center that would house summer youth employment programs for young adults ages 18-24.
Little Angels Learning Center is currently housed in a single room at Alpha Temple Church, 6701 S. Emerald Ave., across the street from the daycare's new proposed site. The daycare — not affiliated with the church — currently serves 40 children from newborns to six year olds.
But more families need affordable childcare, Greer-Adams said. The daycare currently has a waitlist of 17 children, she said.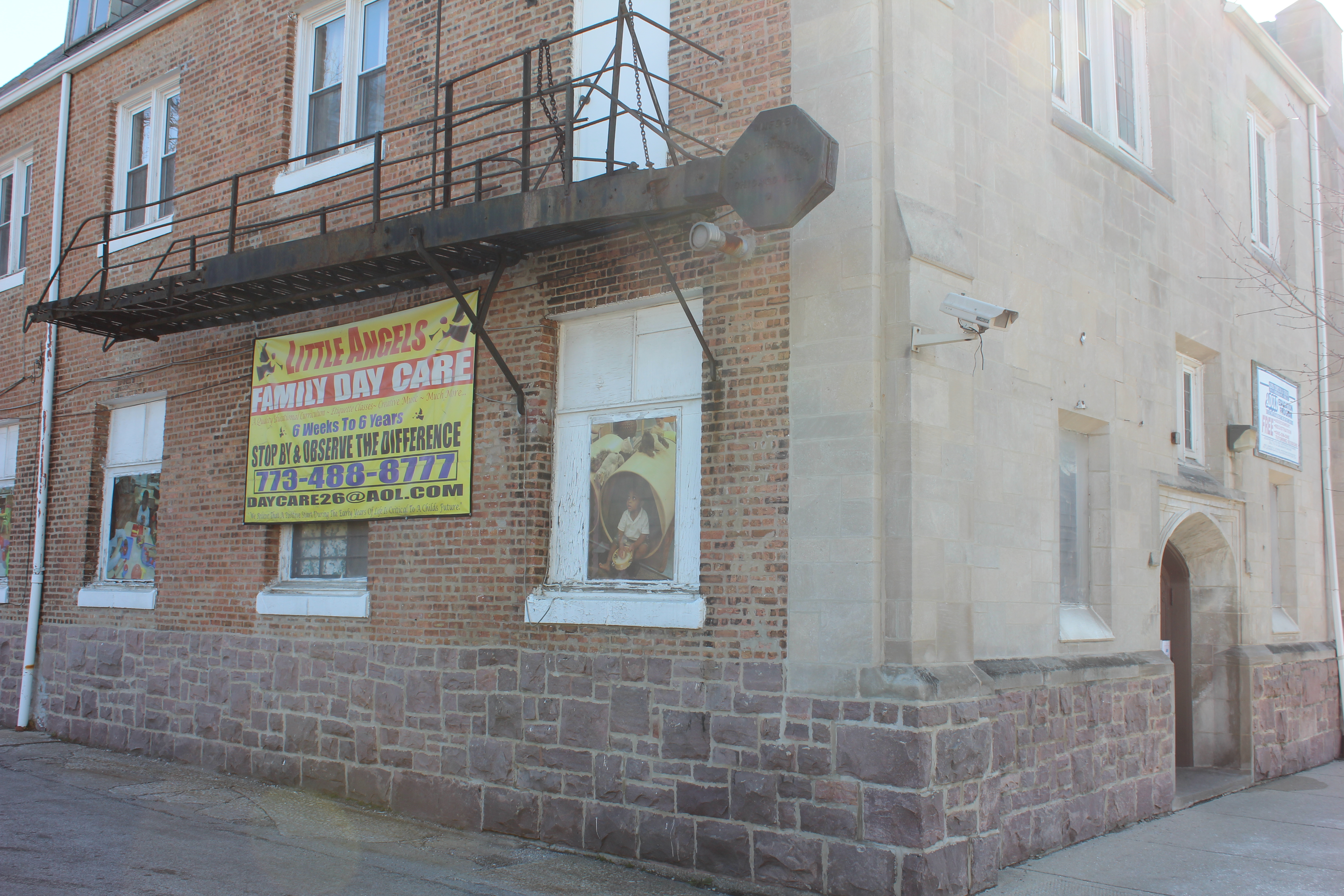 "When our families come to us they're in need of care sometimes the very next day and the unfortunate part is we have to refer them to agencies in our area that's convenient for them," she said. "In some cases those families have to travel further. In some cases a relative can take care of the child in the meantime."
Since 2013, Greer-Adams has been in talks with the city and Ald. Roderick Sawyer [6th] about expanding Little Angels. This year, as part of Mayor Rahm Emanuel's plan to expand funding to early childhood programming, she's getting $1.4 million to make it happen.
"Nashone's story and commitment to serve her community – and her city – is inspiring," Mayor Rahm Emanuel said in a statement. "I heard it firsthand when she was a guest on my podcast, and it's why I'm so happy the City will be partnering with Little Angels Learning Center to serve children and working families in Englewood. Access to early childhood education should not be based on family income or a parent's ability to pay – it should be a right for every child."
The $1.4 million in capital support for Little Angels, pending final approved building plans, is part of the city's early education programming effort, according to Emanuel's office. Funding for early education centers such as Little Angels are an initial step toward universal, full-day pre-kindergarten for all 4-year-olds. 
While the bulk of funding will come from the city, Greer-Adams is trying to raise $20,000 to pay Urban Works, a Chicago-based design firm, to bring the new facility to life, according to the YouCaring campaign.
The campaign has raised almost $10,000 to date.
"The main reason we are moving is, yes, for the size, but more importantly because we are sharing space with the church," Greer-Adams said. "We have no private bathrooms. Our school is beyond outdated."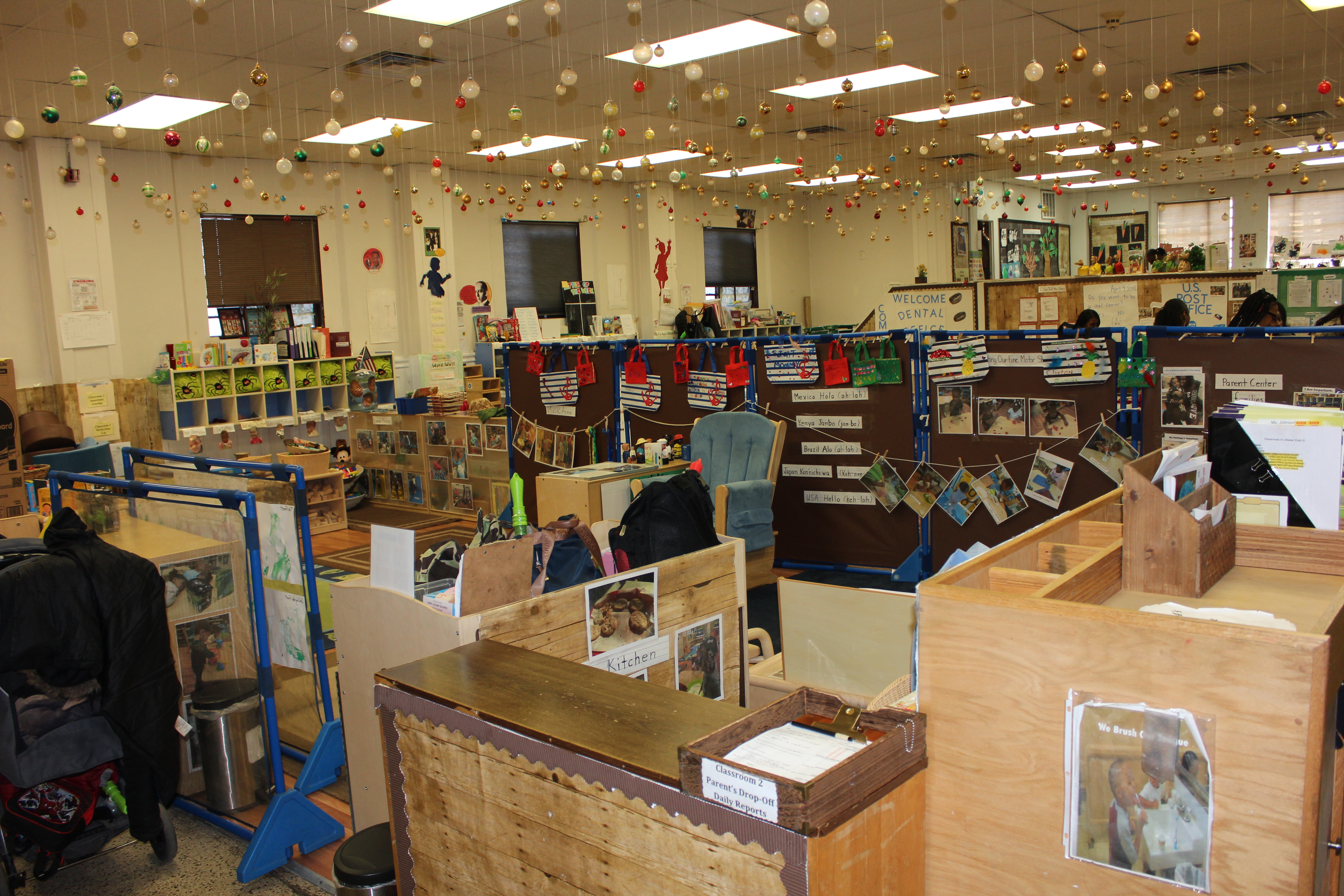 As part of the expansion, Greer-Adams aims to hire 16 new daycare workers. The new positions will include mental health professionals, parent liaisons and family support specialists, she said. 
Greer-Adams has worked with the daycare industry for more than 20 years on the city's South Side. She first opened Little Angels Learning Center on the east side of the Parkway Gardens apartment complex on 64th & King Drive in 1994. 
Before she opened Little Angels Learning Center, she worked as a peer professional at Haines Elementary School in Chinatown and volunteered at a Montessori school. 
Building positive, nurturing, and consistent relationships with parents is a focus and emphasis of her work, Greer-Adams said, and she sometimes offers milk and diapers to families in need. 
"We want to make certain that when the parent becomes self-sufficient that we lifted any barriers around monetary issues and continual supportive services as it varies from family to family," she said.

Little Angels Learning Center parent LaTeShia Hollingsworth said the daycare is like a "family."
"They had resources to help me like when the times I did not have a job. It was never just business with them," said Hollingsworth, a Woodlawn native.
The daycare staff cares for the parents and children, she said. 
"When I walk in the door and I'm having a bad day, they can sense it. They say, 'What's going on Ms. Hollingsworth? How are you doing?'" she said. "Then I'll sit and talk about it and when I leave I feel so much better."