WICKER PARK—  A New Orleans-inspired restaurant and bar modeled after a traditional corner store is opening Friday in the former Beachwood Inn. 
Located at 1415 N. Wood, Ina Mae Tavern & Packaged Goods will be open daily from 4 p.m.- 2 a.m., according to co-owners Brian Jupiter and Mark Domitrovich. The duo's Pioneer Tavern Group also owns neighborhood mainstays Lottie's Pub, Frontier and The Pony Inn.
Ina Mae will offer 95 seats indoors and 75 outdoors when a patio opens later this summer. 
Renovations to transform the former Beachwood started in fall 2016 and included adding windows to the side of the building and a kitchen in the back, where there were formerly apartments.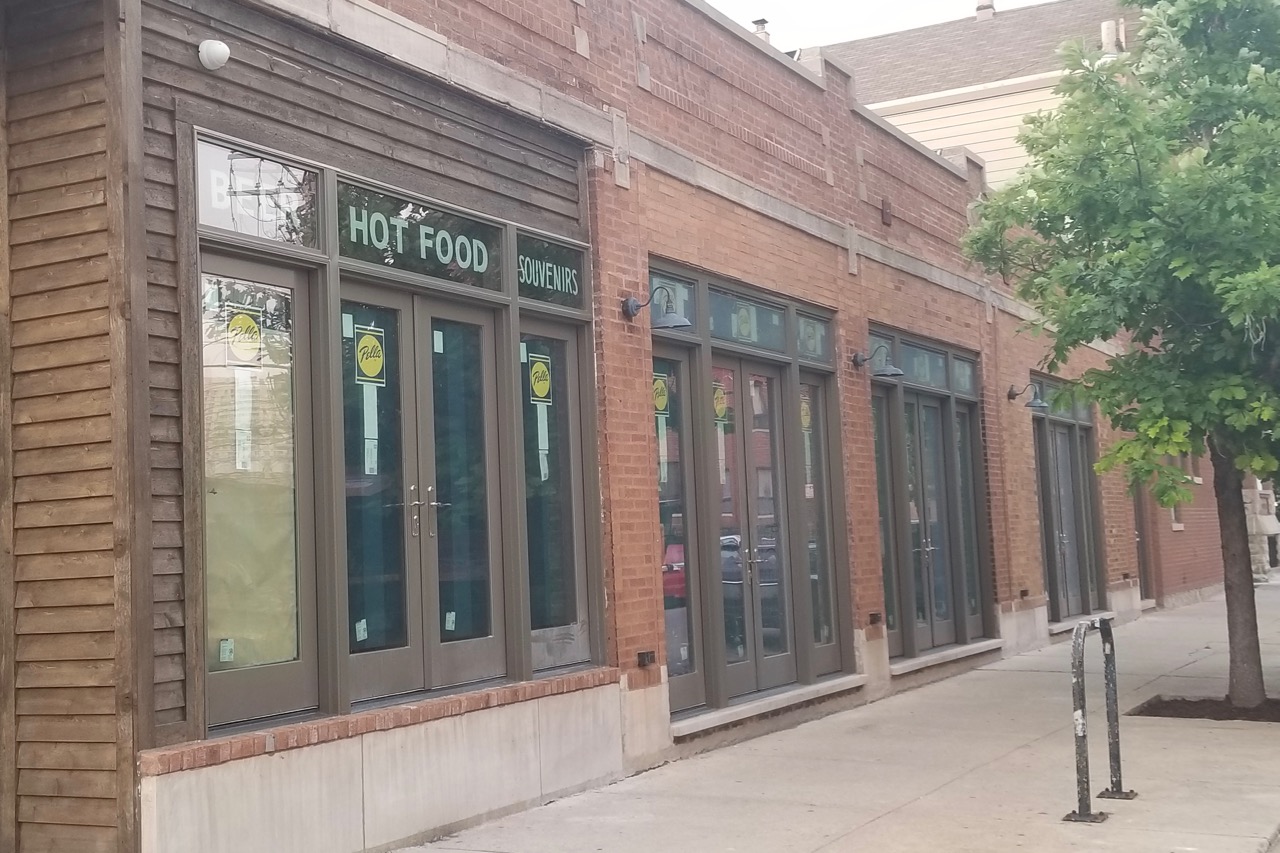 Through its atmosphere, decor, and food and beverage program, the 2,400 square-foot Ina Mae "pays tribute to the local dive bar and strives to encompass the essence of both New Orleans and Wicker Park," Domitrovich and Jupiter said. 
The spot was named after executive chef  Jupiter's great-grandmother Ina Mae. Food options include Jupiter's seafood po' boys, a seafood tower and signature desserts. Scratch-off Lottery tickets and souvenirs will also be for sale.
Domitrovich said the vision for the new concept came after several trips to New Orleans with Jupiter, who was born and raised in the "Crescent City."
"During our visits, the charming mom-and-pop joints, dive bars and corner stores always resonated with me," Domitrovich said in a prepared statement. "No one ever apologized for who they were and why they were having a good time. Our trips always left us feeling invigorated. … This is the experience we want to bring to our guests; stop by our corner store, drink a little too much, enjoy our food, and get a feel for New Orleans the way we did."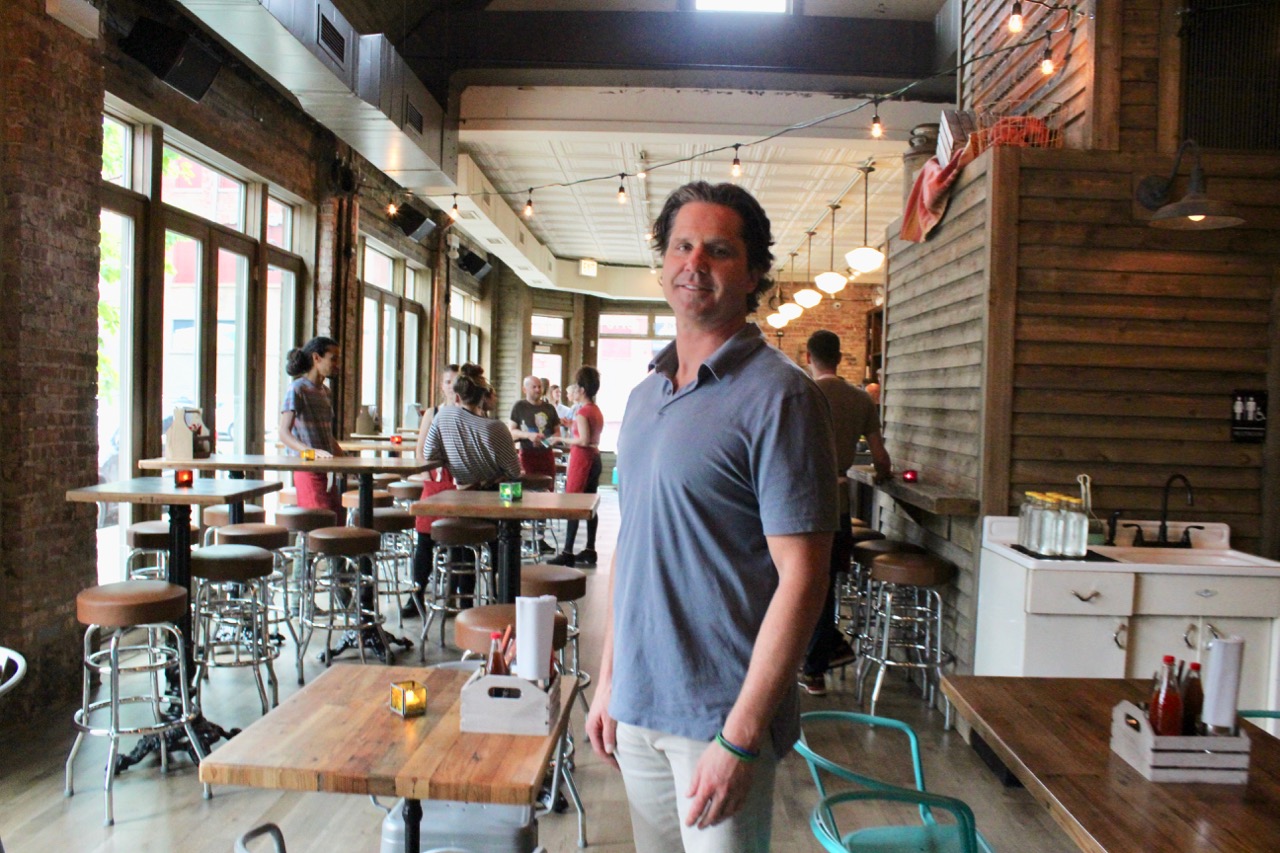 Jupiter, who is also the executive chef at Noble Square's Frontier, said Ina Mae's concept and food is largely inspired by his family's recipes but "reinvented to fit the space and neighborhood."
"It's rustic, exciting, and something you might not expect to come out of a corner tavern," Jupiter said. "I have always wanted to open a New Orleans-inspired concept and Ina Mae, named after my great grandmother, pays homage to my background and the biggest influences in my culinary career."

Promising one of the best cocktail programs in Wicker Park, along with "food made from the soul," Jupiter predicts "Ina Mae is definitely going to surprise our guests."
Menu highlights include a "Po' man's seafood tower" with shrimp, oysters, catfish and crawfish, plates of fried chicken, gumbo and a fresh catch of the day (boiled or fried shrimp, clams, crawfish, mussels) sold by the half pound.
Desserts include pineapple and coconut bread pudding soaked in rum, powdered sugar beignets and a nine-layer chocolate cake with pickled strawberries.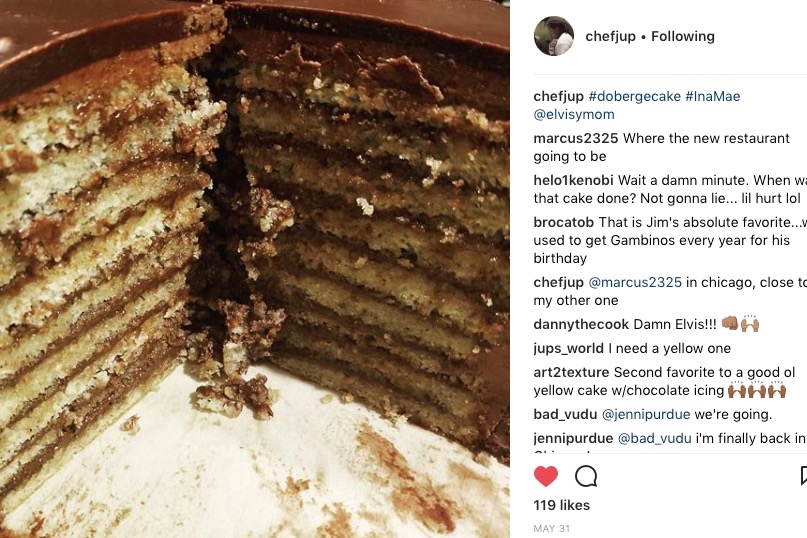 Since New Orleans is considered to be the birthplace of cocktails, Ina Mae's cocktail program will focuses on preserving classic recipes rather than inventing new ones. Additionally, Ina Mae's bartenders will prepare trickier cocktails like crystal clear "True Blue Daiquiris" and the labor-intensive Romo's Gin Fizz, which requires at least 10 minutes of shaking ("but hey, that's what makes it authentic," Jupiter says).
As an added summertime perk and for neighborhood folks on the go, Ina Mae's will offer a Sno-Ball menu through one of their to-go windows.
Jupiter said traditional New Orleans Sno-Balls are made with finely shaved "delicate, fluffy" ice and are not to be confused with the crunch ice in Snow Cones. Ina Mae's Sno-Ball menu will include classic flavors like strawberry and blue-raspberry, along with Georgia cream, wedding cake and sour apple and grape.
A Wicker Park watering hole since 1950, Beachwood Inn closed in June 2015.