GOLD COAST — Amidst a sea of condominiums, apartment buildings, parking lots and businesses stands a 108-year-old cathedral. Proceeds from an upcoming Gold Coast festival aims to preserve it.
The Gold Coast Greek Fest, a three-day festival featuring Greek food and entertainment, kicks off Friday at the Annunciation Cathedral of Chicago, 1017 N. LaSalle Blvd. Proceeds from the festival will go toward the church's religious education programs, the church's ministries and day-to-day operations as well as maintenance for the exterior of the historic structure.
The festival will feature Greek dishes including gyros, souvlaki, kabobs, spanakopita, tzatziki and loukoumades along with wine, coffee, beer from Lagunitas Brewery and other refreshments. Kostas Kastanis, a Louisville-based Greek band, will also play live music during the event.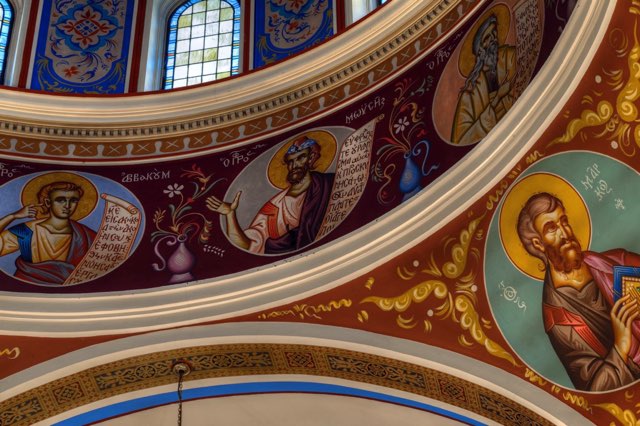 "We rebranded it a couple years ago and made it the Gold Coast Greek Fest, because we really want to be a part of the community and have been part of the community since 1910," said Dean Alonistiotis, chair of the Gold Coast Greek Fest. "We want to welcome everybody, not just to the food and the heritage, but also the church is open [during the festival] for anyone to walk in."
The proceeds from this year's festival will, in part, go toward tuckpointing and masonry work for the exterior of the church, but previous festivals have funded updates to the church's classrooms, staircase, exterior railings and other necessary updates, said Father Stamatios G. Sfikas, cathedral dean of Annunciation Cathedral of Chicago.
The Annunciation Cathedral of Chicago was originally founded 126 years ago in 1892. The parcel of the land where the church currently stands was purchased from the estate of Dr. Edward Charles Henrotin for $18,000 in 1909 and the church was completed in 1910 for $100,000, according to the church's website.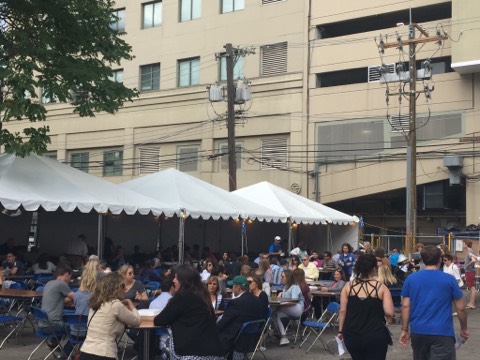 Though the church is hosting the festival, the event is open to the public and no donation is required to attend, Sfikas said. Aside from raising funds to keep the church going, the event is meant to bring the community together, introducing newcomers to the church's efforts and continue to its broader philanthropic efforts.
"The Cathedral hosts a twice-a-month feed the hungry ministry," Sfikas said. "It's hosted by the ministry but other Greek Orthodox Churches come out, but the Cathedral is the venue. Whatever is raised at the festival, it allows us to come out and offer back to the community at large and also to our community itself."
More photos from the festival and the cathedral: