EDGEWATER — Three-and-a-half years after first opening on Granville Avenue, popular Edgewater spot Revival Social Club is closing its doors.
According to sign posted on the restaurant's front door at 1133 W. Granville Ave., the upscale neighborhood diner will close for good Saturday.
"It is always sad to say goodbye to something that has meant so much to you," the note reads. "Thank you to all our loyal regulars and invaluable staff who have supported us and have given us so many memories that we will cherish forever."
No reason was given for the restaurant's sudden closure, however, the announcement noted the closure will "make way for a new restaurant concept under new ownership."
Revival owner Alan Stoll did not immediately return a request for comment.
Real estate broker Tim Rasmussen, who is working with Revival to sell the business, said while no official contract has yet been signed, the business has received interest and a potential buyer is currently negotiating. 
In the meantime, Revival plans to go out with a goodbye celebration and half-off specials.
On Thursday, customers can get $5 house cocktails and Milagro margaritas, Friday will offer half-off top-shelf booze, and Saturday will bring a variety of "close-out" specials at a 50 percent discount. At 6 p.m. Friday and Saturday, the restaurant is encouraging the public to join them for a few final hoorahs.
Revival opened in November 2014 after replacing m. henrietta. Previously, the spot belonged to beloved neighborhood breakfast diner Standee's for more than 60 years.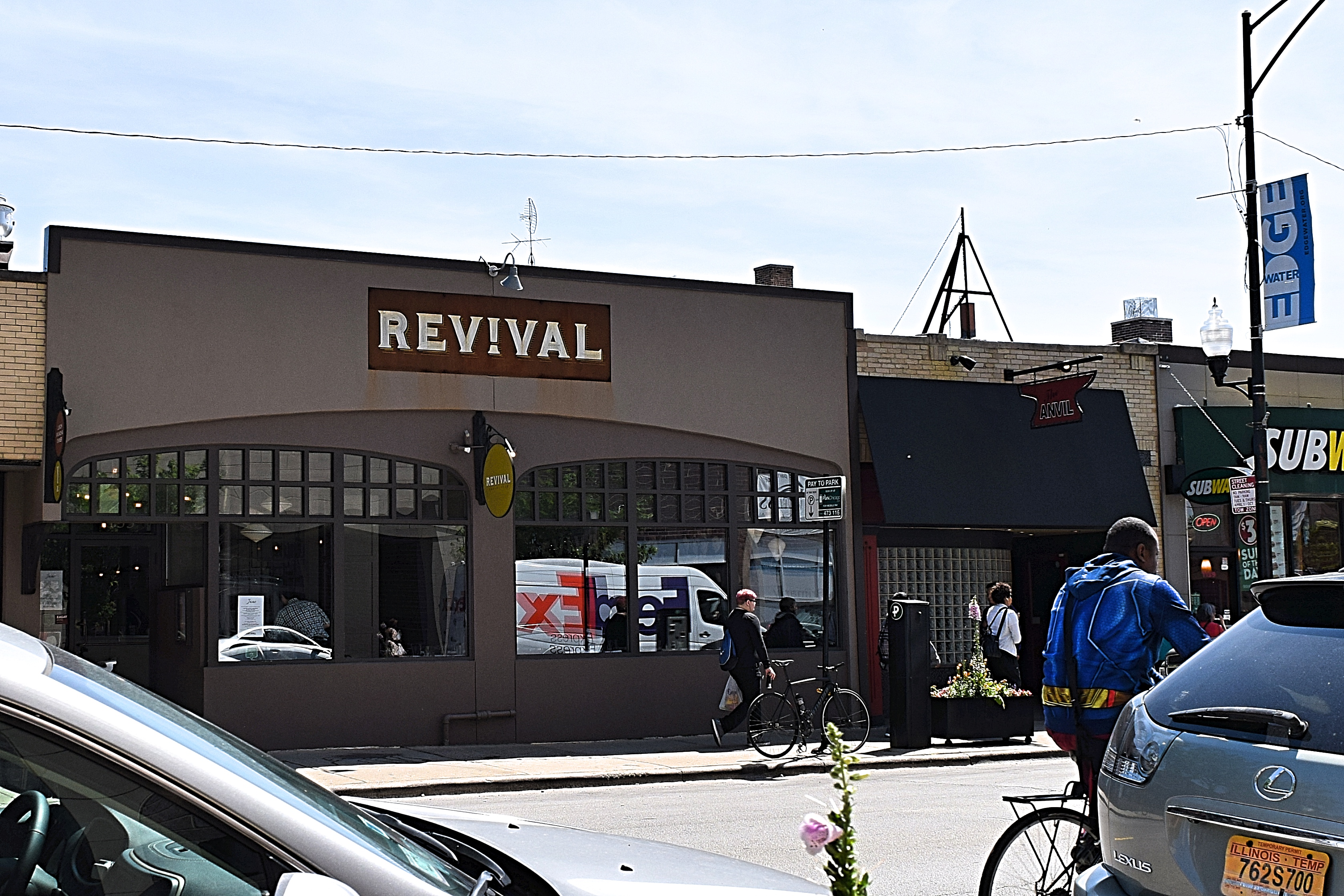 The closure will be one of many new changes coming to Granville.
In May, Ald. Harry Osterman (48th) held a ribbon cutting next door at 1127 W. Granville Ave. for a new four-story building dubbed The Cochran, which will serve as a new home for the Chicago Mosaic School, as well as contain 10 apartments in the upper floors. That property previously housed Blue Buddha Boutique before it closed and AVP Jewelry before it moved. 
In November, Gallery 1070, a neighborhood art gallery, meeting space and event space opened at 1070 W. Granville Ave.