BRONZEVILLE — Chants of "Stop and listen! Our girls are missing!" rang through the historic Bronzeville community this week as dozens of marched down King Drive to draw attention to the unsolved disappearances and killings of black women and girls.

The multigenerational group was spearheaded by Aziya Roberts, 13, a youth leader with Kenwood-Oakland Community Organization (KOCO). She organized the march after reports of missing black women and girls circulated on social media.
"What I expected to get from this march? Solutions," she said at the rally prior to the march. "I want black girls to get together to protect ourselves and each other. All we have is each other and this is the time to start being there for one another."
Recent reports of missing black women have made headlines citywide. In the West Side neighborhoods of North Lawndale and East Garfield Park, six women and girls were all recently reported missing.
Though four have been located, according to police, Shantieya Smith, 26 and Sadaria Davis, 15, were both found dead.
Police said they were investigating both deaths. 
The online outrage over missing or slain black women became so widespread, police made the unusual move of holding a press conference to reassure West Siders that the cases of four missing and two murdered women were not connected.
But that doesn't comfort Aziya, who led the march, or her mother Tricey Robinson.
"He doesn't have evidence that they weren't linked," Robinson said of Police Supt. Eddie Johnson. 
Aziya, her mother and those who marched alongside them this week said there is a bias in both media coverage and the investigative process when it comes to black women and girls compared to missing or slain white women.
"That's what the whole march was about," Robinson said. "Black women coming up missing in Chicago then being found raped, slain, or not found at all. The whole march is about us and what we are going through and no one is helping us."
Nationally, black Americans are reported missing at a rate higher than white Americans, according to FBI National Crime data. Though they make up only about 13 percent of the population, 34 percent of missing persons cases involved black women and men, Mic reported. 
Woodlawn resident Daisy Hayes, 65, has been reported missing since Mother's Day.
The march traveled with a Chicago Police escort south from the intersection of 35th & King Drive to 51st & King Drive, where it turned east before concluding in Washington Park. Marchers then had a picnic where they shared hot dogs, burgers and chips near Walter H. Dyett High School for the Arts, 555 E. 51st St.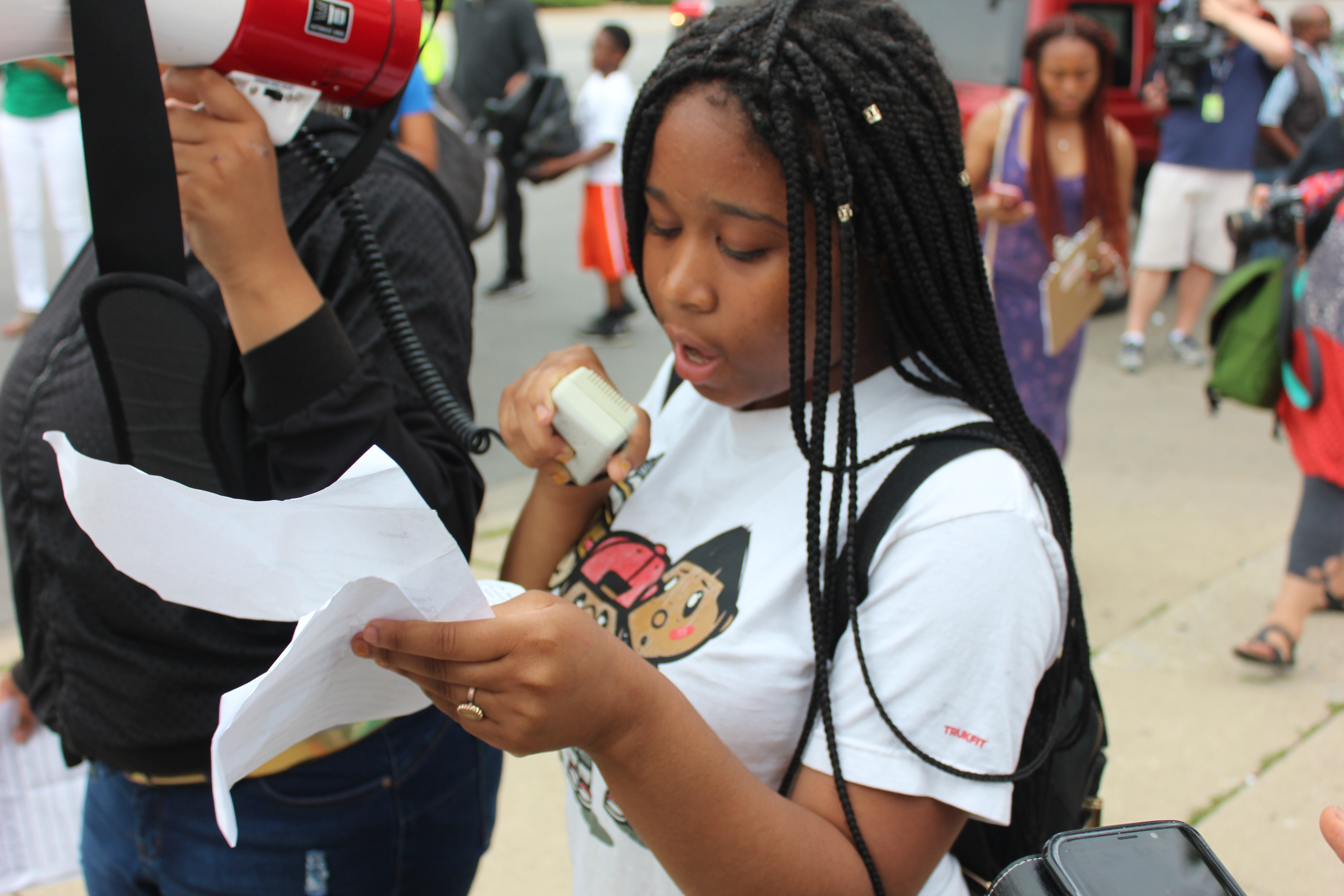 Aziya said she felt supported and respected during the march. This is not the last time she will march to bring awareness to this cause, she said. 

"I'm a young girl myself so I wanted to make a change and do something different," the Aziya said. "I wanted to stand up and bring all of our black sisters and brothers together."

Leading up to the event she admitted to feeling discouraged when her social media posts about the march did receive the attention she was anticipating.

"I felt like I couldn't do it but then it was people from KOCO, my family, my friends that told me 'you can do this,'" she said. "You have to believe in yourself in order to believe in everyone else and that's what I did."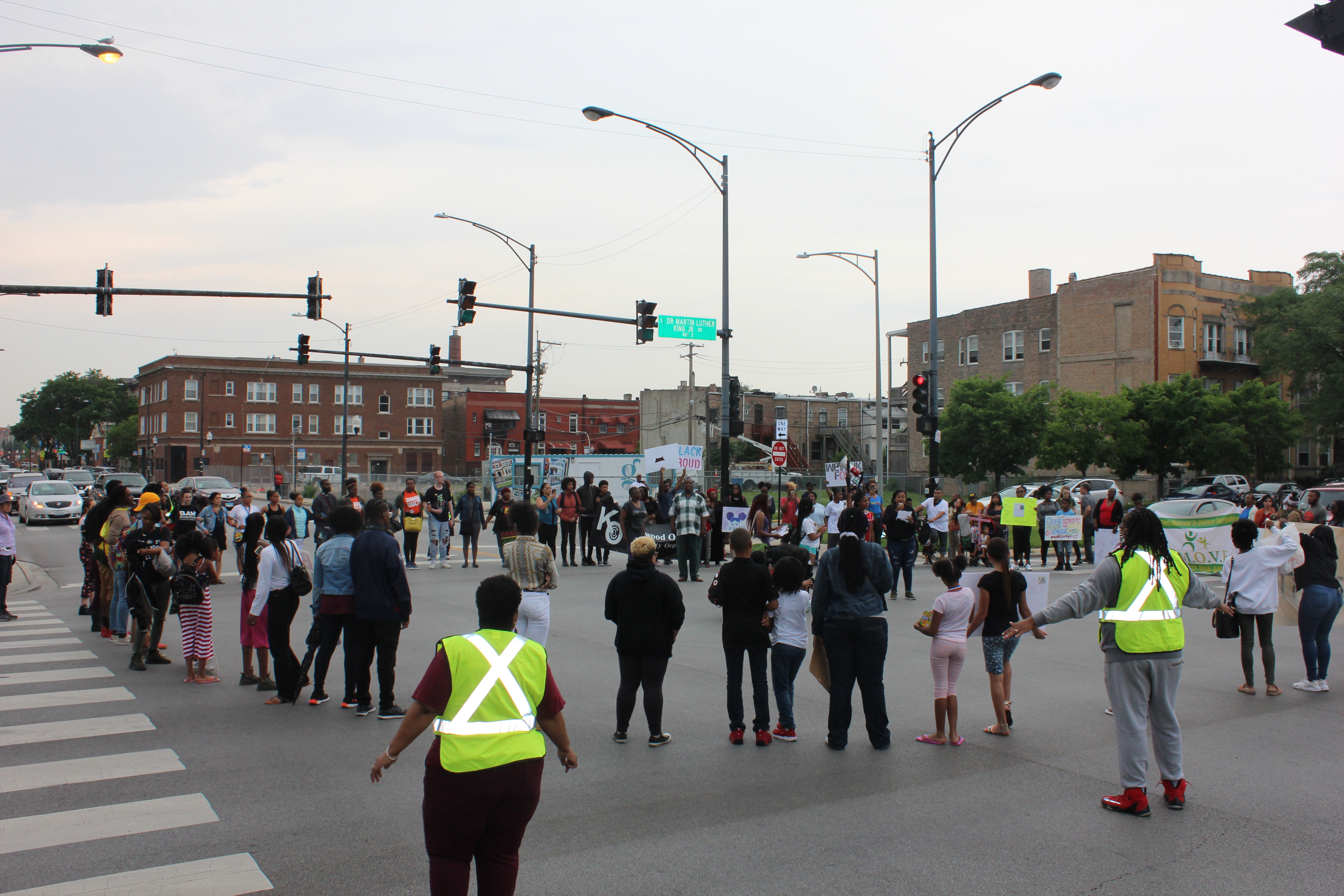 She credited several adults for their help, including her mother, who was filled with pride following the march.

"I thought she was going to be shy but she came completely out of her shell and did everything I expected her to do," Robinson said. "She's always been passionate about black, period. Anything to do with us she's been passionate about it. She came out to support all the black girls that are missing and slain in Chicago."
Robinson said that her daughter's mission is to get people to start paying attention when black women and girls go missing or turn up dead.
"It's a tragedy and there's nothing being done about it," Robinson said. "We will continue to fight and come together and find solutions and make sure we protect ourselves because we are not going to depend on Chicago to protect us anymore."

If you have any information about any missing person contact Chicago Police at CPDTip.org.