RAVENSWOOD — The building that used to house a Ravenswood antique shop could soon be transformed into a condo complex with a restaurant or brewery attached.
Developers plan to build 12 condominium units and ground floor retail in the old Evanstonia Antiques and Restoration building, 4555 N. Ravenswood Ave., according to Ald. Ameya Pawar's 47th Ward website. A zoning change to allow for the new use was approved at the city's Plan Commission Thursday.  
Under plans, each 1,200-1,300-square-foot condo unit will feature two-bedrooms and three parking spaces will be on site. 
The 4,900 square feet of retail space remaining on the ground floor could become a restaurant or microbrewery, according to the alderman's office.  The property is also less than 1,000 feet from the Ravenswood Metra station, qualifying it as a transit-oriented development.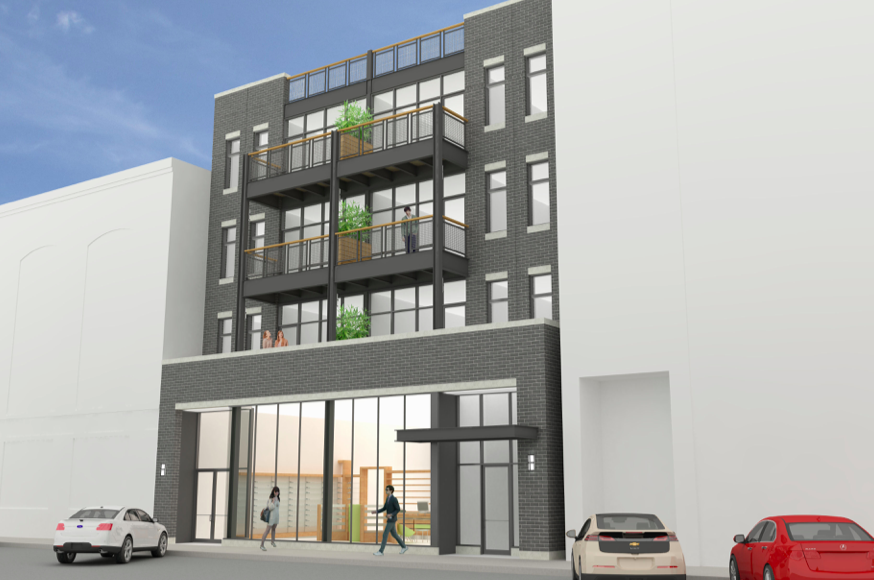 A man who answered the phone number listed on Evanstonia's Facebook page said the business had moved out of the 4555 N. Ravenswood Ave. space after the building was sold. The man, who declined to give his name, would not say where the business relocated and declined to answer questions about the new development. 

Harris Properties LLC bought the building in 2014 for $800,000, according to Cook County property records. The rezoning application lists Lee Harris/Harmony Management as the applicant and Jonathan Splitt Architects as the project's architect.

Jonathan Splitt Architects did not immediately respond to a request for comment.
This story is part of a collaboration between Block Club Chicago and The Daily Line.