BUCKTOWN— Excitement over the student-led banishing of a uniform policy at CPS' Drummond Montessori school was palpable at the Bucktown school Monday.
"We love no uniforms!" sixth grader Tremayne Russell said. 
Last week, members of the Local School Council voted 8-1 to repeal the uniform policy in favor of a new dress code after hearing a presentation from students, said the council's chairwoman Megan Judy.
Russell and five other Drummond students — Serena Coleman, Kamiya Vilella, Saul Garcia, Oliver Krzeczowski and Marcos Salas— were part of a "uniform committee" that convened at the school. For several weeks in the spring, they devoted their recess and lunch periods to researching uniform policies at other CPS Montessori and Level-1 plus schools and surveying students.
Some 83 percent of the school's 347 students said they would like to ditch the uniforms in favor of a dress code, according to Krzeczowski, a fourth grader.
Krzeczowski noted that many CPS schools do not have a uniform policy, nor do the other CPS Montessori schools, Oscar Mayer and Suder Elementary. Located at 1845 W. Cortland St., Drummond Montessori serves student in pre-Kindergarten through eighth grade.
Under Drummond's current uniform policy, students must wear a gray, white or navy top and khaki or dark blue pants. Those rules were enacted in 2013 after a different group of students tried to convince members of the Local School Council to overturn a then-stricter uniform policy requiring a white- or blue-collared shirt and dark blue pants.
While those students were unable to win over the Drummond LSC in 2013, they were able to strike a compromise: collared shirts were no longer mandatory and gray was added as a color option for tops.
Since the new dress code was announced in the school's newsletter last week by Drummond principal Erica Kittle, Judy said the reaction from the school community has varied.
"There are some folks who will miss it because it was useful in the morning for getting ready to get to school, and others are delighted to see it go away," Judy said.
Julieta Riesco, a teacher's assistant in early childhood education and an LSC member, cast the lone vote against repealing the policy.
On Monday, Riesco said, "I really enjoy that [my pre-K students]  have the white shirt and khakis, because on the one dress down day, the last Friday of every month, it's too distracting the day before, talking about what they will wear, and then on the Friday, it's distracting too."
Riesco, whose 3-year LSC term ends in July, said she supports the majority's decision but wants to see more guidelines when the new dress code gets enacted in the fall.
"They need to give us some kind of boundaries. I like what the kids said at the end of their presentation, about how the new dress code will be about keeping your [body] zone covered. I love that. I ask the 3-year-olds in my class, who have a nap time, to wear shorts under their skirts," Riesco said.
The new dress code is still being fine-tuned and will be formalized at the July LSC meeting, Kittle said. 
Krzeczowski and Russell said the forthcoming dress code will prohibit "anything too inappropriate" like short shorts, sagging pants and crop tops.
"There will be no list of genders, just a list of things no one can wear, so it's not gender specific like no hats on boys," Krzeczowski said. 
While CPS gives LSCs the authority to make decisions on uniform policy or dress codes, several members of the LSC previously told DNAinfo in 2013 that they did not want to make any decisions about uniforms or dress codes without input from a permanent principal.
Kittle was appointed interim principal in July of 2016 and officially became the contract principal at Drummond Montessori in February. 
In a written statement, Kittle said she's "extremely proud" of the work the students accomplished in advocating for the elimination of uniforms.
"I'm thankful for the members of our dedicated LSC for following the children and voting to transition from a uniform to a dress code. It's imperative, we as a school community, ensure our students have access to genuine and meaningful opportunities to work with each other and with teachers, parents and policymakers to impact the issues they find most pressing," Kittle wrote. "Civic engagement activities like this are critical for empowering our children."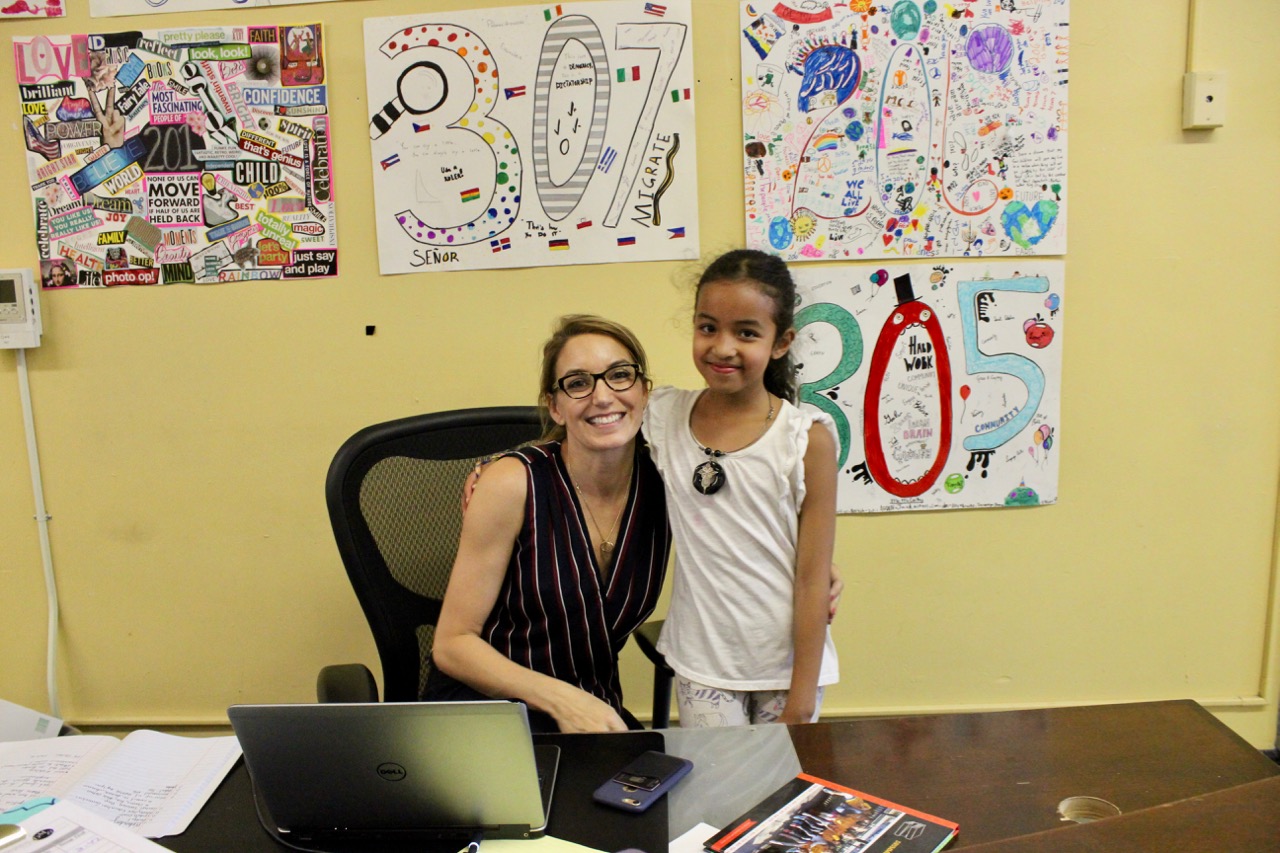 Jonathan Zielinksi, a fourth-sixth grade teacher who provided guidance to the uniform committee (as well as the preceding committee in 2013), said news of the uniform policy repeal rippled quickly through the school early last Tuesday. The students most involved in enacting the change were especially thrilled.
"They were so excited and so proud, you could see it in their eyes.  They had a new kind of swagger and sense of self that I don't think they possessed before," Zielinski said.
While waiting to pick up her two sons on Monday, Drummond parent Jenny Korotko said she supports the new dress code coming in the fall versus the more restrictive uniform policy.
"I think it's great. It matches the Montessori approach of following the child. I was there for the LSC meeting and the kids who presented did a great job advocating for the change," Korotko said.