WEST RIDGE — The building that will house West Ridge's new public library, as well as three stories of affordable housing for seniors, is beginning to take shape along Western Avenue in the Far North Side neighborhood.
Known as the Northtown Apartments and Northtown Branch Library, the mixed-use building is a collaboration between the Chicago Public Library, Chicago Housing Authority and developer Evergreen Real Estate Group, and is one of three of its kind across the city. Similar structures were selected for the Irving Park and Little Italy neighborhoods.
A building permit was issued for the project in late December for an estimated $23 million worth of work. About a month later, Mayor Rahm Emanuel joined Ald. Debra Silverstein (50th), CHA Chief Executive Officer Eugene Jones, CPL Commissioner Brian Bannon, Planning and Development Commissioner David Reifman and others for a groundbreaking ceremony at the site in the 6800 block of North Western Avenue, at the northwest corner of Pratt and Western.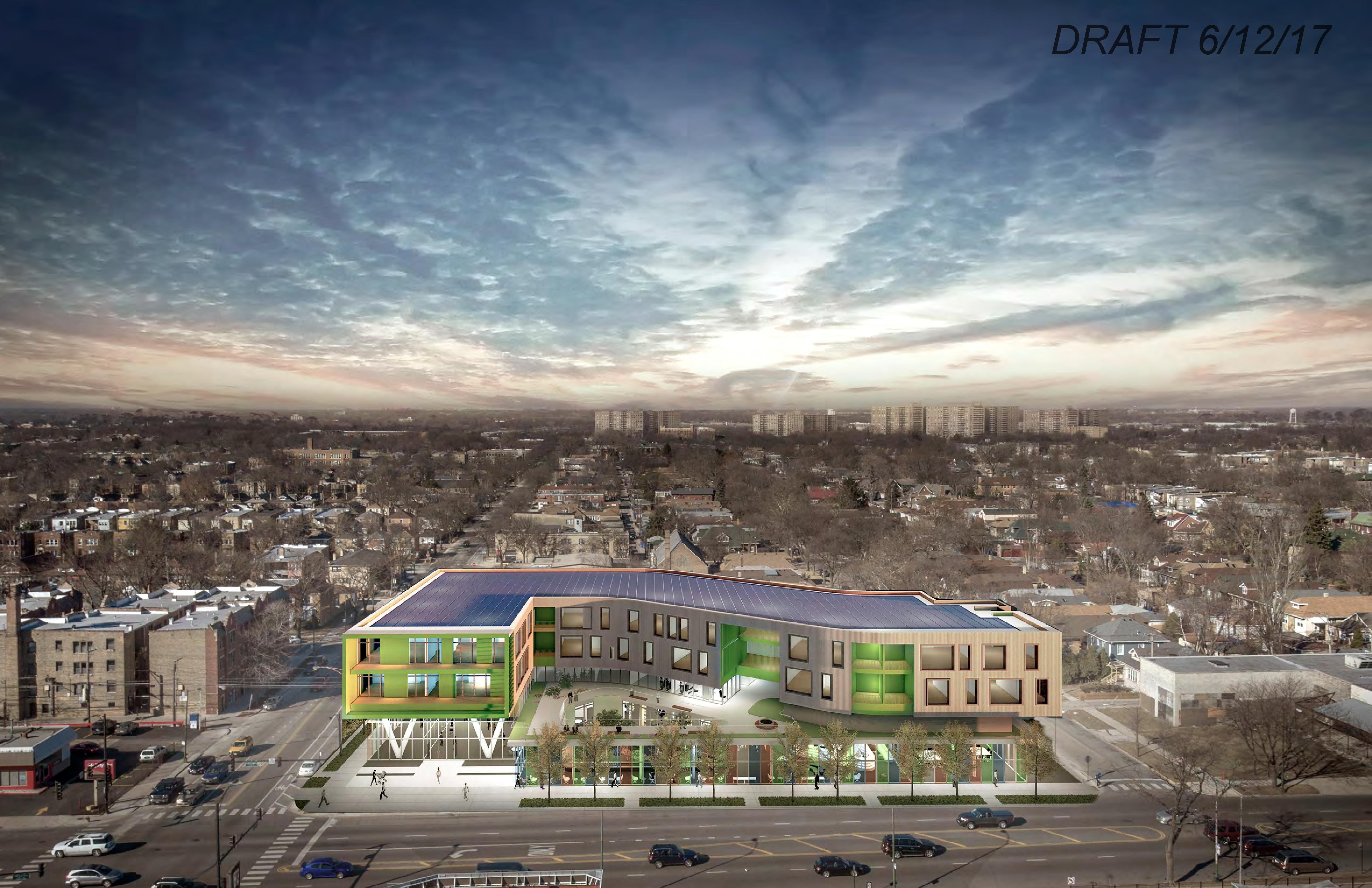 Now, six months later, the library and housing complex is well underway and beginning to come to life.
The building's unique shape, designed by architects at Perkins+Will, is becoming evident as construction contractors at Powers & Sons continue building out the frame.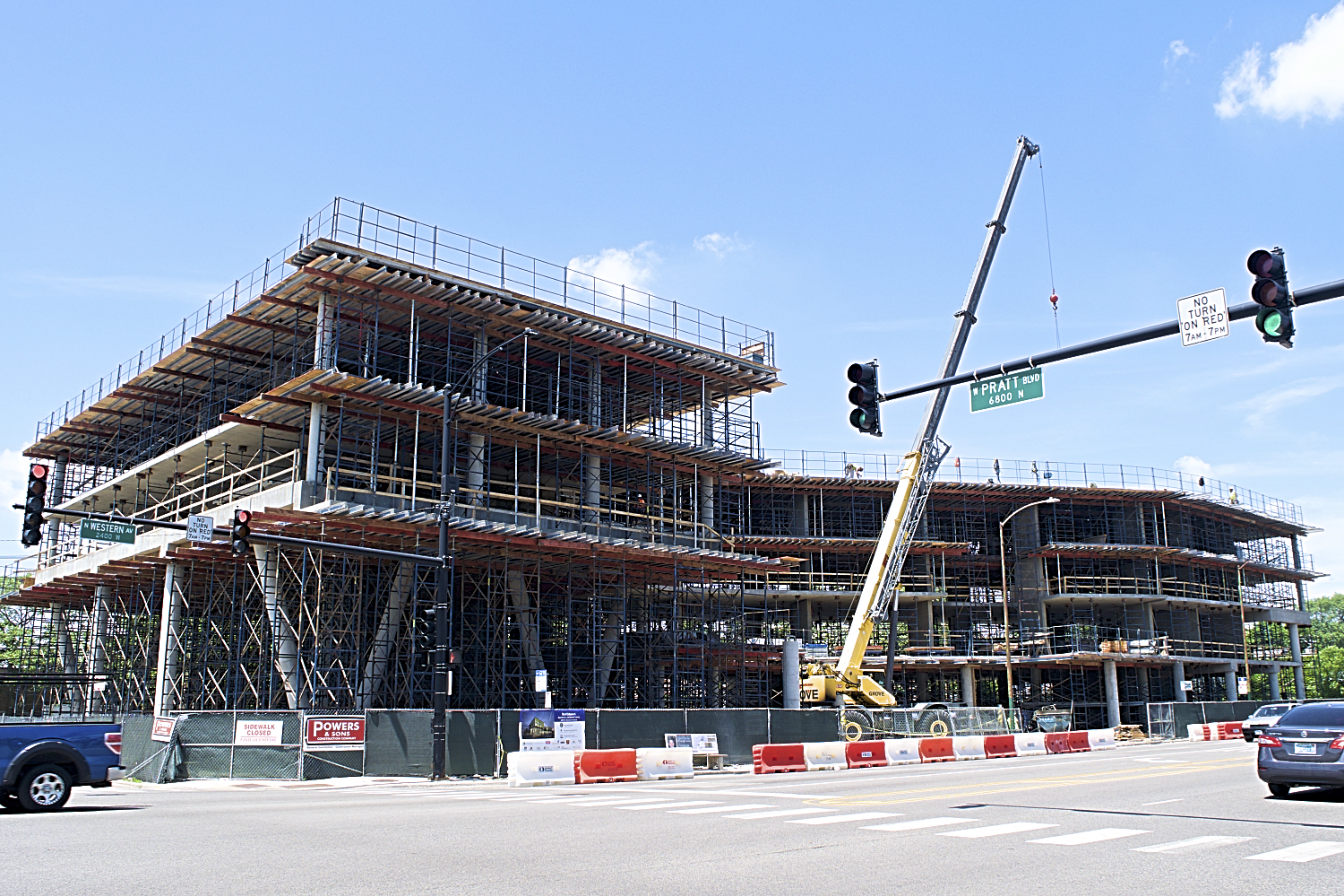 The first floor of the the state-of-the art facility will contain a 16,000-square-foot library which would accommodate a lobby, community areas, individual meeting and reading rooms, an early childhood area, space for school-age children, teen and media centers, areas for adults and green areas. The color scheme includes shades of orange, green, brown and aqua blue.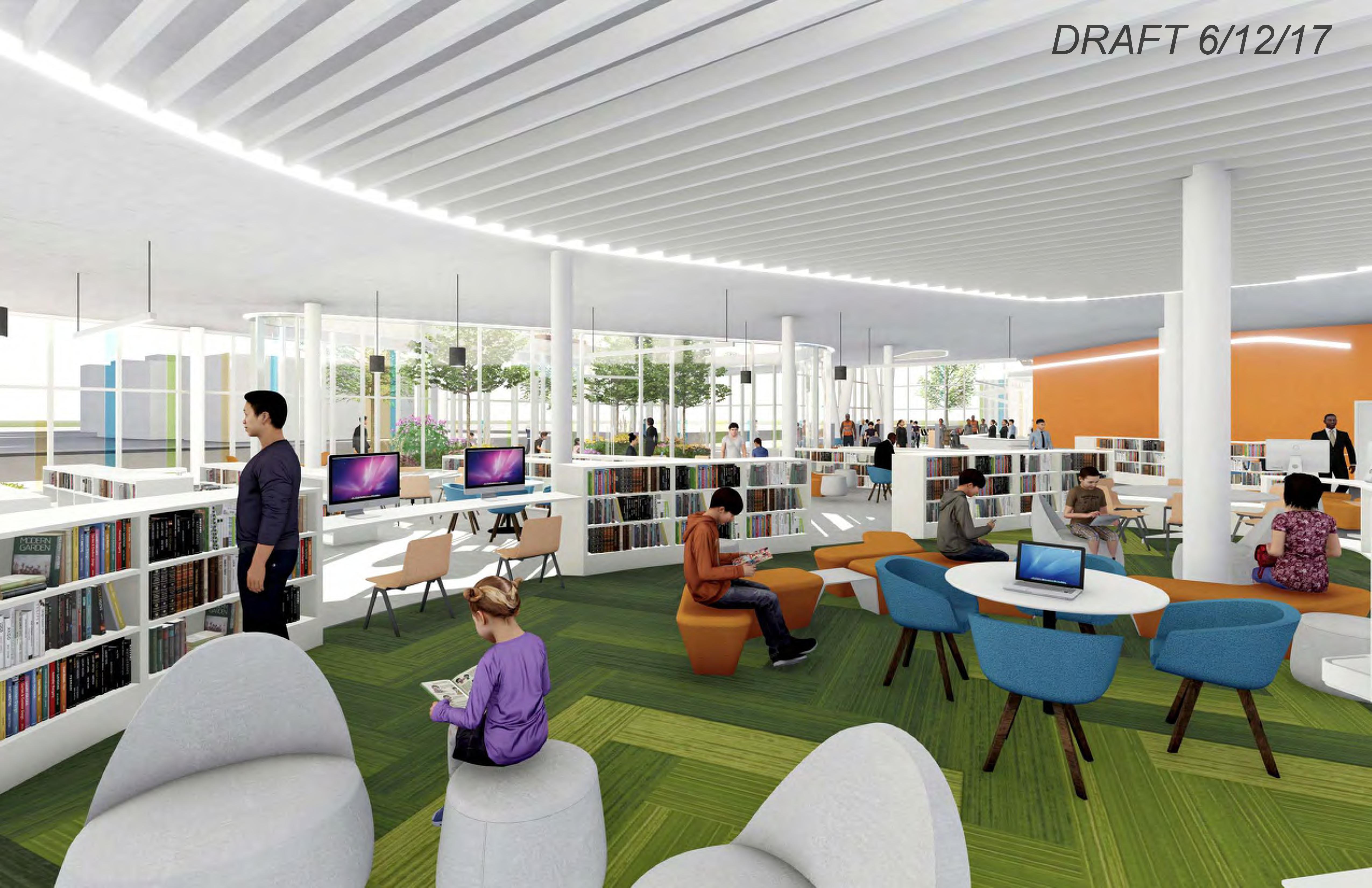 Library mural meeting
Residents will soon also get a chance to help provide inspiration for a large-scale mural slated for the library's lobby.
Artist Chris Silva was chosen to create the mural by the Chicago Department of Cultural Affairs and Special Events and plans to use multiple materials and mediums — like wood, signage, paint, tiles, found objects and more — to complete the project as a way to hearken to the neighborhood's diversity, the alderman said. Silva is a former West Ridge resident and who is planning to move back into the neighborhood soon, Silverstein said in a newsletter to residents.
Silverstein and Silva are holding a meeting at 6:30 p.m. Monday at Warren Park, 6601 N. Western Ave., to discuss the mural, as well as get input from residents about what facets of the neighborhood they love most. Meeting input could inspire the direction of the art piece.
Residents are asked to come equipped with stories, cherished memories, images, drawings and more to help create an informal mural during the meeting that Silva can draw upon when developing the final product at the new building, which is kitty-corner to the park.
The new library is replacing the current Northtown Branch Library at 6435 N. California Ave., which was built more than 50 years ago and has seen few renovations since.
Above the library will be 44 units of affordable housing for low-income seniors 62 or older across three floors managed by Evergreen Real Estate Group.
A parking lot behind the complex would offer approximately 40 spaces, and the building will contain a green roof.
Its completion is slated for the end of the year.