LOGAN SQUARE — A pair of volunteers for a Logan Square Girl Scout troop is being accused by parents of stealing $5,700 in cookie money, leaving the scouts' parents shaking their heads.
The volunteers aren't currently facing charges, but the case is under investigation by Girl Scouts of the Greater Chicago and Northwest Indiana. Block Club Chicago is not naming the volunteers because they have not been charged with a crime.
According to scout parents, the volunteers first cashed checks meant for the organization and then later reported the girls' cookie money stolen before disappearing.
Louisa Hoyt, whose 8-year-old daughter, Lilly, is in the troop, based at a Logan Square school, said she's troubled.
"When you do Girl Scouts, it's an ethical thing. You are going to basically teach truth and honestly and these girls earn badges [based on these values], yet you are going to go behind everyones' backs and steal? That is crazy," Hoyt said.
It all started a few months ago, when one volunteer stopped regularly showing up to the troop's meetings, according to Hoyt. She continued to email parents as if she were engaged, but didn't respond to any followup emails, Hoyt said.
At the end of March, that same volunteer emailed a troop specialist, saying the troop's cookie money had been stolen from their apartment. She provided a police report number to parents that Chicago Police later determined was a fake report number.
In an email that referenced the fake report, the troop volunteer said she kept the money in a Girl Scouts binder and it was later taken from her apartment.
"The report was called in to 311 when it was discovered missing and we were giving a 'tracking' number T18003215. We've requested an emailed copy and will forward to you ASAP," the email read. 
A Chicago police spokeswoman confirmed the report number does not check out. All reports this year start with JB and end with six numbers, she said.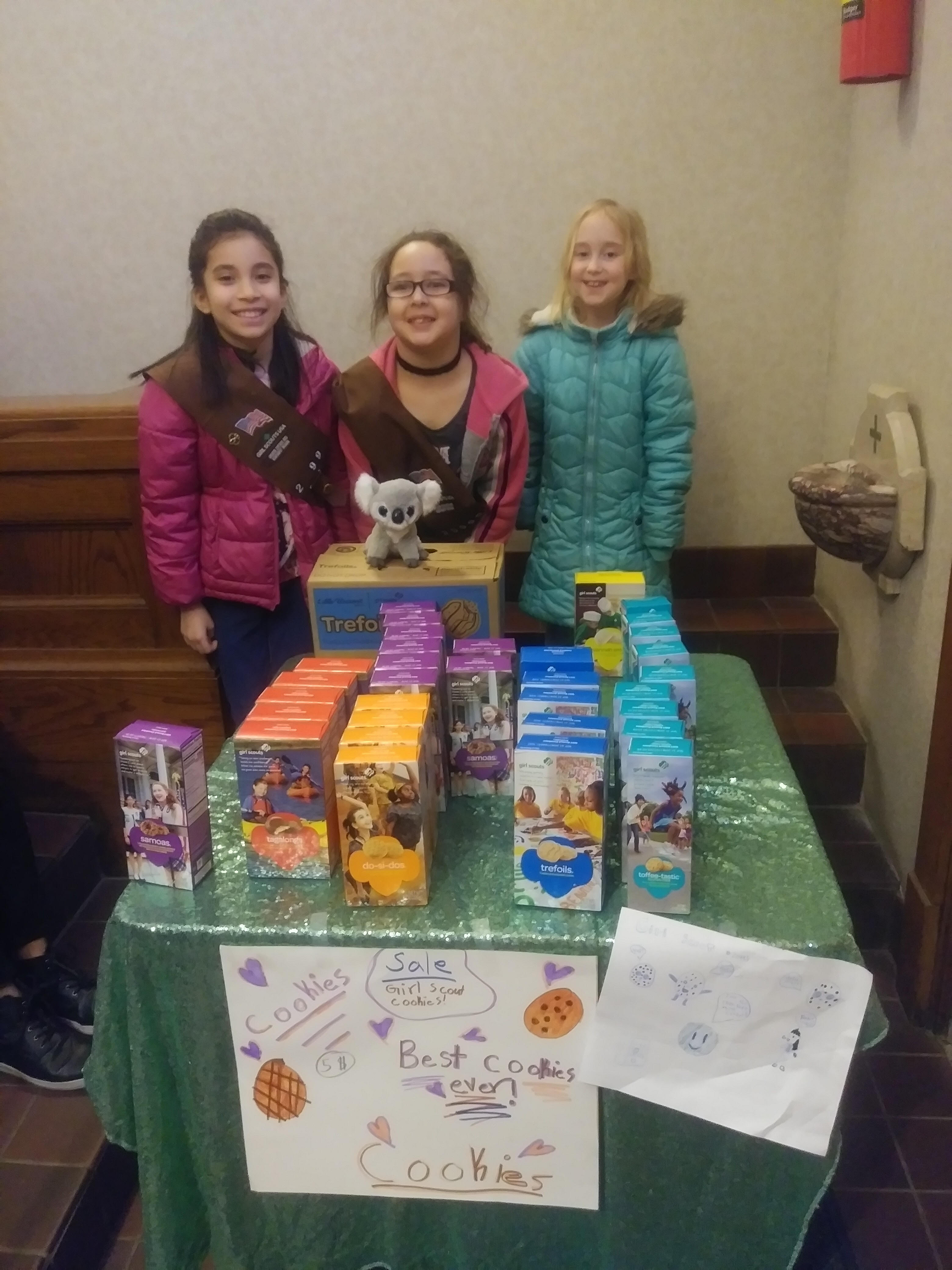 Meanwhile, Hoyt and other parents discovered through bank records that $30 checks they had made out to the Girl Scouts for crafts and other supplies never made it to the organization. Instead, the volunteers had cashed them in their names, forging the parents' signatures, Hoyt said. That was around the same time the volunteers completely cut off communication with parents.
The parents sought help from the Girl Scout officials, who told them the volunteer who had been keeping the cookie money had been deemed unable to handle money in a background check. Parents were never notified, however.
Another parent, AJ Conroy, called this lack of communication "the big issue."
"It seems like all of this could've been avoided if we had known [she] couldn't handle money," Conroy said.
In response, Julie Somogyi, vice president of member and mission engagement for Girl Scouts of Greater Chicago and Northwest Indiana, said what the parents perceive as a dangerous lack of transparency is actually respect for the volunteers' privacy.
"There are certain protocols. We have to gather information, we have to get the documentation and then we proceed with actions. A lot of it is done outside of the public view because we do respect that everyone has a right to their privacy," Somogyi said.
Fed up, Hoyt and other parents attempted to file a police report last week, but officers told them that only the Girl Scouts organization could do it. It's unclear if the organization has since filed a report, as Somogyi declined to comment on the specifics. However, she did confirm an "active investigation" is underway.
"We are committed to creating environments where girls thrive, and anytime there's a situation that shows us there's a way to improve something, we're going to be active in that," Somogyi said.
"When it involves legal issues and privacy issues, we are going to proceed appropriately … While we can't discuss every detail, we can assure people we are taking this very seriously," she added.
Typically, a Girl Scouts troop will receive a portion of their cookie sales profits to support troop activities, and the greater Girl Scouts of Chicago and Northwest Indiana organization retains the rest. After the money went missing, the organization paid the Logan Square troop $1,000 and gave the girls free White Sox tickets, according to parents.
Girl Scouts of Greater Chicago and Northwest Indiana oversees about 5,000 troops with roughly 20,000 troop volunteers, according to Somogyi. Right now, the organization is investigating two cases of misconduct, including the Logan Square one, she said. While she declined to provide specifics, she said the second incident is "somewhat [related to] the same topic."
Disappointment in the organization aside, Conroy said her eight-year-old daughter and her friends were ripped off — and it's hard to stomach.
"It's not quite at the level of stealing from a church's poor box, but it's kind of like that," Conroy said. "This is not the kind of money you steal."