SOUTH SHORE — For the second consecutive year, Coles Elementary held an outdoor field day to celebrate a successful school year as summer vacation draws near.

The culminating event of the school year included festivities such as a bounce house,  face painting, a three-story high obstacle course with adjoining slide, bubble machine, train rides, ponies, free snacks and more. Because of the the extreme heat, multiple water and juice stations were made available for everyone.
Coles principal Charlie McSpadden, an alumnus of Coles, said he earmarked funds from the school's budget to make the field day possible. He said one of the motivations for the day of fun was to reward the students for their collective performance on state standardized tests. The kids weren't the only ones being recognized as the day doubled as staff appreciation day, he said.

"This is my second year here so each year I try to make it bigger and better," he said. "I think it's important the kids learn: You work hard, you play hard. This is a safe environment, and so we want to keep it safe for them and give them fun things to do like you would a family. This school is a family."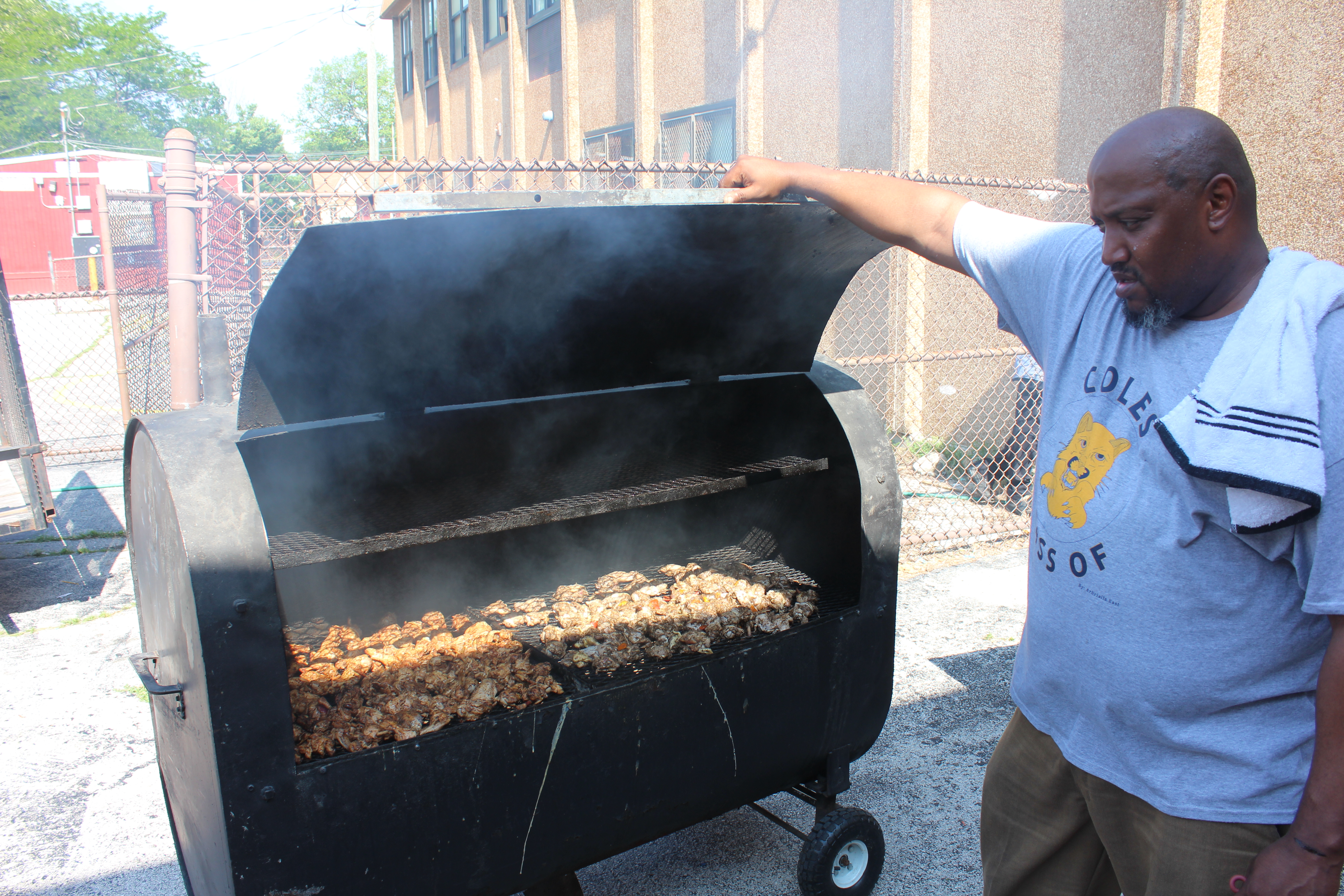 School is officially out for McSpadden's students on June 20 because they have a snow day they need to make up. He said the day after the field day, the school will have an awards assembly and kindergarten graduation. Although 8th grade graduation already took place on June 15, those students were still encouraged to participate in the fun.

Alicia Brown, a math teacher at Coles for 10 years, called the day "wonderful." She said despite the heat she will enjoy the fun to the best of her ability.

"[Today] means they can exert some energy outside and have a great day," she said.
Adult volunteers were a big part of making the field day a success. South Shore resident Gaibrial East, a regular volunteer who has a daughter at Coles, was on the team making and bagging popcorn for the kids.

"I enjoy popping the popcorn for the kids and just knowing the excitement knowing that they are expecting something," she said.