ROGERS PARK — The clock is ticking for two longtime LGBT businesses in Rogers Park — The Jackhammer Complex and Leather64TEN — whose owners say they "may face imminent eviction" after a new owner took over and foreclosed on the building where their businesses are.

Now, they're working with a local real estate agent and calling on the public's help to identify a new investor who can swoop in to save the day in 30 days or less.

"June is best known as a time to show pride in our LGBTQ Community, but this year brings a cloud of uncertainty as local well established businesses Jackhammer Complex, Leather64TEN and multiple tenants are told they may face imminent eviction," Jackhammer owner Jimmy Keup and Eric Kugelman and Michael Syrjanen of Leather64TEN wrote in a statement for their new "Save The Jackhammer Complex" website.
"We need your help to find a buyer that will allow us to continue our legacy."
Keup has operated the bar The Jackhammer Complex at 6406 N. Clark St. for over 18 years. Kugelman has owned his retail shop Leather64TEN next door at 6410 N. Clark St. for 13 years, serving as a well-known Far North Side LGBT destination outside the typical Boystown area. During the Pride Month of June, the building is known for its giant rainbow flag display.

Above the first floor commercial storefronts are five two-bedroom apartments, one three-bedroom apartment and a five-bedroom owner's penthouse.

Though their businesses have been successful, the pair say the building where they're located has been through hard times. "Crushed by the debt of overbuilding, poor rental management and vacancies," the bank began the foreclosure process, they said.

However, when new owners took over the property and successfully finished the foreclosure, they also flexed their power under Illinois law to terminate the remaining existing commercial leases. They could not be immediately reached for comment.

To Keup and Kugelman it means they, and other tenants in the building, are in need of "immediate rescue" — and they're hoping an angel investor will save them.

While Leather64TEN could theoretically move to a new location, Jackhammer's 5 a.m. license could not be transferred to a new space, they sad.

"Once the Jackhammer Complex is gone, it will be gone forever," they said.

They have been working with real estate broker Laura Rahilly, from Rahilly and Associates with Coldwell Banker, who was retained by the management company hired by the new owners.

Fortunately for Keup and Kugelman, Rahilly recognized the role the businesses play in the community.

She's hoping the building's "extensive" renovations, including new plumbing, electrical, a new roof, kitchens, baths and HVAC systems serve as motivation for a new buyer.

"I am confident that someone will see the value of preserving these businesses while acquiring a great building & investment opportunity," Rahilly said in the statement.

The campaign to "Save The Jackhammer Complex" and other neighboring business is so far gaining support from the public. An online petition seeking 1,000 backers has reached nearly 650 in the last several days.

"We implore to our community to help us in this our time of need to show your support and help us continue the legacy of the Jackhammer/Leather64TEN Complex," they said. "We have a small window of time to help the holding company secure a buyer that wishes to help us in our continued success and shares our passion for the community."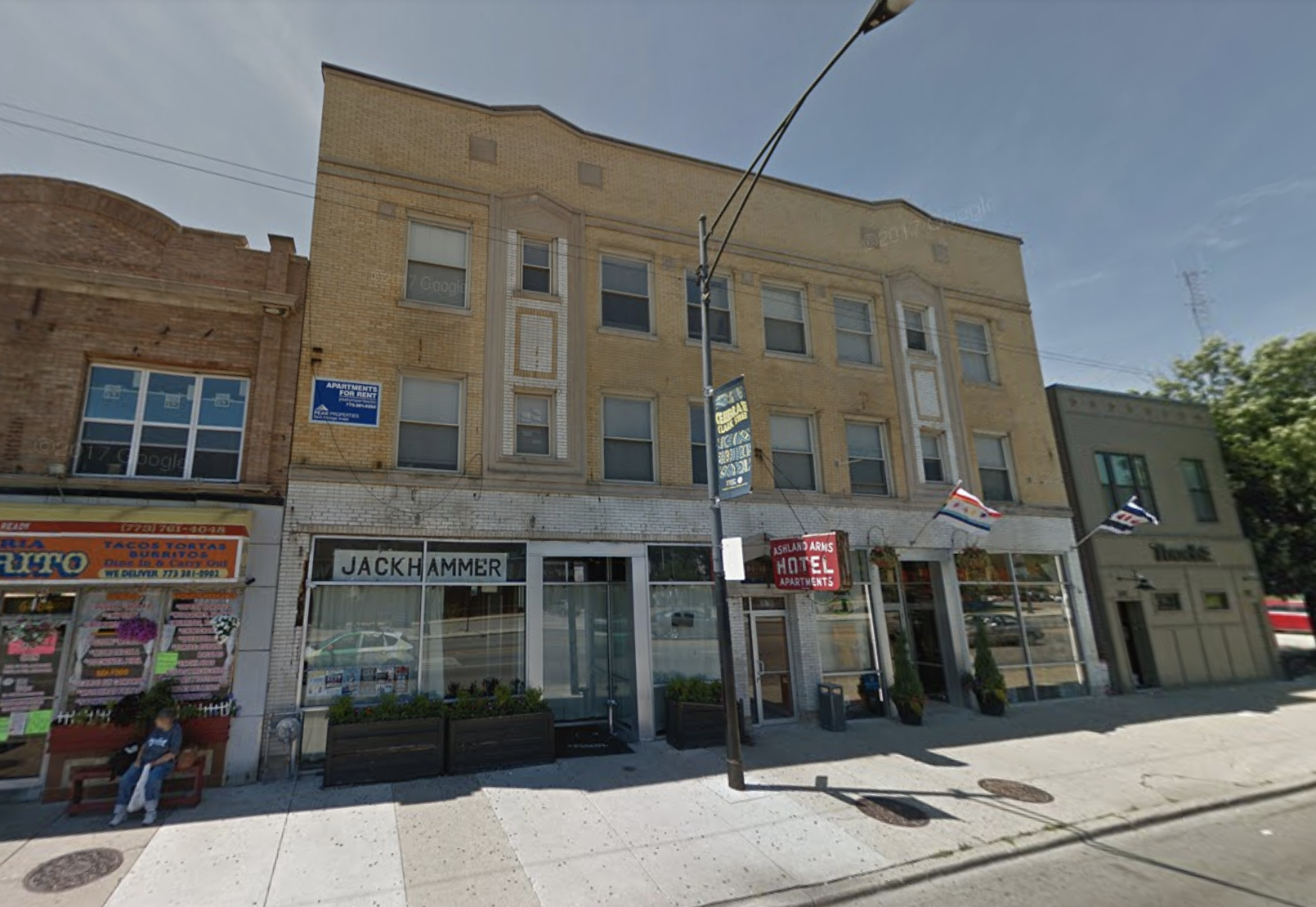 Rahilly said she's already received a handful of calls from interested buyers, mostly from the Chicago area, but some from outside the area as well. She's "absolutely confident" the building will find a buyer, she said. Her focus now is to find the "right" one. 

"Understanding now what the property is with the history, we're trying to find somebody who wants to maintain the businesses within the real estate and not just kick them out," she said. "I'm confident that someone will be able to do this. I'm not worried about it, I think ultimately it's just about finding the right investor … who sees the legacy and value that the Jackhammer [and] Leather64TEN provide the LGBTQ community."
"There's a huge following for these two businesses, and I just hope that it doesn't go away. I don't think it will."