LOGAN SQUARE  —  There's nothing that says Logan Square more than the Illinois Centennial Monument, a nearly century-old, 68-foot-tall sculpted column standing proudly in the heart of the neighborhood.
Some argue the sheer size of the monument, visible through the trees in any direction, is its defining characteristic, for which we have Lincoln Memorial architect Henry Bacon to thank. But Bacon is not the only talent behind the neighborhood's most important landmark.
Look a bit closer and prepare to be dazzled by the work of Evelyn Beatrice Longman. The accomplished sculptor is not only responsible for the carved figures along the base, but also for the eagle perched atop the column, according to local historians. Longman went on to become the first woman to make a career of creating large-scale public sculptures  — no small feat in the early 1900s.
"In that time period, to have a woman on board, you knew she was very special," said Ward Miller, executive director for Preservation Chicago.
That got us thinking: What other women helped build Logan Square?
Across generations, a talented group of women have made a lasting impact on the neighborhood, in male-dominated fields no less. They would probably be thrilled to see how many woman-owned businesses, female artists and community leaders now call Logan Square home.
Pao Chi-Chang
The Logan Square Blue Line station has seen better days. Thanks to decades of heavy use and typical Chicago weather, today's station is known for its leaky ceiling, crumbling walls and cavernous feel. But when it was built in the late 1960s, the station was considered an architectural marvel, according to Miller.
"When it came time to design, those train stations at Logan Square and Belmont and other stations in the middle of the Expressway, they produced these wonderful Mies van der Rohe canopies — canopies that were meant to be glass boxes … pure white, very airy and lots of glass," Miller said.
A design team led by Myron Goldsmith at the famous architecture firm Skidmore, Owings & Merrill, or SOM, is responsible for the modern design. But it was Pao Chi-Chang, an architect said to have worked closely with van der Roe, who was so passionate about the project that she lost her job trying to maintain its integrity, according to Miller.
The preservationist said Chi-Chang is the one who came up with the canopy design with all of the glass and white details. The rest of the team deemed her design too expensive, so they made cost-cutting changes. Convinced those changes would diminish the quality of the design, Chi-Chang snuck into the office one weekend and changed all of the details back, according to Miller. The team went into production without noticing the switch, but eventually fired Chi-Chang once they found out what she had done.
"She impaled herself for architecture's sake," Miller said. "If it cost a little bit more, in her mind's eye, that wasn't as important as having a pristine building along these transportation lines that would last several lifetimes, if not more."
Last it would, but perhaps not as gracefully as Chi-Chang had hoped. The canopy has been painted blue and the glass and steel pavilions have been replaced with plexi-glass. Those changes, coupled with harsh lighting overhead, makes the Logan Square Blue Line feel especially outdated.
But Miller said it wouldn't take much to bring Chi-Chang's bold vision back to life: "If you were to go back to the pure white paint, crystal clear glass, they would look like brand new stations, straight out of the vain of IIT and Mies van der Roe, one of the world's most recognized architects of the 20th century."
Miller's story about Chi-Chang changing the drawings back could not be confirmed by Skidmore, Owings & Merrill. The firm did not respond to multiple requests for comment.
Sarah Smalley-Kimbell
Much has been written about Martin Kimbell, the earliest settler of Logan Square, first arriving in 1836. But unbeknownst to many, his wife, Sarah Smalley-Kimbell, also played an important role in shaping the area that would become Logan Square.
Martin Kimbell built his 160-acre farm where Diversey, Milwaukee and Kimball avenues intersect today, establishing what was then called Jefferson Township. He is credited for opening the first schools in the area, drilling the first well and deeding Wrightwood Avenue west of Kimball Avenue, among other things.
But he had some help.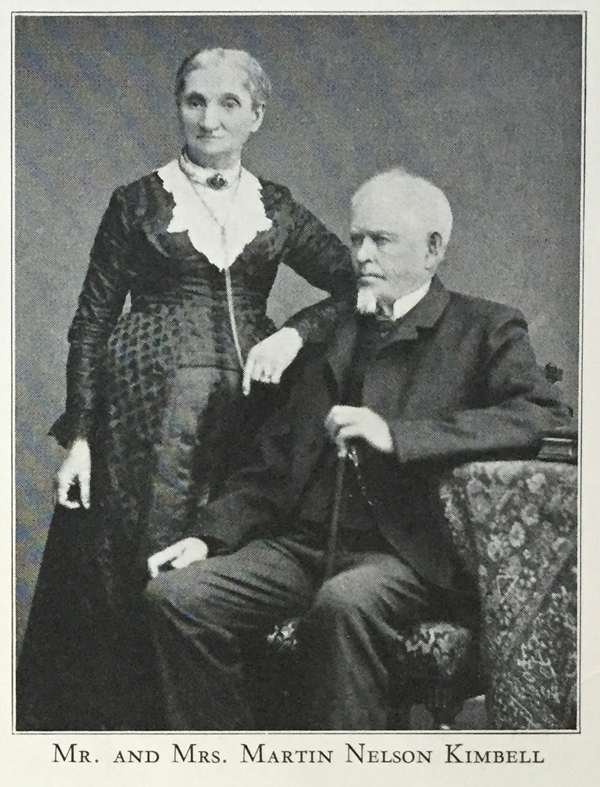 Sarah Smalley-Kimbell, who arrived in Logan Square around the same time, was also instrumental in making sure provisions made it to the south during the Civil War, Miller said.
"What's important to remember about [Sarah Smalley-Kimbell] is she was very much a partner in this with her husband even though her husband, because of the times, got all of the credit," Miller said.
Eva Calderon
Longtime community leader Eva Calderon helped shape Mozart Elementary into what it is today.
Calderon began volunteering for the school, at 2200 N. Hamlin Ave., in the late 1980s. At the time, she was one of the only Hispanic parents at the school, which had few Hispanic students enrolled, according to the Tribune.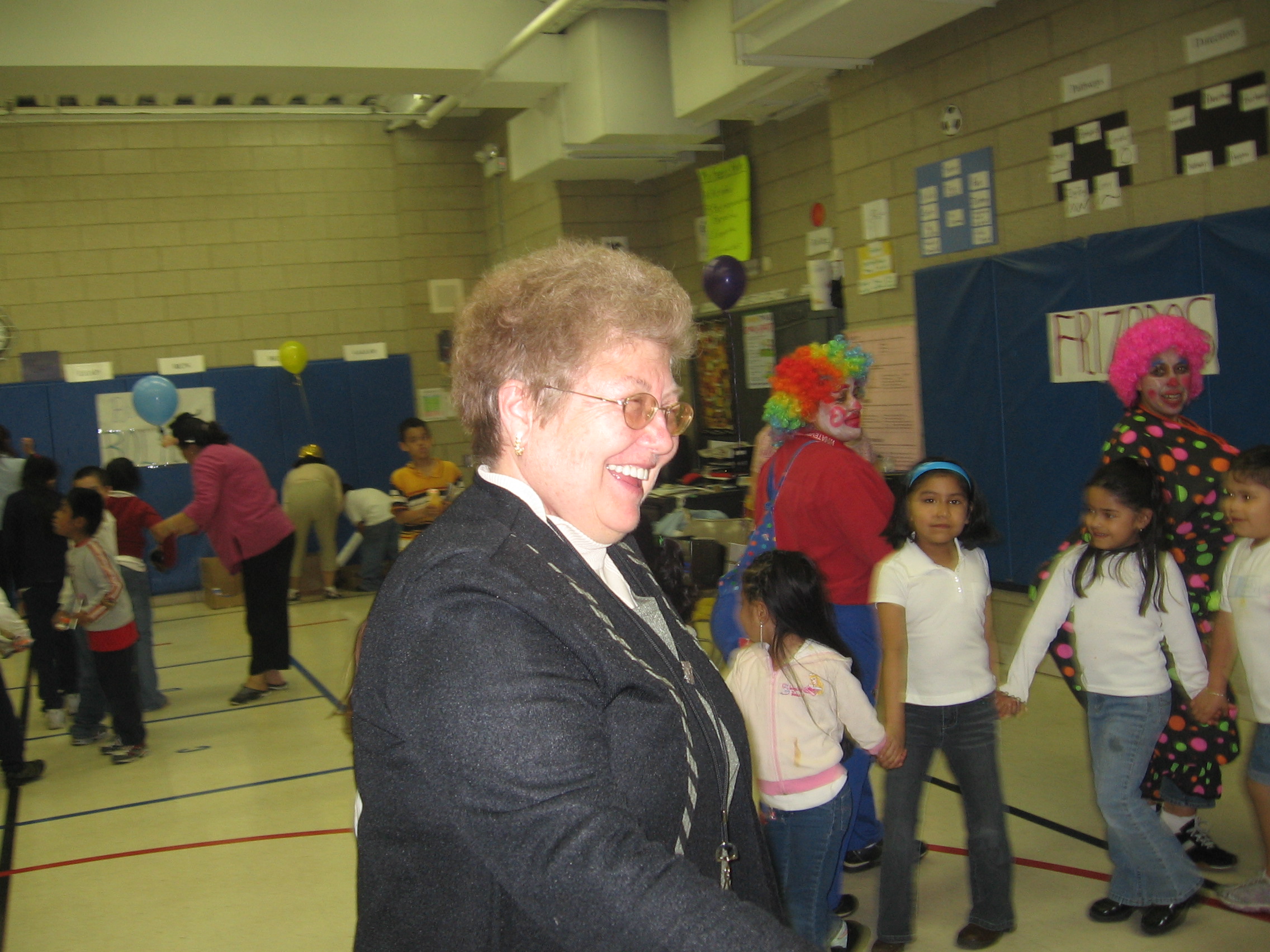 As a member of the Local School Council, Calderon learned English and then made it her mission to break down barriers between English and Spanish-speaking parents, strengthening the school community like no one who came before her. She was also a prominent member of Logan Square Neighborhood Association.
"She was a big influence in showing parents they have a right to be involved in their children's schooling," Mozart teacher Angela Vacco told the Tribune in 2012.
Calderon died of breast cancer in 2012. The school built a memorial dedicated to her memory in the parent mentor room Calderon helped create.
Ada Sawyer Garrett
Back in the early 1900s, a small baseball stadium known as Callahan's Ball Park stood along the north side of Milwaukee Avenue from Sawyer Avenue to Diversey and Kedzie avenues. It was a charming stadium with a canvas fence and wooden bleachers; rumor has it folks got in for free if they returned balls hit into the street.
The stadium was owned by Ada Sawyer Garrett and her mother, Elizabeth Butterfield, both of whom inherited the land from Garrett's grandfather, Justin Butterfield. In 1925, Garrett sold the 80-acre ball park to developers for $650,000, making way for a $12 million development that would come to define the neighborhood as we know it. Five years after the sale, at the start of the Great Depression, Logan Square's population peaked at 114,000 people. By comparison, 72,800 people called Logan Square home in 2015.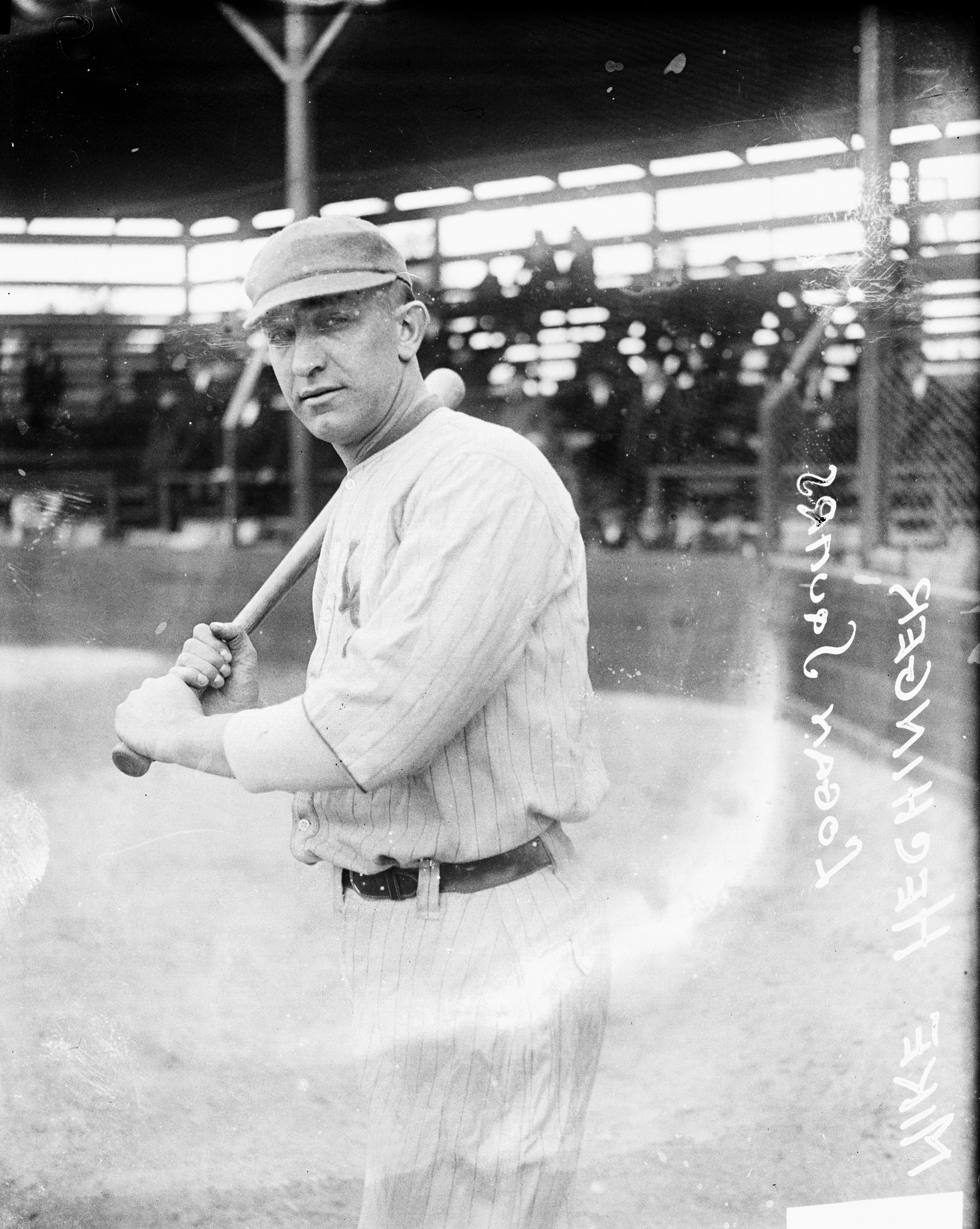 If not for Garrett, the neighborhood may not have seen that kind of growth so quickly.
"When you walk down Milwaukee Avenue, visit the Gap Outlet or check out any of those big buildings on the corner — that was all built after Ada Garrett sold the land to developers," said Andrew Schneider, president of Logan Square Preservation.
Garrett became one of Chicago's wealthiest women after the sale, but died just a few years later, leaving millions of dollars to Chicago institutions in her wake. Today, there is both a street and a public park named after her.
Sally Levin, Jane Harrison and Diane Scott
Anyone who's lived in Logan Square long enough remembers the Logan Square Free Press, a scrappy biweekly newspaper that covered six wards on the Northwest Side.
The Free Press was a force in the 70s and 80s, covering everything from local politics to sports with "a joie de vivre that made us think of broadsides spun out on campus Xerox machines," Reader columnist Michael Miner wrote. It was also the place where prolific journalists like the Reader's Ben Joravsky got their start.
Behind the small paper was a trio of owners/editors — Sally Levin, Jane Harrison and Diane Scott, all of whom worked tirelessly to deliver whip-smart coverage of Logan Square at a time when women were scarce in newsrooms.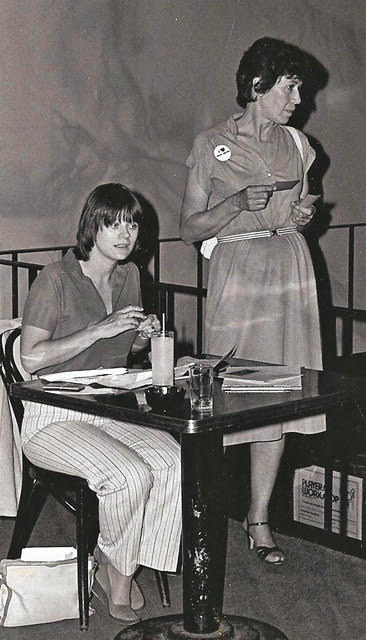 Levin launched the paper with Scott in the mid-to-late 70s. The duo recruited a group of young writers who they paid in "taco money," according to Miner, to follow neighborhood news — both at the block level and out of City Hall. Some of the writers used aliases, and others didn't, but respect for the paper was always there.
"That paper keeps people straight," then-32nd Ward Ald. Luis Gutierrez told Miner.
After about a seven-year run, Scott went back to college and Levin brought in Harrison to help run the paper. An operations manager at a downtown law firm, Harrison was originally brought in to sell ads, but eventually found herself in an editor role.
"She's always been a magnet for people," said her son, Peter Harrison, who fondly remembers all of the late nights he spent laying out the paper with an exacto knife at the local post office with his mom.
"People would always stop by the house when we were young, she was the person they wanted to talk to and bounce ideas off of," he added.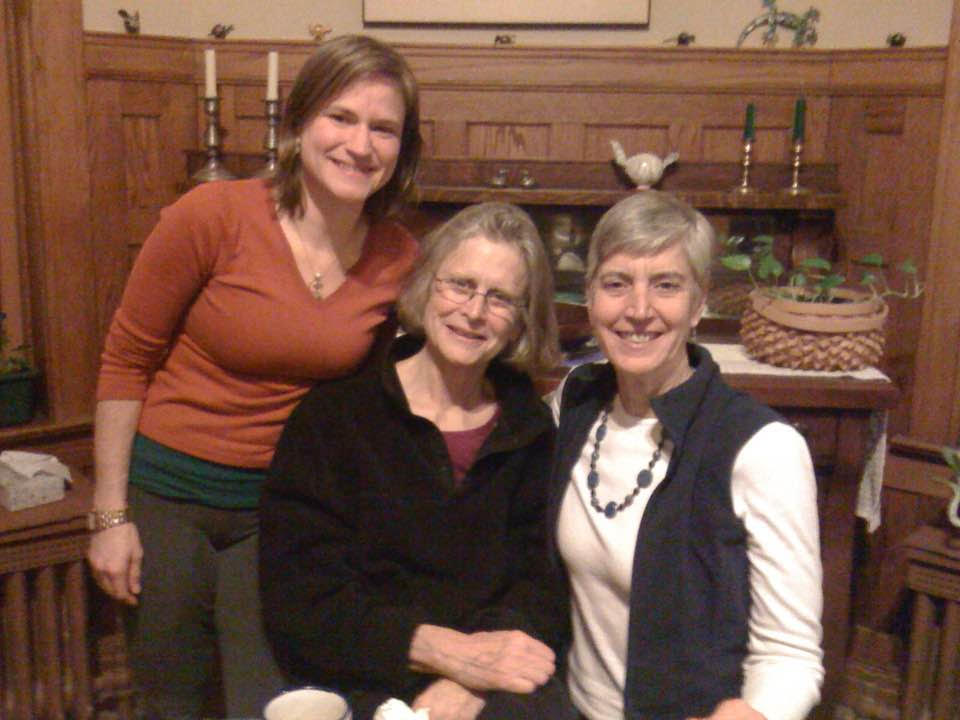 Like Harrison, Levin was deeply embedded in the community. Both women are described as knowing everyone and everything about the neighborhood in pursuit of making a real difference there. They were also fearless. When then-33rd Ward Ald. Dick Mell started his own paper, the Chicago Post, he allegedly went door-to-door asking businesses not to advertise with the Free Press. The women didn't let Mell's move intimidate them.
"Neither [my mom] nor Jane were one to step back from something like that," said Levin's son, Josh with a laugh. "If anything, it only made [them] double down."
Levin and Harrison were eventually forced to shut down the paper in the late 1980s due to lagging ad sales. But the duo, along with founding editor Diane Scott, will always be remembered for making an imprint on the neighborhood even if they preferred to remain in the background.
"When I look through the Free Press, I really have to look carefully to find her name," Peter Harrison said of his mom. "She never wanted it to be about her in any way. She wanted to provide a voice for writers."
Both Levin and Harrison passed away in 2009, just a few months apart from one another. Scott could not be reached for an interview.
Carrie Gilbert
On the west-facing side of the Logan Square Auditorium building, the name "Gilbert" is etched in big bold letters. But who is Gilbert?
The etching is an homage to Carrie Gilbert, who owned the land that the auditorium was built on. In the early 1900s, Gilbert entered into a 99-year lease with the Geannopolous family, who went on to open the Logan Square Auditorium, according to old newspaper clippings. In other words, Gilbert negotiated a lease that resulted in the construction of one of Logan Square's most prominent structures.