HYDE PARK — A career in science and technology was sparked when 12-year-old Swaysiana Rankin put together her first electric circuit.
The sixth grader at Powell Elementary in South Shore was among more than 300 Chicago-area students who showed up to ENpowered Games, an event at the Museum of Science and Industry late last month. The competition was an effort to get more young people of color interested in STEM fields.
"We are getting the opportunity to learn about things that other schools don't really learn about," Rankin said. 
The event was dreamed up by Project SYNCERE (Supporting Youth's Needs with Core Engineering Research Experiments), an organization dedicated to making the world's fastest-growing job markets more accessible to underrepresented communities.
SYNCERE's ENpowered Program specifically targets young learners in the areas of engineering design thinking, mechanical engineering and electrical engineering.
Hiring in STEM (science, technology, engineering and mathematics) fields increased at a rate of more than 24 percent in 2014, as employment in non-STEM fields grew only 4 percent, according to the U.S. Department of Commerce. 
Though workers with these skills are in high demand, diversity in STEM workplaces has remained stagnant — with white men making up more than half of the workforce in these fields.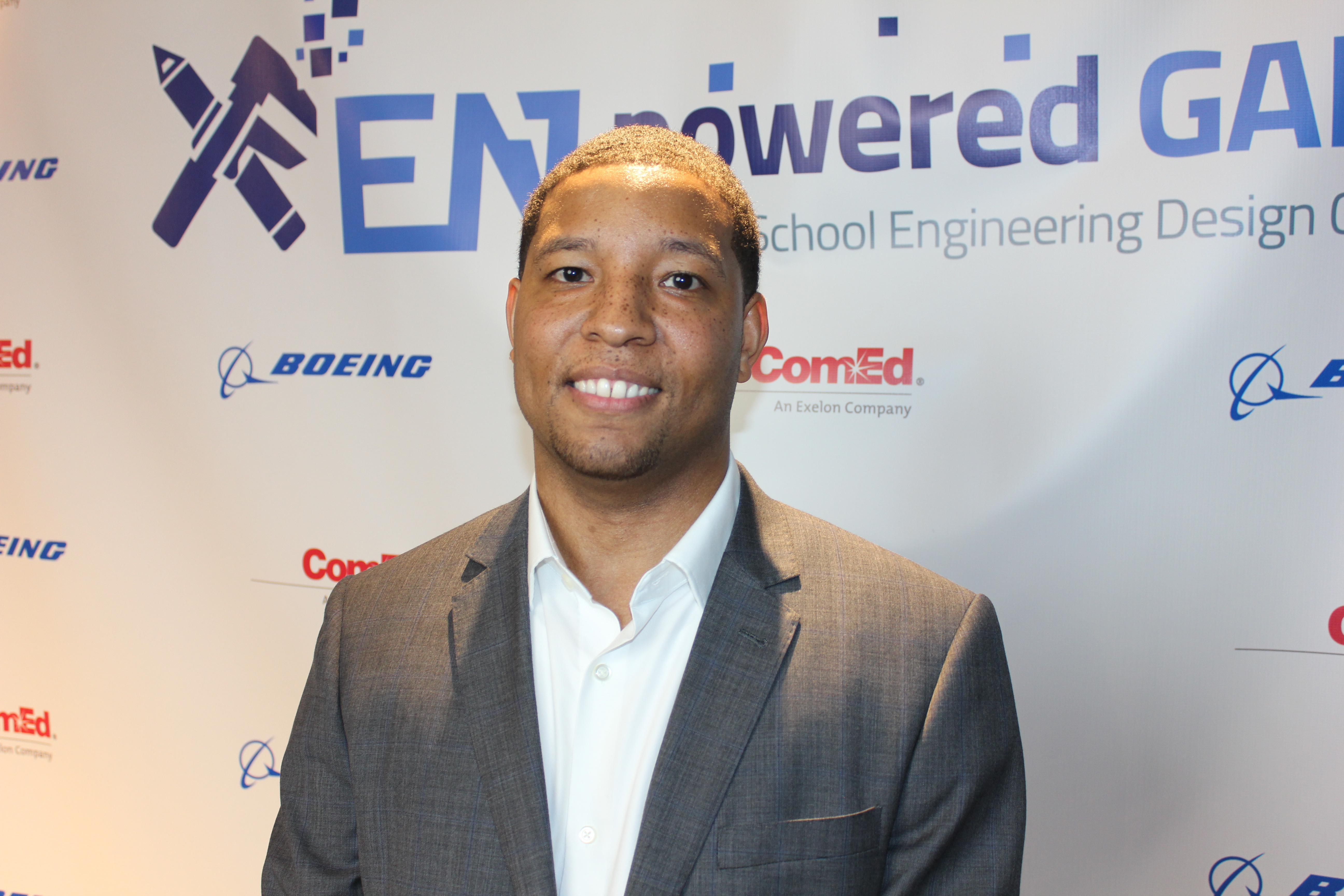 Jason Coleman, executive director and co-founder of Project SYNCERE, said the ENpowered Games gives kids a hands-on opportunity that demonstrates the hard work and focus required to become an engineer.  
"As an engineer myself I realized it was important for young people to have the skills, knowledge and confidence they're going to need to be successful at the [post-college] level," Coleman said. "All too often our young people get excited about careers in STEM but don't understand the rigors it takes to succeed."
Sixteen schools from predominantly African-American and Hispanic communities participated in the ENpowered Games.
Students were prepared to compete by working with Project SYNCERE staff help students prepare for the games by creating a series of mini-design projects that aimed to improve their critical thinking skills.
During the ENpowered Games, students were challenged to create a floating device that rose with the rising tides, create a circuit using AA batteries and more. Students worked in teams with their fellow classmates to compete against rival schools.
Letoya Lindburg, a library media specialist at Joshua D. Kershaw IB World School, 6450 S. Lowe Ave., said she hopes the 19 kids she brought to the games retain the problem solving skills they learned.
"Their engagement, their investment, their competing has been a life-changing experience for me," she said. "Children bloom in this atmosphere and show up and show out."
Chaneya Lipscomb a sixth grader at Powell Elementary, said the early challenges were easy, but eventually became more "tricky" and "frustrating" as time wore on.
"I learned how to be creative, how to solve problems with the things that I worked with, and been having a lot of new experiences," she said. "It's been really good."
To learn more about Project SYNCERE visit www.projectsyncere.org.