SOUTH SHORE — Vacant storefronts pepper South Shore's  prime business corridors, but it doesn't have to be that way, one prominent South Shore business leader said. 
For the last five years, multiple landlords have refused to rent out their storefronts to prospective business owners from the neighborhood, said South Shore Chamber of Commerce President Tonya Triche.
Instead, the landlords are waiting for a major franchise or national retailer to scout their storefront, Triche said.
"Several of our corporate landlords in the community are not leasing their vacant retail spaces to business owners because they, and I quote, are 'waiting for something big,'" Triche said. "In my opinion, [that] means they are waiting on a major franchise or a national retailer to come into those spaces."
This "unfortunate" situation has had a noticeable negative impact on the neighborhood's independent business owners, who are looking for space to set up shop, and residents, who would prefer to shop local, Triche said.
The slew of vacant retail spaces has led South Shore leaders to question how storefront landlords can afford to not rent their spaces on prime commercial corridors on the city's South Side. The answer, Triche said, is tax breaks.
Commercial landlords whose storefronts have been vacant for six months or longer are eligible for a tax credit as long as they are making an honest attempt to rent, sell or improve the property, according to state law.
In an effort to address a similar issue on the city's North Side, State Rep. Robert Martwick (D-Jefferson Park) filed a pair of bills in 2016 that aimed to crack down on landlords who take advantage of that law and commit "vacancy fraud," according to a 2016 DNAinfo report. At the time, Martwick said that he was concerned the tax breaks were stalling economic development in the area.
The bills would have allowed the city or county to investigate whether landlords were sitting on the property to collect a cushy tax break — and levy steep penalties upon them.  But the measure failed to land substantive support in the state house and were ultimately shelved.
Landlord: 'The Community Is Not Safe' 
Landlord Emad Hanna, who owns a building on the corner of 71st & Crandon Avenue in the heart of South Shore's 71st Street business corridor, said he wants to rent his storefronts, but has trouble attracting prospective tenants. 
In the three years he's owned the building, he said he has yet to meet a business owner who had "serious" intentions of renting any of the three storefronts he owns. One newly-renovated, 1,400-square-foot space is offered at $2,000 a month, he said, and he's willing to accept a one-year lease.
If the neighborhood was safer, Hanna said he believes he would receive more offers from prospective business owners that want to rent. He is specifically concerned about shootings in the area, the landlord said. 
Hanna, who also works as a hair stylist and does not live in South Shore, intends to hold on to the property for the foreseeable future — whether businesses open up shop in his storefronts or not.  

"It's not the prices that are the problem. Sometimes we are talking about the community over there," he said. "The community is not safe."
While the chamber believes new businesses will make the neighborhood more safe, others think the crime and poverty linked to decades of job losses in the area has made the neighborhood a hard sell to business owners.  
Chamber: We're looking for 'pioneers' 
South Shore faces a "chicken or the egg," dilemma, Triche said — vacant storefronts attract more blight and crime to the area, but storefronts aren't being rented because parts of South Shore are blighted.
"I understand it's a challenge and a double-edged sword but we are looking for business owners who are looking to be pioneers, that are willing to come over and take a chance right now," Triche said. "The residents in this community that have money to spend outside of the community also have money to spend in the community."
The lack of new businesses opening in South Shore has a "huge" impact on the area's 11 percent unemployment rate, Triche said. The need for employment opportunities is greatest among young African-American men ages 16-24.
The chamber is working "aggressively" to bring new businesses to the area, including dine-in restaurants, daycares, pet stores and other new retail, Triche said. 
"We need the property owners to cooperate with our efforts and lease these spaces to viable, responsible tenants," she said.
Shop Owners: Once-thriving 71st Now A 'Desert Town' 
Lifelong South Shore resident Donyel Walker has owned Third Phase Barbershop, 2225 E. 71st St., for five years. Before moving his business to its current location, Walker's shop was a few blocks west on 71st.
The thriving 71st Street he knew as a kid is a "desert town" today, he said.
"All up and down the block there were small businesses, big businesses, movie theaters, game rooms, all types of stuff. We even had a grocery store over here," Walker said. "It's pitiful."

Walker believes both the perception and reality of crime that plagues the neighborhood has limited the amount of foot traffic near his business. 

"Foot traffic is becoming more non-existent because at this point we don't have any businesses that [make] people want to stay within the community and patronize their own community," he said.

Even with a welcoming landlord, launching a storefront business in South Shore is not without challenges, local baker Lenore Lindsey said. 
Lindsey, who owns Give Me Some Sugah at 2234 E. 71st, opened her business more than a decade ago.
When she first rented her space, there were a number of building issues she needed to address before she could open. Fortunately, she had the help of one of her neighbors, a retired interior designer, and received donations from community members and well-wishers.
"When you're talking about building out a space it has to be clean, the floors have to be tight, paint on the walls, and most of the time — at least when you're talking around here — the landlords don't want to paint the walls for you," said Lindsey, whose bakery was honored as the South Shore Chamber Business of the Year in 2016.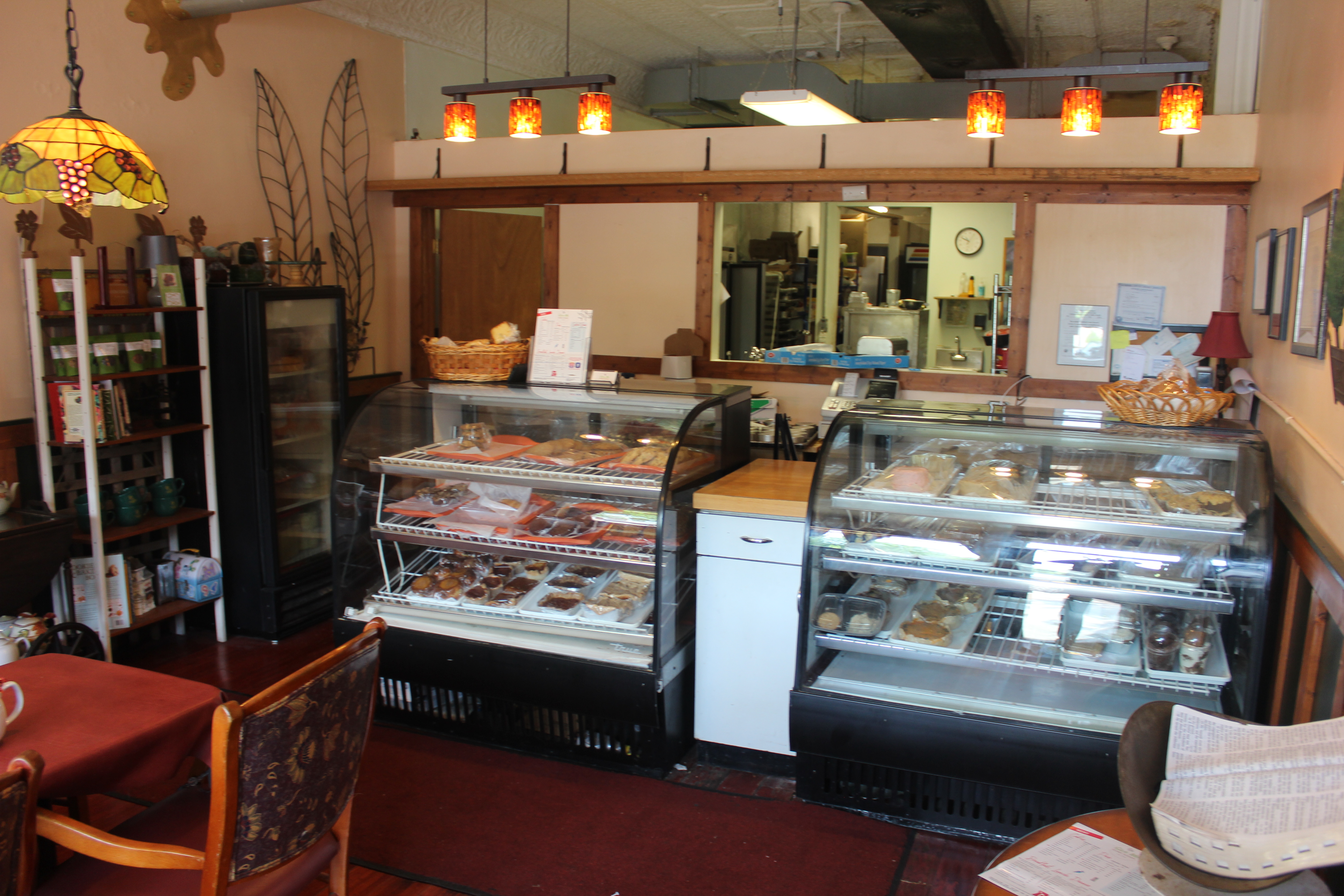 "It's difficult because our pockets usually aren't as deep and we don't get the financing that our white business owners can get," Lindsey said. "We don't have those resources."

Lindsey said she worries that landlords who do not live in South Shore do not have the same level of investment as the business owners who live and work in the neighborhood.
"If you don't live here, you don't have a clue," she said.